CD & DVD Tools - Audio & Mp3 Programs from 151 to 200 listed after downloads number (from 809 category titles)
Order programs after downloads or name or date (currently are listed after popularity)


151) CDRipper 2.86
CDRipper copies tracks from audio CDs and saves them in WAV. Handy and nice-looking interface allows you to work easy and productive. FreeDDB support, multi-language interface, possibility of copying any part of CD are some of features of CDRipper.

---
152) eSan Audio CD Burner 2.0
eSan Audio CD Burner is an easy to use software tool that helps you to burn normal audio CDs from your MP3 or wave files. You can then play them in your regular stereo or the car CD player!

---
153) Advanced MP3 CD Burner 1.1
Enables you to burn MP3 files to audio CDs that can be played in any standard home or car stereo. With easy to understand point and click graphical user interface you will create high-quality audio CDs from MP3 files quickly and easily.

---
154) ClonyXXL 2.0.1.5
A copyprotection detection scanner, wich can show what kind of protection is used on a disc.

---
155) DVD Burning Software 3.0.1
Vista compatible cd dvd burning software create video DVD stunning animated menus video CDs Super VCDs DVDs burn music songs cds in mp3 wma wav format support drag and drop preview edit videos before burning offer high speed burning solution

---
156) CD Finder 2.1g
CD Finder 2.1 can quickly and easily search through all of your CDROM's for a specific file or folder in a matter of seconds.

---
157) A1 DVD Xcopy Deluxe 5.5
Now you can make backup copies of your DVD movies and watch it on your DVD Player! With its superior kernel, A1 DVD XCopy Deluxe can backup your entire DVD movie - including menus, trailers and special features to a single DVD disc.

---
158) JoyceCD 2.1
Are you tired of CD and DVD burning utilities that require a PhD in Computer Science to operate? JoyceCD is a simple, common sense data, audio and photo CD burning utility that is free of annoying dialog windows and endless confirmation requests.

---
159) Autorun Action Flash 8.0
Autorun Action Flash is software for making striking Autorun/Autoplay CDs. This program is specifically designed to, after CD-ROM insertion, flash an image (static or animated) of your choice while launching a file.

---
160) DVD2X Convertor 1.0
DVD2X Convertor allows you to convert DVD to VCD2.0/SVCD1.0/AVI/DivX in one step (Including multiplexing, splitting). It produces good quality movies in AVI/MPEG1/2/4 format and you don't need to have 5GB free on your hard disk!

---
161) Super DVD to iPod Converter version 006 3.1
Super DVD to iPod Converter version 006 is the fastest DVD to iPod video converter software so far in the world.

---
162) Apollo Audio/Data Burner 1.1.8
Audio Audio burner lets you make high-quality music cd ,Data cd burner is designed to create high quality Data CD to store your files and dirctories,burn from ISO image and create ISO image which can be used to burn to CD at any time you want.

---
163) DVD Movie Cloner 3.6.2
DVD Movie Cloner is a powerful DVD copy software, an all-in-one DVD Copying tools which make high quality backup copies of your favorite DVD movies without losing quality, subtitles or languages to a single DVD disc.

---
164) CDview 3.5
An easy to use, fully customisable, CD images viewer system. Customisable background, splash screen, buttons and About panel. View, scroll, zoom, save, search, slideshow & wallpaper.

---
165) DVD XCopy Deluxe 6.1.9
DVD XCopy Deluxe: copy your DVD movies without losing quality. Now you can make backup copies of your DVD movies and watch it on your DVD Player! With its superior kernel, DVD XCopy Deluxe can backup your entire DVD movie.

---
166) iTunes Video Converter 4.10.2008.205
Video to iTunes Converter is the easiest-to-use and fastest Video to iTunes converter software for Apple iPhone, iPod touch/classic/video/nano, Apple TV on the market.

---
167) DVD Rip Master 7.2.4.16
DVD Rip Master is a professional DVD ripping software to convert your favorite DVD movies into popular video formats. With a very easy to use interface you also can convert VOB, IFO files into above formats.

---
168) Magic Burning Studio 10.3.9
Magic Burning Studio can create your data, video, audio and multi-session CDs, DVDs discs. It can create MP3, CD, DVD discs, burn movies as DVD, VCD, S-VCD, and erase CD-RWs / DVD+RWs / DVD-RWs quickly, easily, with maximum quality and minimum hass.

---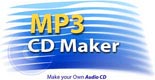 169) MCN MP3 CD Maker 1.5
AAA MP3 CD Maker is the best CD burner(CD writer) software. It can convert MP3 files to WAV files and burn WAV files to CD tracks. With our program, you can listen your favoriate MP3 or WAV songs on regular stereo, car CD players, and so on.

---
170) Burn My Files CD-DVD Burning Software 1.4
Burn a CD or DVD fast with Burn My Files. it intergrates with Windows Explorer so you can burn a DVD or CD with one click. CD/DV burning software has never been made so easy. No more wasting time creating image files before you write a CD or DVD.

---
171) GoGo DVD To avi/vcd/svcd ripper 1.2.7
GOGO DVD Ripper is a powerful tool for DVD copying and ripping software which can copy DVD to DIVX AVI files or MPEG1 MPEG2 files. GOGO DVD Ripper software can copy DVD to VCD or SVCD, an ideal method to backup dvd movie or as a backup DVD copys

---

172) FairStars CD Ripper 1.20
FairStars CD Ripper is a powerful software for ripping audio CD tracks to WMA, MP3, OGG, VQF, FLAC, APE and WAV formats files on-the-fly. Free CDDB is supported(Querying - Submiting). It supports normalization when ripping, and also support ID3 tag.

---
173) CDCover! - Easy Layout 2.6.0
Create and print paper-cases and cd-inlays for normal, transparent and maxi-cd-boxes. In no time you insert, edit and format directory listings, pictures and text with this easy-to-use software.

---
174) ALO CD & DVD BURNER 3.0.6
6 in 1. Create Data CD, Data DVD, Audio CD, MP3 CD, WMA CD, Audio CD Ripper.

---
175) DVD-Duplication
DVD Duplication lets you make high quality backup of your favorite DVD movies using your own DVD burner.

---
176) Plato Video + MP4 Converter Package 5.63
expert at video conversion between AVI,DivX,XviD,MPEG,WMV,ASF,MOV,QT,RealMedia,iPod,PSP,3GP,Pocket PC video

---
177) PhotoCDuke 1.01
PhotoCDuke is a new easy-to-use CD burning application which is suitable for both beginners and advanced users. Write your photos to CD easily.

---
178) Easy Audio CD Maker 1.7
1. burn the wma, mp3, ogg into audio CD on the fly. (burning proof supported) 2. play your favorite music (MP3, Windows Media Audio or Vorbis OGG ) files. 3. batch convert wma, mp3, ogg to wav files 4. design and print custom CD labels with digit

---
179) JShowBuilder 2.0
Turn your photos easily to a slide show on a Web page. Use the sharpness of your photos: first show a full scene and then a "zoom in". JShowBuilder shows you thumbnails of images and has easy editing functions, like Drag&Drop. No time limit!

---
180) CoverPro 7.2.1
CoverPro was created for the purpose to easily print predesigned or scanned CD covers and labels. CoverPro is a breeze to use. Simply load the cover image that you want, select either front or back cover and click print.

---
181) FlagRASH 1.0
Batch change attribute flags. Readonly, archive, system and hidden flags can all be altered on files and folders, across multiple folders. Particularly useful for clearing the read only flag after copying from CD-RWs.

---
182) AoA DVD COPY 2.8.7.7
AoA DVD COPY provides a fast and easy way to make copies of the DVDs in your collection. Simply press one button and you can copy your DVDs to your hard drive or to DVD+R/+RW/-R/-RW discs.

---
183) XMedia DVD Duplicator Professional 4.4.1
DVD Duplicator is a all-in-one DVD Copying tools which Make high quality backup copies of your favorite DVD movies. It supports most DVD Writer with DVD-R / DVD-RW / DVD+R / DVD+RW formats.

---
184) Xilisoft DVD to PSP Converter 5.0.62.0115
Xilisoft DVD to PSP Converter is a powerful DVD ripper and video conversion tool, which can help you convert DVD to PSP MP4, MPEG4, H.264/PSP AVC Video, and to PSP audio MP3 easily and fast, with perfect output quality.

---
185) AudioWriter 1.5
With AudioWriter you can create your own customized Audio CD's. Easely drag & drop your music-tracks from all your Audio's CD's, or convert WAV/MP3 files to the right format to write on your CD!

---
186) Paragon Easy CD-DVD Recorder 3.0
Paragon Easy CD/DVD Recorder makes recording files and folders to CD/DVDs as simple, convenient and quick as possible.

---
187) PSP Video Manager 1.1.11.0309
PSP Video Manager is a PSP video tool. With it, you can easily import PSP MPEG4 files to your PSP. At the same time, the software also allows you to export PSP MPEG4 files located in your PSP to your computer. The whole process is only a click.

---
188) Audio & Data Music CD Burner 8.7.02
Audio and Data Music CD Burner lets you create custom audio and data music CDs from MP3 , WAV and WMA files that can be played in any standard home or car stereo, portable CD player and your PC. Supports BURN-PROOF for error free recording. Options to burn files on-the-fly (no need to convert files to large WAV files) during recording saving valuable disc space and ensures error free and fast recording. Easy burn list manipulation. Arrange, add, update your bu...

---
189) GEAR Video 8.01
GEAR Video 8 is all you need to create DVDs from your home movies. GEAR makes it easy to burn DVD movies captured from your camcorder, webcam, or other video sources. Turn your home video into DVDs that you can burn and share with friends and family.

---
190) abc MPEG to DVD 7.06
convert and burn any video file directly to VCD, DVD, SVCD, MPEG1 and MPEG2 form.Support DivX, XviD, AVI, VOB, .asf, .wmv, .rm, .rmvb, .mov format as input video.Support MPEG layer1, layer2, PCM, MP3 audio format as input audio.

---
191) Audiolib MP3 CD Burner 1.0
Audiolib MP3 CD Burner is a tool that can create regular audio CDs from your favorite MP3 or wave files. You can then play them in your regular stereo or car CD player. It supports most CDR/RW drives.

---
192) DVD XCopy Deluxe Build 2502 5.7
DVD XCopy Deluxe Build 2502: copy your DVD movies without losing quality.

---
193) Flash DVD Ripper 0.95
Flash DVD Ripper is a well-designed dvd ripping program that can convert your favorite DVD movie to MPEG, AVI, MPG-1, MPEG-2 images on-the-fly. Flash DVD Ripper supports many important and useful features that include ripping a clip, splitting, etc.

---
194) DVD Copy Tools 3.0
DVD Copy Tools is a DVD movie copy software which makes archive and backup DVD movie as possible. You can copy all of your DVD movie collection and even those CSS-encrypted and region-protected discs.

---
195) A A C CloneDVD full 2.3
CloneDVD is a useful software helping you make a backup copy of a DVD Movie that you own. You can not only copy your DVD collection to blank DVD discs, but also copy DVDs to hard disk folders. You can also output ISO image files of your DVDs.

---
196) CG Invoicer Software 1.0
CG Invoicer creates professional invoices quickly and easily

---
197) 1st DVD Ripper 6.1.1
1st DVD ripper is a DVD copying and ripping software which copys DVD to DIVX AVI files or MPEG1,2,4 files. It can then copy DVD to VCD or SVCD, an ideal method to dup dvd or make backup DVD copy. You can rip entire DVD or just part of it.Everything start at one

---
198) CloneCD 4.3.1.6
The ideal CD copy program to make backups of your Music and Data CDs.

---
199) Super DVD CD Burner 2.05
Super DVD CD Burner is powerful,easy-to-use and user-friendly Interface DVD/CD burner of your computer.

---
200) FastMenu 5.0
FastMenu offers the ability to swiftly create clean, crisp Autorun/Autostart menus for CDs. After inserting the CD into the drive, FastMenu will display a well presented menu with a graphic header of your choice followed by a column of buttons.

---


Browse Pages: [1] [2] [3] 4 [5] [6] [7] [8] [9] [10] [11] [12] [13] [14] [15] [16] [17]