Top 2351-2400 Software Development Programs (from 6212 category titles)
Order programs after downloads or name (currently are listed after downloads)


2351) SocketTools Secure Library Edition 4.5
The SocketTools Secure Library Edition API has over 800 functions which can be used to develop applications that meet a wide range of needs. SocketTools covers it all, including uploading and downloading files, sending email and much more.

---
2352) SDE for IntelliJ IDEA (SE) for Windows 1.1 Standar
SDE for IntelliJ IDEA is a full-featured UML modelling tool seamlessly integrated with IntelliJ IDEA.

---
2353) SDE for IBM WebSphere (LE) for Linux 3.2 Personal Edition
SDE for IBM WebSphere is a UML CASE tool tightly integrated with IBM WebSphere. SDE supports the latest UML notation, incremental round-trip engineering, reverse engineering (Java to model), code generation (model to Java), import Rational Rose...

---
2354) SDE for IBM WebSphere (ME) for Mac OS X 3.2 Modeler Edition
SDE for IBM WebSphere is a UML modeling tool tightly integrated with IBM WebSphere. You can capture requirements, draw all types of UML diagrams, reverse engineer Java to UML model, generate Java code and generate UML documents in HTML/PDF format...

---
2355) DB Visual ARCHITECT for Windows 3.1
DB Visual ARCHITECT (DB-VA) 3.1, a sophisticated Object to Relational mapping designer and code generator to you. DB-VA generate real executable persistence code, persistence layer and database (DDL or direct execute to the database).

---
2356) DC Data Entry Validator 3.1
DC DataEntry Validator is a program development solution that lets you check data entry according to your own preferences. It lets you validate text as you type, limit data to specific characters, and define your own restrictions.

---
2357) Elegant InterFace 4.0 4.0 04-06-03
Manipulate colors preferences and logos. Fast and accurate rescale routines. Object Viewer allows viewing, printing and exportation of your data. Set individual security rights at runtime. Manage user ID, Passwords and object rights.

---
2358) JustStyle CSS Editor 1.3.1
JustStyle CSS Editor is full-featured yet easy-to-use software for webmasters. It is a specialized style sheets development environment, featuring everything you need to develop and deploy cascade style sheets.

---
2359) Crystal FLOW 1.15
Crystal FLOW is extremely valuable for familiarizing with or reviewing C/C++ source code. It provides: Flowcharts from Source Code, Autoformatting for easy readability, Project-Overview, Browsing and Navigation.

---
2360) VectorDraw Standard 5.0.1.1036
Add powerful 2D graphics to any application. It is available as Electronic Software Delivery (ESD) format. UNICODE support.

---
2361) Rodent And Pest Control 5.0
This is for anyone who owns or manages a rodent or pest control business. Now you can easily keep track of customers. You can know at a glance what customer owes you money, how much, and when money is due, past due and more.

---
2362) Likno Web Button Maker Free 1.4
Free Buttons - Create stylish buttons for your website & projects with our free button maker. Through the program's flexible functionality & advanced features you can design truly impressive web buttons & guide your visitors to the desired 'click'.

---
2363) TEmailserver 4.1
TEmailServer is a built-in SMTP server that can simultaneously validate or verify email addresses and send multiple email messages. This component is ideal for building email address validator or verifier and bulk mailer applications.

---
2364) CRD 6.6.090511
Schedule and email Crystal Reports daily, weekly, monthly etc. A single report in an e-mail, or a batch of reports in an email. Output to a folder, ftp, fax or a printer. Choose from Word, Excel, HTML, Acrobat (PDF), RTF and more. Easy to use.

---
2365) GVH Logging and Debug Library 3.0
Super 32-bit logging and debugging tool for C and C++ developers.No more slow stepping. Just include logging macros in your source. The library will write info to a logfile and optionally to a real-time scrollable window.Suspend/resume, detect memory leaks, log function-call stack, disable/enable all logging or specific types from any point in your app, hex-dumps, performance measurement and much more!

---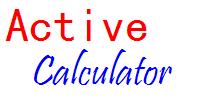 2366) Active Calculator Component 2.0.2007.112
Support all common mathematical expressions Support arithmetic, logic and bitwise operations Report syntax error in expressions Support common control flow in programming languages like for, while, if etc. Return value is numeric or string

---
2367) Pivo SSH Component 1.01
Pivo SSH was developed for commercial organization for securing remote shell access. The protocol supports compression and tunneling multiple TCP connections over one secured connection. Pivo SSH supports various authentication schemes.

---

2368) DISLIN for Borland C++ 5.5 9.0
DISLIN is a high-level and easy to use plotting library for displaying data as curves, bar graphs, pie charts, 3D-colour plots, surfaces, contours and maps. Several output formats are supported such as X11, VGA, PostScript, PDF, CGM, PNG and TIFF.

---
2369) ASP.NET Code Library 1.7.0.9
ASP.NET Code Library is a powerful source code Library shipped with 50,000+ lines of code, quick and powerful search engine, powerful printing capability, password protection, user notes & attachments handeling, favorites & rating support and more!

---
2370) Office ActiveX 2.6
Office ActiveX Control acts as an ActiveX document container for hosting Office documents (including Microsoft Word, Microsoft Excel, Microsoft PowerPoint, Microsoft Project, and Microsoft Visio documents) in a custom form or Web page.

---

2371) DeployMaster 2.8.1
The no-nonsense installation builder that will deliver your software with a good first impression, being a smooth installation that will make both computer novices and experts among your customers happy. The builder is easy to use for you as well.

---
2372) EditeurX 5.3
Text editor ActiveX with syntax highlighting for many languages including Java Perl and Html.

---
2373) WinI2C-DDC Lite 3.30
WinI2C/DDC is a powerful solution that allows you to control display devices in Windows environment via DDC/CI protocol.

---
2374) PowUpload .NET 1.2.1
PowUpload is an ASP.Net file upload control that enables an ASP.NET application to capture and save files uploaded to the web server by a browser. PowUpload is fully compatible with the standard files upload protocol defined in RFC1867.

---
2375) Query Tool (using ADO) 6.1.8.7
Query OLE DB data sources, author SQL scripts and queries, execute multiple SQL scripts or stored procedures simultaneously, and more.

---
2376) Pivo Command Component 1.01
Pivo Command Component is a component class designed for calling an external command line from within a Windows Forms application (or any other application that wants to avoid opening a console window) and receiving its text output.

---
2377) Matrix Reports 1.8
Matrix Reports is a powerful tool for designing complicated statistical reports based on custom conditions for each row and column in a report. It supports export to text file, XML file, HTML, Microsoft Word or Microsoft Excel.

---
2378) Report Sharp-Shooter 3.0
Report Sharp-Shooter is a 100% .NET native reporting tool that allows generating even the most complex reports from multiple data sources and exporting them to the most widespread file formats. It can be used for both Windows and WebForms apps.

---
2379) PDF417 Barcode ASP.Net Component 3.0
Integrate PDF417 2D barcode image with your ASP.Net web project with our PDF417 ASP.Net component.

---
2380) HTML Scripting Pages 8.4
HTML Scripting Pages is a client side, ASP compatible scripting plug-in DLL for Internet Explorer and the Microsoft Webbrowser ActiveX control.

---
2381) PrintDirect DLL 1.2.7
Bypasses printer drivers and allows to send data directly to the printer with embedded ESC sequences. It also provides LPrint as it was in old DOS-Basic.

---
2382) HandyHTML Studio 3.0.7
Integrated web development environment that supports HTML / CSS / JavaScript / ASP / PHP / PERL / JAVA / XML and C++ as development languages. It offers an extensive set of features to make hand coding of web sites even easier than WYSIWYG editing!

---
2383) SQLite COM 2.8.15.4
SQL database engine and interface to it in a single ActiveX. Single file holds the entire database, same db file format on all the platforms, national characters are preserved. Support for OLE date/time values, self-dependent and zero-configuration.

---
2384) TWActiveEMail 1.0
Send simpel e-mail ocx

---
2385) MaxMind-GeoLite_Country November_2005
GeoLite Country is a free version of MaxMind's GeoIP Country database. The GeoLite Country database has an estimated accuracy rating of 97% for determining the location of IP addresses by country. Monthly updates available for free at MaxMind.com.

---
2386) Small 2.7.3
A quick and little scripting language, specifically designed to extend applications. Features include a small footprint, quick execution of the P-code and a good interface to "native" functions. Full source is included.

---
2387) Bug Tracking/Defect Tracking Single User License 2.8
Bug Tracker is a bug tracking, defect tracking, issue tracking tools for project management for windows. It has auto task assignment, bug report, powerful filter, flexible right control, flexible work flow, printing and automatic login.

---
2388) ShareGuard V1 1
ShareGuard: This program is for Shareware developers who want to protect their software and increase revenues. This is a complete software copy protection system for shareware developers. Allows for muliple protection and software delivery methods.

---
2389) LIS 1.0
This is a screen saver for Windows. It generates a static image of a fractal. You can configure the displayed image click Configure button. You can zoom in parts of the fractal and you can choose from three colour schemes.

---
2390) JavaScript Flirty Text Effect 1.0
Add flirty effect to text of web pages. It is very easy to be added to your pages by clicking the mouse to copy and paste some codes.

---
2391) Freedom Notebook PIM 5.0
Easy to use, powerful PIM to store any information, send/review e-mails and track correspondence. Link, group, sort and filter Notes in many ways. Alarms, To do lists, Reminders, Calendar.

---
2392) SDE for JDeveloper (PE) for Linux 1.1 Professional
SDE for JDeveloper is a full-featured UML plugin module for JDeveloper.

---
2393) JavaC Booster 1.1
An extension of Java Compiler. Make Java Compiler faster and easier to use.

---
2394) VISOCO dbExpress driver for Sybase ASE (Linux version) 2.3
VISOCO dbExpress driver for Sybase ASE is a dbExpress driver for Borland Delphi, Kylix, C++ Builder.

---

2395) ESBPCS for VCL - Components and Routines 5.4.0
ESB Professional Computation Suite (ESBPCS for VCL) provides a huge collection of Borland (CodeGear) Delphi Routines and Components to make Data Entry and Manipulation easier for Delphi Developers and their end-users. Includes full source.

---
2396) FTPEditor Pro 3.1
FTPEditor Pro is an FTP client combined with a multi-document editor that allows you to edit remote files as if they were on your local hard drive.

---
2397) SDE for JBuilder (SE) for Mac OS X 3.2 Standard Edition
SDE for JBuilder is a UML plug-in for JBuilder. You can draw all types of UML diagrams (class, use case, sequence, component ...) in JBuilder, generate Java code, reverse engineer Java code to class diagram, import Rational Rose...

---
2398) AccDBMan - MS Access Database Manager 2.11
Access Database Manager (AccDBMan) is an application designed to help you with Manage Microsoft Access Database files (like MDB or MDE) without having the full version of Microsoft Access installed.

---
2399) Free Mp3 Format DLL 2.7
ActiveX to convert Mp3 To Wav, Wav To Mp3 & Wav To Wav with plenty of effects and formats. Allows setting output mp3 Frequency, bit width, compression, operation mode and frequency filters. Wave Settings allow channel selection, amplification and

---
2400) SDE for IBM WebSphere (ME) for Linux 3.2 Modeler Edition
SDE for IBM WebSphere is a UML modeling tool tightly integrated with IBM WebSphere. You can draw all types of UML diagrams (use case, class...) in IBM WebSphere, reverse engineer Java code to class diagram, generate Java code, import Rational Rose...

---


Browse Pages: [1] [2] [3] [4] [5] [6] [7] [8] [9] [10] [11] [12] [13] [14] [15] [16] [17] [18] [19] [20] [21] [22] [23] [24] [25] [26] [27] [28] [29] [30] [31] [32] [33] [34] [35] [36] [37] [38] [39] [40] [41] [42] [43] [44] [45] [46] [47] 48 [49] [50] [51] [52] [53] [54] [55] [56] [57] [58] [59] [60] [61] [62] [63] [64] [65] [66] [67] [68] [69] [70] [71] [72] [73] [74] [75] [76] [77] [78] [79] [80] [81] [82] [83] [84] [85] [86] [87] [88] [89] [90] [91] [92] [93] [94] [95] [96] [97] [98] [99] [100] [101] [102] [103] [104] [105] [106] [107] [108] [109] [110] [111] [112] [113] [114] [115] [116] [117] [118] [119] [120] [121] [122] [123] [124] [125]