Top 3501-3550 Software Development Programs (from 6212 category titles)
Order programs after downloads or name (currently are listed after downloads)


3501) FastQueryBuilder 1.03
FastQueryBuilder (FQB) is a visual query builder. You can use FQB in your applications written in Borland Delphi or Borland C++Builder environment for simple SQL generator creation.

---
3502) DC Binding Recordset 3.1
DC Binding Recordset lets you effortlessly navigate database records, on top of adding, editing, saving, or deleting them. In a few clicks lets you set the links or relationships between database tables, and set up a search functionality.

---
3503) FlexCell Grid Control 5.0.2
FlexCell is a flexible and easy to use grid control. It provides comprehensive functions such as Print, Print Preview, Chart, Virtual Grid, Sort, Import and Export XML, Export to Excel Workbook (no need of Excel runtime support), etc.

---
3504) SocketWrench Standard Edition 4.5
The SocketWrench Standard Edition consists of a library and ActiveX control which uses the Windows Sockets API to provide basic TCP/IP networking functionality to your application. Support for standard client and server connections is included.

---
3505) SMSList 2.7
Windows application to send and receive SMS from PC via GSM modem. SMS can be sent to single recipients or mailing lists. Simple usage thanks to an intuitive user interface. Features: send, receive, long & flash sms, status report, phone book.

---

3506) SMMsg suite for Delphi/C++Builder 1.23
Read/Extract the information from any msg-file created in MS Outlook. You may read the message with all mail information (subject, body, recipients, attachments etc), contact, note, task, appointment, journal, post item

---
3507) AGUTA PAD Submitter 1.0
A tool for automatic registration of PAD files in shareware catalogues. Multithreaded execution provides high speed of form submitting.

---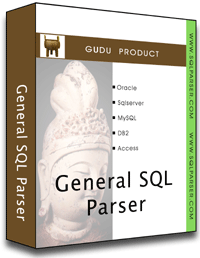 3508) General SQL Parser .NET version 1.6.5
General SQL Parser is developed to help people who want to check syntax of SQL statements, pretty print out SQL statements, and parse SQL statements into parse tree in their program.

---

3509) Report Sharp-Shooter Express 2.1
Report Sharp-Shooter Express is a free reporting tool for .NET with vast capabilities for designing reports in WinForms. Developers can create both bound and unbound reports, with an unlimited number of master-detail relations, columns, etc.

---
3510) UltraGram 2.1.23
UltraGram is a visual parser generator for creating grammar of a parser, interpreter, or compiler.

---
3511) Macrobject CHM-2-Web Converter 3.0.0.142
Convert CHM to perfect Web online HTML help in seconds. Keep format/styles of original compiled HTML Help and create topic tree. Unique features: template-based/navigator/related topics

---
3512) HLP to RTF Converter 4.1
HLP to RTF Converter allows you to convert any HLP to RTF easily. It is designed to create printable, manual-quality RTF format documents or recompilable projects from Microsoft Windows Help. Also it can be used from the Command Line/DOS Prompt.

---
3513) SQLWriter 1.5.0
SQLWriter is a powerful SQL script editor for Windows System. It can: Be used for multiple database such as SQL server, Oracle, DB2, Access, My SQL. Identify the key words of SQL script.Show the objects of the database for you.Execute SQL.

---
3514) PractiX Suite 2.3
Create class leading interactive visual interfaces for your .net applications. PractiX - Component suite for .Net contains PractiX Schedule control for .NET and PractiX StyleCannon for .NET

---
3515) dbExpress driver for SQL Server 4.20
dbExpress driver for MS SQL Server (DbxSda) provides access to MS SQL Server database. It works using high performance Microsoft OLE DB technologies. DbxSda supports MS SQL Server 2005, SQL Server 2000 and SQL Server 7.

---
3516) Stacked Horizontal Bar Graph - Std License Software 1.0
Web Enabled solution for creating Stacked Horizontal Charts Graphs. Web Authors and Developers can

---
3517) PHP4 to PHP5 Converter 1.0
The free php4 to php5 converter helps you quickly identify the changes required and provides you with a report with all the files that needs to be changed. Download the full features php4 to php5 converter before the php4 is discountinued on server

---
3518) Vbs2Exe 4.0
With Vbs2Exe you can compile your scripts and batch files to standalone executables, the easy to use interface provides a simple way to protect your scripts before you distribute them to your clients.

---
3519) EMS Data Export 2007 for InterBase/Firebird 3.0
EMS Data Export for InterBase/Firebird is a powerful program to export your data quickly from InterBase/FireBird databases to any of 15 available formats, including MS Access, MS Excel, MS Word, RTF, HTML, XML, PDF, TXT, CSV, DBF and others.

---
3520) Export Table to Excel for Oracle 1.04.10
Export Table for Oracle Server helps to save table's data to Excel spreadsheet. The program has easy to use and to learn wizard interface. All modersn versions of Oracle Server and all versions of Microsoft Excel are supported.

---
3521) MegaFeeder 2.0.13
MegaFeeder is the first software to submit your products to Froogle and multiple other shopping search engines simultaneously. Enter or import your products. Then maintain and FTP them easily to Froogle, BizRate, Shopping.com, etc...

---
3522) PC Guard for Win32 5.00
PC Guard for Win32 V5 is a professional software protection and licensing system. With PC Guard for Win32 you can easily protect Windows 95/98/ME/2000/NT/XP 32bit EXE/DLL applications from illegal distribution and reverse engineering.

---
3523) OpenX for Oracle 7,8i 2.0.2
OpenX - the database development and connectivity solution.

---
3524) jPDFProcess 1.20
jPDFViewer is a Java bean that you can embed in your Java applications and applets to view PDF documents.

---
3525) SDE for JBuilder (CE) for Windows 3.2 Community Edition
SDE for JBuilder is a UML CASE tool tightly integrated with JBuilder. You can draw UML diagrams in JBuilder, generate Java code from UML model, reverse engineer Java code to class diagrams, import Rational Rose project, export XMI...

---
3526) DigitsySureLink and DigitsySureButton ASP.NET web
DigitsySureLink server control combines different web servers into a single unbreakable cluster.

---
3527) Aspose.AdHoc 1.4
Aspose.AdHoc is a ASP.Net component that enables developers to qickly and easily add ad hoc capabilities to ASP.Net application; The ad hoc component can be used for a variety of task, ranging from ad hoc reports to quick and easy search screens.

---
3528)
Super Bookmarks 1.oO
---
3529) Visual Paradigm for UML (Standard Edition) for Mac OS X 5.2
Visual Paradigm for UML is an easy-to-use UML modeling software that supports OOAD (OOA, OOD). VP-UML supports round-trip, reverse engineering, real-time code generation, import Rational Rose, XMI, report generator, MS Visio integration, plugin, etc.

---
3530) PatternStringEngine 1.2
Pattern String Engine is intended for lexical analysis of strings. Is based on technology "pattern matching". Allows to find all possible variants of comparison string with a pattern. Work with assignment inside pattern and much more.

---
3531) VISOCO dbExpress driver for Sybase ASE (Win32 and Linux) 2.3
VISOCO dbExpress driver for Sybase ASE is a dbExpress driver for Borland Delphi, Kylix, C++ Builder.

---
3532) ADEX Connect 1.0
ADEX Connect is a COM component for VB / ASP

---
3533) RSS .NET Component 1.0.0
RSS .NET Component: Enable your application to easily consume or create RSS feeds. Provides unified feed parsing support for RSS 0.9x, RSS 1.0, and RSS 2.0.

---
3534) AXIO 1.0
This ActiveX control is intended for used with ISA I/O Cards based around the Intel 8255A and 82C55A micro controller. It works as a simple interface between the software you write and the hardware you want to control.

---
3535) RFax 1.2.1
Java package/API to send and receive faxes. It can be used to send and receive faxes from your java applications to any group 3 facsimile machine. It requires a class 1 faxmodem, it can fax images, text, html and pdf files. Source code is available.

---
3536) SDE for NetBeans (LE) for Windows 1.1 Personal Edi
SDE for NetBeans is a full-featured UML modeling tool seamlessly integrated with NetBeans.

---
3537) SDE for IntelliJ IDEA (CE) for Linux 1.1 Community
SDE for IntelliJ IDEA is a full-featured UML CASE tool seamlessly integrated with IntelliJ IDEA.

---
3538) RSP GZip Compressor OCX 1.5.0
ActiveX OCX to compress files in the standard gzip format , the code is optimized for new processors , the compression code execute at realtime , the compression engine is loaded dynamically and with the ability to pause , resume and cance

---

3539) Oceantiger's Editor 3.3
Custimizable and powerfull sourcecode editor. The program has builtin tools to generate html and java code, and additional tools to help in the writing of code, so that you can write more code in less time. Spellchecker for 13 languages.

---
3540) JF7 Software for Jafra Consultants 5.7
JF7 Jafra Software for Jafra Consulants - Tracks Customers - Prints Orders - Produces Reports - Order History Search - Assists with Purchase Order - Brochure Distribution Report - Customer Labels

---
3541) Encryption Toolkit 2003 Trial Edition 1.0
The Encryption Toolkit includes all the tools you need to add file encryption and data encryption to your applications. The toolkit includes COM encryption objects with a standard interface for both the Pocket PC and Windows® desktop platforms.

---
3542) AddFlow for .NET V2.0
AddFlow for .NET is a .NET Windows Forms Custom control that is useful each time you need to display and use relationships between objects in your application

---
3543) SDE for NetBeans (SE) for Linux 1.1 Standard Editi
SDE for NetBeans is a full-featured UML CASE tool seamlessly integrated with NetBeans.

---
3544) Magi Toolkit for Java 2.0.1
The Magi Toolkit for Java provides a collection of components and utility classes for Java developers to make their life easier. Benefit from a range of add-ons, such as Java Swing extensions, Collections extensions, utility classes and more.

---
3545) SDE for Sun ONE (SE) for Mac OS X 3.2 Standard Edition
SDE for Sun ONE is a UML plug-in for Sun ONE. You can draw all types of UML diagrams (class, use case, sequence, component ...) in Sun ONE, generate Java code, reverse engineer Java code to class diagram, import Rational Rose...

---
3546) CryptArchiver 1.2.1.0
A powerful shareware encryption utility that allows you to create a virtual encrypted drive on your PC. Has an intuitive and easy-to-use interface. Hide & encrypt your important files and folders using strong 448 bit encryption!

---
3547) Select Fast! 1.0
A tool to automate repetitive tasks associated with the SQL tuning process on the Oracle Database. Run query to get statistics, run EXPLAIN PLAN, capture plan from V$SQL_PLAN, set bind variables, etc. Also has an interface to Oracle's Tuning Advisor.

---
3548) Intech SMTP 1.0
ITSmtp is a full-featured ActiveX control that includes automatic compression and encryption capabilities for attachments. The installation package comes complete with SDK documentation and application samples for VB, Scripting, and C.

---
3549) Meeting Room Manager 2002
A powerful network and Web-based solution for scheduling your company's facilities and resources. Meeting Room Manager supports multiple office locations making it ideal for corporate intranets. Employees can quickly reserve rooms from any location.

---
3550) 4TOPS Data Analysis for MS Access XP/03 4.2
4TOPS Data Analysis consists of four addins for analysing your MS Access data: Filter Builder, Summary Wizard, Chart in Excel Wizard and Export Wizard.

---


Browse Pages: [1] [2] [3] [4] [5] [6] [7] [8] [9] [10] [11] [12] [13] [14] [15] [16] [17] [18] [19] [20] [21] [22] [23] [24] [25] [26] [27] [28] [29] [30] [31] [32] [33] [34] [35] [36] [37] [38] [39] [40] [41] [42] [43] [44] [45] [46] [47] [48] [49] [50] [51] [52] [53] [54] [55] [56] [57] [58] [59] [60] [61] [62] [63] [64] [65] [66] [67] [68] [69] [70] 71 [72] [73] [74] [75] [76] [77] [78] [79] [80] [81] [82] [83] [84] [85] [86] [87] [88] [89] [90] [91] [92] [93] [94] [95] [96] [97] [98] [99] [100] [101] [102] [103] [104] [105] [106] [107] [108] [109] [110] [111] [112] [113] [114] [115] [116] [117] [118] [119] [120] [121] [122] [123] [124] [125]