Top 4101-4150 Software Development Programs (from 6212 category titles)
Order programs after downloads or name (currently are listed after downloads)


4101) RapidXLL_NET 1.2
RapidXLL_NET automatically builds Excel add-ins, .NET wrappers, and user documentation from C/C++ headers. RapidXLL will save you valuable time in coding, debugging, development, deployment, and maintenance of Excel Add-Ins.

---
4102) MS SQL Server Find and Replace Software 7.0
Search for and replace data (characters) in your MS SQL Server 2000 or 2005 database tables. You decide which tables to make replacements in.

---
4103) MS Access Split Fields Software 7.0
Divide one field (column) into 2 or more in Microsoft Access. A wizard guides you through the process of selecting a table and field to be split. The values found in the field will be split and new columns will be added accordingly.

---
4104) X360 PowerPoint Converter ActiveX OCX 2.15
X360 PowerPoint Converter ActiveX Control helps application developers to create applications with PowerPoint converter capabilities. You can convert your PowerPoint file to different image file formats.

---
4105) CSUpload Controls Package 1.0
CSUpload control package is a powerful ASP.NET 2.0 File Upload control, the package contains CSUpload and CSUploadProgressPanel controls to empower your web application with strong files uploading features.

---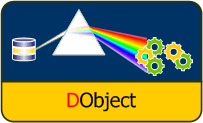 4106) DObject O/R Mapping Suite 2.0.0.890
Macrobject DObject suite is an O/R Mapping (Object-Relation Mapping) component package to be used in Borland Delphi. DObject includes OQL.Delphi, which is a strong-typed OQL (Object Query Language) based on native Delphi language.

---
4107) MistyChartNet 1.0
MistyChart is a Windows Form Chart component which has design time support form Microsoft Visual Studio 2002 and above. It also has extensive customization suport at run time using popup menus.

---

4108) ECMerge Pro (Windows) 2.2
ECMerge compares and merges safely your files and folders, side-by-side or 3-way. It provides syntax colouring for many languages, supports many office and archive formats, pretty prints XML. It generates patch/XML/HTML reports for review or reuse.

---
4109) ASP Image Upload 5.0.0.6
A image Upload Component, A Powerfull solution for your sites to upload thousands of images

---
4110) HtmlSnap ActiveX Control 1.0
HtmlSnap ActiveX is a component to convert HTML files, plain text files or Web Archive Format(*.MHT) files to BMP, JPG, JPEG, GIF, PNG, TIFF, TGA, PCX, WMF and EMF image with whole web page or snapshot.

---
4111) Movie to Flash SDK 1.0
GeoVid Movie to Flash SDK allows you to include video to flash conversion into your own application. You can convert any video files to flash FLV or SWF. You do not need to know DirectShow or Video Edition to create flash from video.

---
4112) conaito PPT2Flash SDK 1.5
conaito PPT2Flash SDK for developer of professional PowerPoint-to-Flash solution, such as Online Collaboration, Online sharing of PowerPoint presentations, Application for presentation of PowerPoint slide shows (converted to Flash), LMS and Authoring

---
4113) conaito VoIP Standard SDK ActiveX 5.1
conaito VoIP SDK ActiveX for developers of VoIP audio applications and webpages, such as voice chat, conference, VoIP, providing real-time low latency multi-client audio streaming over UDP networks. Includes efficient components for sound recording

---
4114) conaito PPT2SWF SDK 2.2
conaito PPT2SWF SDK for developer of professional PowerPoint-to-Flash solution, such as Online Collaboration, Online sharing of PowerPoint presentations, Application for presentation of PowerPoint slide shows (converted to Flash), LMS and Authoring

---
4115) VeriFinger Algorithm Demo for MS Windows 6.0
Demo application enrolls and identifies fingerprints from supported fingerprint scanners or image file, and can calculate ROC with custom fingerprint databases. Fingerprint recognition technology and software for PC and Mac.

---
4116) F-IN-BOX, DLL Edition 3.0
Load movies directly from memory. Protect movies. Create Flash-enabled applications which are ready to work even if the Flash Player ActiveX is not installed! Transparency is fully supported! Ability to play Flash Video (FLV) directly from memory.

---
4117) Shutdown Reboot Logoff ActiveX (OCX) 1.0
Shutdown Reboot Logoff ActiveX 1.0 is an OCX control for software developers which allows to shutdown/turnoff, reboot, logoff, hibernating, or lock PC. With the ability to terminate proccesses. Includes visual basic and vb.net samples.

---
4118) ACCESS Dictionary Italian English Database 1.0
Dictionary Database Italian ->English to integrate into your applications in MS-ACCESS Format. The demoversion includes the letter "F" with 1823 keywords. Fullversion Italian ->English Dictionary 33354 keywords with 304397 entries.

---
4119) HTTP Image Upload ActiveX Control 5.0.0.5
A image Upload Component, A Powerfull solution for your sites to upload thousands of images

---
4120) ACCESS Thesaurus French Database 1.0
Thesaurus French to integrate into your applications in MS-ACCESS Format. The demoversion includes the letter "F" with 867 Keywords. Fullversion Thesaurus French 17835 keywords with over 150.000 entries. For PC, Palm, PPC, WM, PDA, WM, WM5...

---
4121) Aspose.Network for .NET 3.2.0.0
Aspose.Network is a suite of .NET components for professional network programming that supports .NET logging framework, Sending a Batch of Emails and all the useful features of SMTP, MIME, POP3, FTP, WhoIs, DNS, ICMP,IMAP, HTTP,SOCKS 4/4A & SOCKS 5.

---
4122) Bluetooth Framework X 5.1.2
Bluetooth Framework X is an easy-to-use communication library for C++, VB, VB.NET, C# and other developers which will allow to your applications communicate with mobile devices through Bluetooth, IrDA or Serial interfaces.

---
4123) System Info ActiveX (OCX) 1.0
ActiveX (OCX) to get: computer name, up time, free memory size, free paging size, number of running programs, screen resolution, default printer, country, user name, currency symbol, system drive, time format, windows dir, and more and moreā€¦

---
4124) jfCAPTCHA 1.2
The first Java Flash captcha application plug-in jfCAPTCHA that prevents automatic registration

---
4125) MoneyToys Simple Loan Calculator 2.1.1
The MoneyToys Simple Loan Calculator allows you to quickly enhance your web site by adding a loan calculator which visitors can use to calculate loan payments without leaving your web site. Easily added and configured with a few lines of HTML.

---
4126) Audio Converter Activex (OCX) 1.0
Audio Converter ActiveX 1.0 is an OCX control for software developers; it can convert many types of audio files, such as MP3, WMA, WAV, OGG, and APE from one to another.Including Visual Basic and NET samples with source code.

---
4127) BarCode .NET Control 1.6
BarCode .NET Control enables you to add professional barcode functionality to any .NET application. The control is available for NET 1.0 and 2.0, written in C# using 100% managed code, supports a variety of barcode types and is easy to integrate.

---
4128) DB Solo 2.0.2
DB Solo is a database development and management tool for developers and admins allowing users to explore and manage database objects as well as execute their own ad-hoc queries. Supports Windows, Linux, Solaris, Oracle, MySQL, SQL Server & Sybase.

---
4129) MSSQL2MySQL Sync 1.2.0
MS SQL to MySQL Sync is designed to synchronize databases from Microsoft SQL to MySQL and vice versa. This data migration tool accomplishes two-way data synching and allows you to configure conversion settings in friendly wizard-like user interface.

---

4130) Advanced XML Converter 2.17
Advanced XML Converter makes HTML, SQL, XLS, CSV, DBF files from XML. It has an intuitive interface and output file properties. You can set needed tags at the XML elements tree and see the results in the preview window immediately.

---
4131) MyUpdate Toolkit 1.1
The powerful software update utility designed for IT administrators and software developers to easily and quickly integrate update functionality into new and existing products with minimal effort. Completely customizable and language independent.

---
4132) XMLFox Advance XML and XSD Editor 3.00
XMLFox Advance is XML editing and validation tool for creating valid well-formed XML documents and/or XSD Schema. XMLFox schema editor enables you to easily develop advanced data models expressed in XSD Schema.

---
4133) FoxPro2MSSQL SYNC 1.0.1
FoxPro2MSSQL Sync with scheduler performs MS FoxPro to MSSQL and MS SQL to FoxPro database conversion with synchronization and the ability to choose particular tables to be converted by configuring options in the wizard-like application.

---
4134) Virtual Documents 1.0
Virtual Documents is the right sharing and collaboration .NET add-on for any business where communication and collaboration are key to success. Share documents and data the new, smart, secure and affordable way.

---
4135) Visual ELearning Design Studio 8
Rapidly create CD Autorun Menus, Zero-Install Windows Applications, or ELearning front-end menus for packages created with Atrixware Test Pro Developer. Full Graphical Design Environment and code wizards to eliminate the need to write code.

---
4136) SQL Populator 1.0
Script your Microsoft SQL Server tables data into a valid SQL script. Setup script generator for your personal needs to clear tables before inserting data or run a script as a single transaction or even generate a bat file to run your script.

---
4137) HappyEO Pro Software 1.0
HappyEO is a virtual instrument with your computer keyboard and mouse.

---
4138) MS SQL Migrate 1.01
MS SQL Migrate will automatically do most operations (Groups, Jobs, Users, Replications, Backups, Grants) when transferring to a new server. Besides, it can withdraw the data from a database when it has broken. Save your efforts with MS SQL Migrate!

---
4139) LingvoSoft Dictionary English - Arabic for Palm OS Software 1.0
LingvoSoft Dictionary English Arabic for Palm OS with 400.000 words database translates both ways,

---
4140) i-Sound WMA MP3 Recorder Professional Software 1.0
Real-time WMA MP3 recorder with built-in tag editor and player

---
4141) Callback File System 1.0
With Callback File System you can create your own file system within your application and expose this file system to Windows as a virtual disk.

---
4142) ShellBrowser Components for Delphi Software 1.0
The ShellBrowser components are Explorer components for Delphi and C++ Builder.

---
4143) Polar Zip Component 5.0
Polar Zip Component is a complete compression solution for any Windows application. It includes standard Zip/Unzip functions, a Self-Extractor Module and Streaming Compression Library in one product enhanced with FULL source code at no extra cost.

---
4144) Barcode VCL Component (Site License) Software 1.0
Automatic backup your data to local, network, or FTP. It can work as service.

---
4145) RSS2HTML.asp 1.24
This free ASP script uses MSXML to load RSS feed from URL and display it. You can use it standalone or call from script on HTML page to generate HTML content from RSS feed and then display on your HTML page.

---
4146) VisioForge Video Edit (ActiveX Version) 3.011
VisioForge Video Edit is a Delphi / ActiveX control that allows programmers to easily integrate video editing and processing capabilities into their software applications.

---
4147) MS SQL Field Box 1.7
MS SQL Field Box is a small tool which allows you to view MS SQL Server database structure and paste table or field names in your favorite editor using mouse or keyboard hotkeys. It is another way of using "IntelliSense" technology :)

---
4148) ZenHelp 1.1
With ZenHelp you can create HTML help files with just a few clicks. The power of Microsoft Word together with the intuitive and feature rich ZenHelp add-in will get you started creating HTML help files within just a couple of minutes.

---

4149) HTTP Debugger Pro 1.2
If you need to view and analyze all of the HTTP traffic between a web browser or any program that uses the HTTP protocol and the web server, then HTTP Debugger is the program for you.

---
4150) VoIP SIP SDK for .NET and Win32 COM 1.1
VoIP SIP SDK - A powerful and highly versatile VoIP SDK. Our SIP SDK provides a powerful and highly versatile solution to add quickly SIP (Session Initiation Protocol) based dial and receive phone calls features in your software applications.

---


Browse Pages: [1] [2] [3] [4] [5] [6] [7] [8] [9] [10] [11] [12] [13] [14] [15] [16] [17] [18] [19] [20] [21] [22] [23] [24] [25] [26] [27] [28] [29] [30] [31] [32] [33] [34] [35] [36] [37] [38] [39] [40] [41] [42] [43] [44] [45] [46] [47] [48] [49] [50] [51] [52] [53] [54] [55] [56] [57] [58] [59] [60] [61] [62] [63] [64] [65] [66] [67] [68] [69] [70] [71] [72] [73] [74] [75] [76] [77] [78] [79] [80] [81] [82] 83 [84] [85] [86] [87] [88] [89] [90] [91] [92] [93] [94] [95] [96] [97] [98] [99] [100] [101] [102] [103] [104] [105] [106] [107] [108] [109] [110] [111] [112] [113] [114] [115] [116] [117] [118] [119] [120] [121] [122] [123] [124] [125]