Top 4351-4400 Software Development Programs (from 6212 category titles)
Order programs after downloads or name (currently are listed after downloads)


4351) MS SQL Server FoxPro Import, Export & Convert Software 7.0
This application will allow you to transfer tables to and from MS SQL Server and FoxPro databases. Importing and exporting can be done without SQL knowledge.

---
4352) .NET Encryption Library 1.11
The .NET Encryption Library is a winner of the Visual Studio Magazine Security and Copy Protection Award. Encrypt files, encrypt strings, encrypt streams, perform hashing, securely erase files; all with a single line of code. Download a free trial

---

4353) MS SQL Data Wizard 7.8
MS SQL Data Wizard is a powerful Windows GUI utility for managing your SQL Server data. It provides you with a number of easy-to-use wizards for performing the required data manipulation easily and quickly.

---
4354) EMS Data Comparer 2005 for PostgreSQL 1.2
EMS Data Comparer for PostgreSQL is a powerful and easy-to-use utility for data comparison and synchronization. You can view all the differences in compared tables and execute an automatically generated script to eliminate these differences.

---
4355) EMS Data Export 2005 for InterBase/Firebird 2.2
EMS Data Export for InterBase/Firebird is a powerful program to export your data quickly from InterBase/FireBird databases to any of 15 available formats, including MS Access, MS Excel, MS Word, RTF, HTML, XML, PDF, TXT, CSV, DBF and others.

---
4356) IC Imaging Control 3.0
Image acquisition SDK with uniform API for all kinds of image acquisition devices, such as FireWire cameras, frame grabbers and video to FireWire converters.

---
4357) Karvonite 1.0
Karvonite is a FREE persistence framework for the .NET Framework 2 and it focuses on the manipulation and persistence of .NET objects. This technology provides a new direction for how small to midsize applications can store and deploy data. Karvonite

---
4358) Teroid Linear Gauge 1.0
Teroid Linear Gauge is a .NET Windows Forms control providing compact and versatile method of displaying numerical data in a straight-line format, using either a bar or a needle.

---
4359) Smartcell Standard 1.0
Empower your self developed applications with the power of SMS. Remove all hassles of understanding a GSM modem and how to send SMS thru your application. Smartcell does it all for you.

---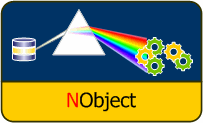 4360) NObject O/R Mapping Framework 2.0.0.1087
Macrobject NObject is an O/R Mapping (Object-Relation Mapping) framework to be used in Microsoft .NET platform. NObject O/R Mapping framework includes OQL.NET, which is a strong-typed object query language (OQL) based on native .NET language.

---
4361) HS COM 1.1
HS COM is a software library (with full C source code) that allows a calling user application to access serial communication ports (COM devices) under 32-bit MS Windows operating systems. It allows to transmit data, receive data and control the line.

---
4362) Copy Database for SQL Server 1.06.34
Copy Database tool for Microsoft SQL Server helps the user to create a copy of one database to another. This handy utility helps database developers, advanced users or database administrators to create a second copy of a database within seconds.

---
4363) Multi-Edit Lite 2006 10.05.00
MeLite 2006, provides Powerful Programming thats Lite on your Pocketbook. This IDE contains the tools you have come to expect in more expensive editors, but this leaner IDE is geared for the beginning programmer and student.

---
4364) EaseSoft Barcode ActiveX Control 2.5
EaseSoft ActiveX Controls are easy to work in any Windows application that supports ActiveX control technology including Microsoft Access, MS Office, Word, Excel, Visual Basic, C++,Delphi, PowerBuilder,Visual FoxPro and Internet Explorer web pages.

---
4365) CodeBank 2.1.2.93
CodeBank v2 is tree based (XML) personal information database. It allows you to maintain a hierachical database of textual information like: * programming code snippets * notes * links * quotes * SQL queries + whatever you like you name it

---
4366) UltraMenu 1.0
UltraMenu is a DTHML and JavaScript based web menu builder. With its help, you can easily create cross-browser pop-up or drop-down menus compatible with all popular browsers.

---
4367) ASP/.NET Froogle.com Export 3.0
COM object, which would help you export easy your products into Froogle.com engine - one of the most popular free product catalog.

---
4368) MS Word Access Import, Export & Convert Software 7.0
This Word Add-in will allow you to use Word as an interface for importing and exporting tables to and from your Access database. Read and write without SQL knowledge.

---
4369) 321 Screen Video Recorder 1.069
Screen Video Recorder is designed to Record your computer screen (full screen or a fixed area) into AVI Video file for further purposes like editing, burning DVD, making slide show movie, etc. Add text and enhanced effects.

---
4370) FoxPro2MSSQL Pro 1.0.1
FoxPro2MSSQL Pro is designed to convert FoxPro data to MS SQL and vice versa. This database migration tool provides two-way data moving and performs MSSQL Dump file creation, tables and field selection, scheduling and command line support.

---
4371) Movie Player Pro ActiveX OCX SDK 3.5
Powerful media player activex, Mov, M4a, Mp4, 3gp, Divx, AVI, WMV, MPEG-1, MPEG-2 (need dvd decoder), RM, ASF, WAV, MP3, MID file playback. change audio pitch, tempo , video mxiing, Overlay text, image on video. scrolling text, alpha value

---
4372) VideoCap Pro Video Capture ActiveX OCX 2.0
Capture Video from capture card, tv tuner, dv cam, dvd player to AVI or WMV 9, WMV8 file format. Draw overlay bitmap on live video or save to video file. User define transparent color, alpha value. Draw overlay time stamp

---
4373) MS SQL Server PostgreSQL Import, Export & Convert Software 7.0
This application will allow you to transfer tables to and from MS SQL Server and PostgreSQL databases. Importing and exporting can be done without SQL knowledge.

---
4374) Swedish Portuguese Database 1.0
Dictionary Database Swedish Portuguese to integrate into your applications in MS-ACCESS Format. The demoversion includes the letter "S" with 4870 keywords. Fullversion Swedish ->Portuguese Dictionary 34817 keywords with 321917 entries. Palm, PDA, WM5

---
4375) TeamTalk 3 SDK 3.2c
The TeamTalk 3 SDK enables developers to integrate a VoIP client into their applications in no time. The TeamTalk 3 SDK encapsulates its VoIP client in a .NET DLL, a regular Win32 DLL and an ActiveX control (OCX-file).

---
4376) AffiliateEXE 1.1 b13
AffiliateEXE was designed to pack your affiliate id named custom build to a new exe file without name change risk and protect your potential revenue.

---
4377) F-IN-BOX, .NET Edition 3.1
Loads movies directly from memory. Protects movies. Creates Flash- enabled applications which are ready to work even if the Flash Player ActiveX is not installed. Transparency is fully supported! Flash External API is supported.

---
4378) MoneyToys Future Value Calculator 2.1.2
The MoneyToys Future Value of Savings Calculator for websites offers a clear perspective on saving money by automatically displaying future values on a 2-dimension grid as you enter or update your investment variables.

---
4379) ACCESS Dictionary Italian Dutch Database 1.0
Dictionary Database Italian -> Dutch to integrate into your applications in MS-ACCESS Format. The demoversion includes the letter "P" with 3399 Keywords. Fullversion Italian -> Dutch 33354 keywords with 353035 entries. Palm, PPC, WM, PDA, WM, WM5

---
4380) MegaMatcher SDK Trial 2.0
MegaMatcher SDK is intended for large-scale AFIS or multi-biometric face-fingerprint identification system development on Linux or Windows. Includes single server and matching cluster. Matches rolled fingerprints. Trial requires Internet connection.

---
4381) GEODLL32 (Deutsch) 10.13
In the DLL GeoDLL geodesic functions like 2D and 3D coordinate transformation, datum changes, meridian strip changes, distance calculation, map functions, Digital Elevation Models ec. are contained to bind them into own WINDOWS applications.

---
4382) Aspose.Slides for Java 1.6.15.0
Aspose.Slides is a Java component to Create, Read, Write and Modify a PowerPoint document without using Microsoft PowerPoint. It provides support for; Slide cloning, Adding fonts, Pictures, Managing shapes, Tables, Audio/Video & Text frames.

---
4383) Aspose.Cells for Java 1.8.0.0
Aspose.Cells is a Java component that supports set active sheet and cells, Export to HTML, Open/Save encrypted Excel file, Charts, Macros, Formulae settings, Pivot tables & cell formatting. Also supports; VBA, Unicode, Hyperlinks, Range settings etc.

---
4384) TAPI Modem ActiveX (OCX) 1.0
TAPI Modem ActiveX 1.0 is an OCX control for software developers which can handle with phone calls using TAPI and 56K modem. Includes visual basic and vb.net samples.

---
4385) MoneyToys Down Payment Calculator 2.0
This Down Payment Calculator for web sites lets you instantly add interactivity to your real estate web site giving visitors an easy-to-use financial calculator which lets them do their financial math without leaving your web site.

---
4386) FoxPro Append Two Tables Software 7.0
Vertically merge (combine, match, insert) one FoxPro table into another. The tables can be located in the same FoxPro database or two different databases. No complicated options. No SQL knowledge required.

---
4387) PostgreSQL Append Two Tables Software 7.0
Vertically merge (combine, match, insert) one PostgreSQL table into another. The tables can be located in the same PostgreSQL database or two different databases. No complicated options. No SQL knowledge required.

---
4388) Oracle Move to Another Oracle Database Software 7.0
Transfer data (tables) from one Oracle database to another quickly. Simply provide the login information for both databases to connect. No SQL knowledge is required.

---
4389) DBScribe for Oracle 1.1
Leadum DBScribe ist ein Oracle Datenbankdokumentationswerkzeug. Es unterst√ľtzt eine grosse Auswahl von Dokumentationsstilen und Produktionsformaten, Meister und Interface-Linienschnittstellen, vollendet das Datenbankdiagramm-Dokumentieren.

---
4390) PDFSplitMergeLibrary 1.0
freeware ActiveX lib for splitting and merging PDF document files. Features: extracts selected pages from PDF document and saves into single PDF document, splits PDF into files with single pages

---
4391) Polar Crypto Component 2.5
Polar Crypto Component gives your Windows applications the functionality of unbreakable encryption. It enables you to build your own security systems instantly, or to integrate it into your existing systems, enhancing their security and performance.

---
4392) Advanced Installer for Java 4.8
Advanced Installer For Java 4.8 is a Windows Installer authoring tool with built-in support for Java applications, integrating them fully into the Windows OS and making them look and feel just like a native application.

---
4393) ASPNet Spell 2.42
The AspNetSpell component provides an international spellcheck for your ASP.Net web forms. It includes familiar features such as Grammar & Personal Dictionaries. It looks and behaves like MS Word's Spellchecker. Compatible with ASP.Net 1.x & 2.0

---
4394) FlexLabel 1.1
FlexLabel is an enhanced label control...way enhanced! You have complete control over everything including font, alignment, mouse-over effect, and angle of text, plus other functionality.

---
4395) conaito FTP SDK for .NET ASP.NET COM 1.0
The conaito FTP SDK for .NET allows you to easily transfer files using directly access the data connection for unprecedented levels of control. The conaito FTP SDK for .NET was written entirely in managed code.

---
4396) Sync For SQLServer 1.2
Sync For SQLServer by SleepyAnt Software - Tool for comparison and synchronizing Microsoft SQL Server databases, comparison of table structure... and table data. Very easy to comprehend and intuitive.

---
4397) ImageProperties .NET 1.0
ImageProperties .NET control reads and writes a comprehensive range of meta data from image files. It's support all various formats of the EXIF data and offers methods to read and write data in friendly format.

---

4398) Rapid CSS Editor 2007 8.2
Quickly and easily create and edit style sheets of any complexity. Write your CSS and (X)HTML code manually or let the program do it for you. In each case it is easy because of many helpful features like Inspector and Auto complete.

---
4399) Help Generator for Microsoft Excel 3.0
Help Generator for Microsoft Excel easily adds Help and documentation to your Excel spreadsheet applications. Generates topic pages for Worksheets, Charts and VBA Forms. Produces HTML Help, HTML Help web-based help and documentation in Word.

---
4400) SQLDirect .NET Data Provider 1.00
An enhanced data provider for SQL Server-based database applications development that offers both high performance native connectivity to the SQL Server database and a number of innovative development tools and technologies.

---


Browse Pages: [1] [2] [3] [4] [5] [6] [7] [8] [9] [10] [11] [12] [13] [14] [15] [16] [17] [18] [19] [20] [21] [22] [23] [24] [25] [26] [27] [28] [29] [30] [31] [32] [33] [34] [35] [36] [37] [38] [39] [40] [41] [42] [43] [44] [45] [46] [47] [48] [49] [50] [51] [52] [53] [54] [55] [56] [57] [58] [59] [60] [61] [62] [63] [64] [65] [66] [67] [68] [69] [70] [71] [72] [73] [74] [75] [76] [77] [78] [79] [80] [81] [82] [83] [84] [85] [86] [87] 88 [89] [90] [91] [92] [93] [94] [95] [96] [97] [98] [99] [100] [101] [102] [103] [104] [105] [106] [107] [108] [109] [110] [111] [112] [113] [114] [115] [116] [117] [118] [119] [120] [121] [122] [123] [124] [125]