Top 401-450 Software Development Programs (from 6212 category titles)
Order programs after downloads or name (currently are listed after downloads)


401) Control Panel Applet Generator 2.00
Create Control Panel applets without any programming. The Control Panel Applet Generator helps developers quickly create Control Panel Applets, without having to worry about the complicated programming.

---
402) DB Search Expert Free 1.0
DB Search Expert - Google-like approach to the database search. You can query all tables and all fields in one click.

---
403) SentiSight algorithm demo (for Windows) 2.0
Object recognition technology demo applications for Microsoft Windows. Webcams, surveillance cameras, still image and video files supported. Tolerant to object scale, rotation, pose etc. Video stream processing suitable for real-time applications.

---
404) VbGUI ActiveX 1.0
VbGUI ActiveX 1.0 is an ActiveX control for beginners and advancers VB developers. This ActiveX contains a collection of controls, tips, and tricks to add a progressive interface to your VB programs.

---
405) IP2Location IP-COUNTRY-REGION-CITY-LATITUDE-LONGITUDE-ZIPCODE Database April 2008
IP2Location IP-COUNTRY-REGION-CITY-LATITUDE-LONGITUDE-ZIPCODE is commericial geolocation database that translates IP address to country, region, city, ISP, latitude, longitude and zip code. Developers use this component for multiple projects.

---
406) RNDGen 1.2
True random generator for Delphi and C++ Builder

---
407) Fast-Help v3
Fast-Help is a Windows Help File Generator that produces, HtmlHelp (.CHM), WinHelp (.HLP), Website Help, Printable Manuals, MS Word Manuals and PDF.

---
408) NeoCalendarIII 3.0.0
The NeoCalendar Library consists of three ActiveX Controls which are designed to replace the MonthView and DTPicker controls that ships with VB. A brand new Date Range selector control is also added which can generate SQL statements automatically.

---
409) MoleZip 1.8
MoleZip is a COM/ActiveX component providing developer with following functions: - create zip archive; - add files to zip archive; - extract files from archive. MoleZip can be used in any development environment supporting COM technology.

---
410) SharpSpell 2
Artificially Intelligent Spell Checker component for the .NET framework. Supports both ASP.NET and Windows.Forms within the same assembly. Includes English, German, French, Spanish and Italian dictionaries, with full support for new languages.

---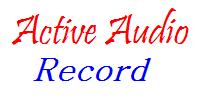 411) Active Audio Record Component 2.0.2010.422
Active Audio Record component directly record audio to wav, mp3, wma, ogg, vox, au and aiff format on the fly without temporary files created. Support multiple sound cards and mixer lines Support WMA speech codec and loseless codec

---
412) SSDocument Converter 1.0
SSDocument Converter is a COM component for converting Microsoft Office documents DOC, XLS, PPT into HTML, TXT, RTF and various other formats. Being a COM component, can be used with platform supporting COM. Requirements: MS Office 2000

---
413) DXGame Engine 1.9.5
The DXGame Engine is a 2D game engine for Visual Basic that allows even novice programmers to quickly get a project up and running. Features include easy sprite movement, explosions, particle engine, tilemaps, alpha, rotation, scaling, and more!

---
414) xDiskSpy 1.1
xDiskSpy Monitor folder and file activity.allows you to monitor folders and files, by setting filters. Automatically perform backup operations only on modified files monitor reads and writes; attributes, security, file name and file size change

---
415) JavaScript Plus! 6.0
JavaScript Plus! is an advanced JavaScript editor for windows. Modern, clean and convenient interface, quick startup, true flexibility and powerful features allow you to create and edit JavaScript.

---
416) EasyMap VCL 2.2
EasyMap VCL is a Delphi/C++Builder components set for creating your own GIS-related solutions without MapInfo, MapX, MapObjects, WinGIS etc.

---
417) TracePlus Winsock 8.71.000
TracePlus/Winsock shows you the interaction between your Win32 application and Winsock 1.1/2.0, WININET, RAS, and Microsoft Winsock extensions with no modifications to your existing program

---
418) SDE for IntelliJ IDEA (PE) for Windows 3.2 Professional Edition
SDE for IntelliJ IDEA is a UML plugin for IntelliJ IDEA. You can draw all types of UML diagrams (class, use case, sequence, collaboration, statechart, activity, component, deployment, object diagram) and perform textual analysis in IntelliJ IDEA...

---
419) WiFi-Manager 5.0
WiFi-Manager is a developer tool that allows you to manage wireless networks and settings in Windows XP SP2 and Vista using one set of API functions.

---
420) HXTT Text (CSV) 2.1.76
HXTT Text (CSV) contains the only type 4 JDBC(1.2, 2.0, 3.0) driver packages for raw data, flat text , CSV file, TSV file, fixed-length, and variable-length binary file, which supports transaction, embedded access, and remote access.

---
421) SCML RTF PRINTER 2.00
The SCML RTF printer allows Visual Basic programmers to: Easily print and preview the content of RichTextBox controls. Set margins for the document. Insert page breaks. Draw a frame around text. Print only selected pages.

---
422) FlashPlayerControl 2.1
Load movies directly from memory. Protect movies. Create Flash-enabled applications which are ready to work even if the Flash Player ActiveX is not installed! Transparency is fully supported! Ability to play Flash Video (FLV) directly from memory.

---
423) VMM Basic 1.0
VMM Basic have intern motion detection commands to make interactive games for your webcam, intern sprite commands based on DirectX to make any 2d game, network commands to make online games and more.

---
424)
Virtual Speed Installation Creator 2.04
---
425) Serial Line FileXfer .Net Control 2.0
XModem/YModem/ZModem/Kermit .Net Control

---
426) Apex SQL Code 2005.05
Apex SQL Code is a Rapid Application Development (RAD) Code Generation tool for Microsoft SQL Server that enables you to automatically generate thousands of lines of perfect ASP, VB, C#, SQL (& more) code in just seconds using familiar ASP.NET syntax

---

427) VB Watch 2.0
How fast is your Visual Basic code? VB Watch Profiler finds it out! VB Watch also adds power error handling and ensures that no line of code is left untested. Includes Exe debugger.

---
428) VeCAD DLL/OCX 6.0
VeCAD is a 3D vector graphics library. It serves as a foundation for your own customized drawing applications (CAD/GIS). The library is furnished in two discreet formats; as a run-time Windows 32 bit DLL; and, as an OCX. Both are included.

---
429) MySQLRecovery 1.5.0746
MySQLRecovery is a data recovery software for damaged MySQL Server database files (.MYD and .MYI). Recovers tables and table data, restores indexes. Saves retrieved information in Transact-SQL script. Supports MySQL versions 5.x/4.x/3.x/2.x/1.x.

---
430) HelpExpert 4.2
Generate platform independent electronic documentations the easy way.

---
431) BitLevelTrace Demo 1.0
A Demo of software library (with full C source code) to convert raw communication protocol data into a fully decoded readable trace text. Decoded protocols include LAPD (Q.921), LAPF (Q.922), ISDN call control (Q.931), X.25, 802.3 Ethernet and IP

---
432) Morovia Barcode ActiveX Control 3.0
Morovia Barcode ActiveX is an extremely powerful ActiveX control for creating high quality barcode images. It can be used in any ActiveX-compliant environments.

---
433) PowerPoint ActiveX 2.4
PowerPoint ActiveX acts as an ActiveX document container for hosting PowerPoint document in a custom form or Web page. Support PowerPoint automation client and offer abundant sample codes.

---
434) Hierarchical Data Control Library 2.0
Windows Forms .NET control library that allows displaying and updating hierarchical data using a tree-grid, based on indent levels

---
435) Neuron Shell 1.0 Pre-release
Neuron Shell is a set of developer tools integrated around Explorer type UI.Disassemble DLL, EXE and Java CLASS files and view their code,dependencies and resources.View DLL and EXE code as Intel ASM and/or structured pseudo ASM/C/C++.

---
436) Client/Server Comm Lib for C/C++ 4.0
Client/Server C++ component library for TCP/IP winsock sockets network communication. Allows multiple servers and clients to run simultaneously over a TCP network such as the Internet or intranet (LAN). Works with C++,C#.NET, MFC and C++ Builder.

---
437) Packet Sniffer SDK for Windows (Static library for
Packet Sniffer SDK (PSSDK) is the most powerful component suite for network packet capture in Windows OS family environment. The main features of the Packet Sniffer SDK library are: Any pre-installed packet drivers are not required; Packet Sniffer SDK works fine on Gigabit networks; Packet Sniffer SDK supports all modern development environments for Windows; Packet Sniffer SDK (all its editions: ActiveX, VCL, DLL, and static libraries) is compiled from the same well-optimized C code.

---
438) Sequence Diagram Editor 1.6
Modeling tool that simplifies and speeds up the creation and maintenance of UML sequence diagrams and telecom/wrieless call flow diagrams. It automatically takes care of layout and formatting (across multiple pages if needed).

---
439) IP2Location IP-COUNTRY-REGION-CITY Database April 2008
IP2Location(tm) IP-COUNTRY-REGION-CITY is commericial lookup database that translates IP address to country, region and city. Developers use this component for projects related to web, and client applications.

---
440) VeriFinger WinCE SDK 4.1
VeriFinger SDK for Windows CE is intended for biometric developers, who design fingerprint identification software for compact devices. SDK supports MS Embedded Visual C++.

---
441) MistyGrid 1.0
MistyGrid is a java grid based on swing JTable. It can replace tJTable and a number of features are added without any coding. These include column manipulations, cell renderers and cell editors.

---
442) MMD Logger 2.0 with GDI Tool 2.0
MMD Logger with GDI Tool is a tool designed to find GDI memory leaks ans GDI function failures. You can use it to output debugging messages as well as to control your GDI program.

---

443) Another Notepad 1.51.32
ANOTHER NOTEPAD - Windows text editor. Here's a handy text editor with all the convenient features that Microsoft left out of their Windows Notepad utility. Just a few of the features: Sort lines of text alphabetically; Convert blocks of text to

---
444) Shorty 1.6.1
EZVideoSplicer is an easy to use media file editor. It allows you to encode AVI or WMV files, merge several media files together, split media into several different files, and create animations from still images.

---
445) SmartPlugin Engine for Delphi v2.2
SmartPlugin Engine is a component for Delphi (5 thru 7) Developers to create modular applications (with plugins loaded on-demand)..

---
446) easyAscii 1.5.1
Determine the Decimal and Hex numeric equivalents within the ASCII character set

---
447) SQLTools 1.4.1 build 66
SQLTools is a light weighted and robust tool for Oracle database development. It includes a text editor, an sql console and a couple of sql utilities. You can use it for dial-up connection and it will work as fast as SQLPlus.

---
448) PGPBlackbox (.NET) 4.3
PGPBlackbox.NET is a comprehensive collection of managed components that add PGP support to your .NET Framework applications. Data encryption, signing, compression and key generation, revocation, keyring management operations are supported.

---
449) Thumbs Up Professional 2.0
Sharing your images online has never been easier. With this fast an intelligent thumbnail generator you will discover that you are not only an artist of digital art but also a developer of high quality online galleries.

---
450) CNC Syntax Editor 2.1.0.38
CNC Syntax Editor is a popular tool for writing, editing, and studying CNC programs with G codes. It has a comfortable and intuitive interface both for beginners and advanced programmers. CNC Syntax Editor is deceptively simple, but truly powerful.

---


Browse Pages: [1] [2] [3] [4] [5] [6] [7] [8] 9 [10] [11] [12] [13] [14] [15] [16] [17] [18] [19] [20] [21] [22] [23] [24] [25] [26] [27] [28] [29] [30] [31] [32] [33] [34] [35] [36] [37] [38] [39] [40] [41] [42] [43] [44] [45] [46] [47] [48] [49] [50] [51] [52] [53] [54] [55] [56] [57] [58] [59] [60] [61] [62] [63] [64] [65] [66] [67] [68] [69] [70] [71] [72] [73] [74] [75] [76] [77] [78] [79] [80] [81] [82] [83] [84] [85] [86] [87] [88] [89] [90] [91] [92] [93] [94] [95] [96] [97] [98] [99] [100] [101] [102] [103] [104] [105] [106] [107] [108] [109] [110] [111] [112] [113] [114] [115] [116] [117] [118] [119] [120] [121] [122] [123] [124] [125]