Active X - Software Development Programs from 201 to 250 listed after downloads number (from 839 category titles)
Order programs after downloads or name or date (currently are listed after popularity)


201) ClearImage DataMatrix 5.3
ActiveX easily and accurately reads high density DataMatrix 2D barcodes from any camera, scanned or faxed image. Automate the data capture with VB C++ or Delphi applications. High performance solution comes with FREE SDK and Consulting services

---
202) Browse For Folder ActiveX Control 1.1
Add the Common Browse For Folder Dialog to your program with one line of code! This is the easiest possible way to show this dialog! Can be used to browse for printers, files and more! Customizable, you can't lose with this control!

---
203) wodSmtp 1.5.2
ActiveX client component used to deliver e-mail messages directly to the server of the recipient, using SMTP protocol. It automatically finds appropriate server where message should be delivered,or uses SmartHost through Hostname property.

---
204) PDF ActiveX DLL 2.0
ActiveX DLL for Visual Basic, VBA, .NET, and ActiveX-compatible programming language to automatically create Adobe Acrobat PDF files from many different file types.

---
205) VB Image Map ActiveX Control 1.1.6
The VB Image Map OCX allows you to display interactive images in your applications. Hotspots within your image can be defined that will react to various mouse events. It uses standard HTML syntax to define hotspot coordinates.

---
206) Fuzzy System Component (ActiveX) 1.0
Artificial Fuzzy System Component is designed for researchers in the fields of artificial control, it can be used to build artificial fuzzy systems.

---
207) ClearImage Barcode 1D Basic 5.3
ActiveX easily reads Code39 Code128 Code 93 Interleaved 2of5 and 13 other barcodes from any scanned or faxed image. Automate the data capture with VB C++ or Delphi applications. High performance solution comes with FREE SDK and Consulting services

---
208) XLIST 2003
XLIST is a Windows program coded in 32 bit Visual Basic. It can be used to browse any file and display the contents in hexadecimal / Ascii.

---
209) Active Sound Studio 2.2
ActiveX control that allows adding sound playback capabilities to your applications. Supports the most diffused sound formats, playlists, special effects, tempo and pitch change and more.

---
210) MIC Recorder ActiveX (OCX) 1.0
MIC Recorder ActiveX 1.0 is an OCX control for software developers which can record PCM WAV files from any sound card device (as microphone, sound card, modem device, etc.). Includes visual basic and vb.net samples.

---
211) SCML LABEL PRINTER 4.00
SCML Label Printer is an ActiveX DLL that allows Visual Basic 6 (sp3) programmers to print and preview labels on ink-jet and laser printers (159 label types). You can print your data using a user-defined type (UDT) or a DAO recordset.

---

212) Font List & Combo ActiveX 1.0
Font List & Combo ActiveX Control allows you choose all the avaible fonts from a listbox or combobox.

---
213) E-Mail Expert 2.1.2
E-Mail Expert is an ActiveX COM DLL for sending SMTP and MIME email messages. Works with all languages that can trap ActiveX DLL events. E-Mail Expert has the features you need to easily create a professional e-mail application or component.

---
214) LineCombo ActiveX Control 1.0.0.1
LineCombo ActiveX Control offers an easy method for a user to select GDI pen(Line) from a customized pattern lines list, support a professional pattern lines Pick&Edit dialog inside and powerful manage items data capabilities.

---
215) VLFormDesigner 1.2
Deliver a complete, feature rich form designer application with unbelievably small amount of code with this control. Let application user reconfigure the layout of controls on your forms at runtime. Store/restore layout in binary or XML formats.

---
216) VideoEdit Pro (Encode MPEG) ActiveX Control 1.4
convert video to MPEG1, MPEG2, VCD-PAL,VCD-NTSC, SVCD-PAL, SVCD-NTSC, DVD-PAL, DVD-NTSC, CUSTOM MPEG SIZE. Variable Bit rate / Constant Bit rate selection in MPEG files. join/merge a lot of video/audio files into vcd, svcd, dvd, mpeg1, mpeg2

---
217) ObjectMaster ActiveX Control 1.0
ObjectMaster is an ActiveX control which makes it possible to easily create copies of an object in Visual Basic 6, or to save object's properties to a file and later to reconstruct the object from the file, even if the object has other subobjects

---
218) Sonic Progress Bar Control 1.0
Sonic Progress Bar ActiveX Control replaces your Application's old style progress bar control with a new Stylish & Customizable control. You can just drag & drop the OCX - control file to the Components panel and use it like a Normal Progress Bar.

---
219) BarCodeWiz Barcode ActiveX Control 2.57
Print barcodes in Microsoft Access, Word, or Excel with no programming required. BarCodeWiz Barcode ActiveX Control is also a powerful tool for a Visual Basic, Visual C++, VB.NET, or C#, developer looking to include barcodes in his or her programs.

---
220) Visual Button Ex 1.20
The Visual Button Ex control provides complete control over evry aspect of its appearance and behavior, it's the ideal button any developer. - Button Type: Windows 16-bit,Windows 32-bit, Windows XP,Mac,Java Metal, Netscape,Simple Flat,Flat Hig

---
221) Movie Player Pro ActiveX Control 1.2
Support Divx, AVI, WMV, MPEG-1, MPEG-2 (need dvd decoder), ASF,QuickTime 2.0 and earlier, WAV, MP3, MID file playback. Overlay text, image on video. User define scrolling type, alpha value, font size, font name, text color, background color.

---
222) Balloon OCX 2.0
Balloon OCX is a powerful ActiveX Control that allows you to create cool customized tooltips for your controls! Some advantages that Balloon OCX has over conventional tooltips: multi-line text; change look (fonts,size,color,etc.)

---
223) SFTPBlackbox (ActiveX/DLL) 4.3
SFTPBlackbox (ActiveX edition) is a comprehensive collection of native components that add client-side support for SFTP (Secure File Transfer Protocol) to your Visual Basic or C++ applications. SFTPBlackbox includes complete SSH protocol support.

---
224) Update Now! ActiveX Control 2.0
Update Now! Control makes an easy way to add an Online Update feature for your software. It was designed to be as programmer-friendly as possible, by providing features such as no user input to run in the background and event-driven notifications ...

---
225) ecGraph 1.30
Powerful graphing ActiveX control to create graphs in a huge range of styles. Great for scientific or technical graphs. Do a graph with just a few lines of code. Manipulate the layout at runtime. Multiple graphs. Drag, zoom and scroll. Much more.

---
226) RemoteUpdate2 ActiveX Control 1.00
Allow your customers to check for updated versions of your apps through the web! With Remote Update ActiveX Control you can quick and easily adds the "Check for Updates" feature in your applications.

---
227) Better Text To Wave DLL 5.0
Text To Wave ActiveX DLL allows programmers to convert any readable text to a spoken wave file or a mp3 file . Ouputs 80+ wave formats XML scripting, ASP Server-Side Scripting for high quality wave production for your web or telephony project

---
228) Window Image Capture 1.000
Develop your own window image capture tools to capture any active window or inactive window ( hidden windows or background windows) image and save it to the BMP file or JPEG file

---
229) SysTray Icon 1.2
Add multiple icons to the system tray with ease! Recognize events such as:- Left Mouse Down- Left Mouse Up- Left Mouse Double Click- Right Mouse Down- Right Mouse Up- Right Mouse Double Click- Mouse Move

---
230) OfficeMenu 1.3
OfficeMenu is the ActiveX control for VB that creates instant Office XP, Office 2003, and .NET style menus. No coding is required and it works with your existing menus, so a more polished user interface can be achieved in just minutes.

---
231) GIANT SMS ActiveX Control
GsmsCtrl is an ActiveX control to access GSM-modem device for sending/receiving SMS using AT Commands.

---
232) JRFile Viewer Activex 1.2
JRFileViewer is a ActiveX control that allows software developers to add a file and drive list to their applications with a couple of lines of code.The Control shows all the files and folders of the Shell's Namespace in a list, exactly as Explorer.

---
233) MailBee SSL 5.2
MailBee SSL component is a plugin which enables MailBee Objects (SMTP, POP3 and IMAP4) to communicate to mail servers over secure connections. Supports client and server certificates, custom stores, STARTTLS mode, and more

---
234) SuperText 1.1.0.10
SuperText is an enhanced ActiveX text box that includes several properties that are not included in a standard text box. This is lightweight and guaranteed to save you time in your development projects.

---
235) Email Wizard ActiveX 3.0
Email Wizard Toolpack is a collection of four controls that will let you send and receive electronic mail quickly and efficiently. This toolpack saves months and months of man hours not to mention the debugging nightmares.

---
236) VLViewPort 1.0
Cramped for space on your forms? You don't have use multiple forms or tabs, use VLViewPort, get scrollable viewport with auto scrolling ability. A classic example of our minimal plumbing control philosophy.

---
237) HelpStudio 2.0
Generate help output in cross-platform plain HTML, HTML Help, Help 2.0 or printable PDF. HelpStudio seamlessly combines a feature packed WYSIWYG authoring environment with HTML based layout templates.

---
238) NMF Community Edition 1.1.4
NMF Community Edition is a collection of COM classes for monitoring network traffic and decoding network protocols. All framework classes can be used from Microsoft C++, Visual Basic and VBScript programming environments.

---
239) ValidInputBox ActiveX Control 1.0
A TextBox replacement with powerful data validation. ValidInputBox can accept only a certain data type, min/max values etc; correct invalid input replacing it with a default value, returning the previous value, or entering the closest value...

---

240) ActiveX Easy Compression Library 1.00
This easy-to-use toolkit includes both fast and high-ratio compression (better than ZIP) with strong encryption. It has everything you need to compress and encrypt files, memory buffers and strings.

---
241) VideoCap Live ActiveX Control 1.5
Delivering live audio and video content in real time to client computers. Control max connections clients. Support Custom WMV Profile. You can configure streams to use Window Media Video 9 Codec, VBR and CBR bitrates, uncompressed audio or video

---
242) WaveDiff 1.0
WaveDiff ActiveX Control v1.0 processes a input wave file using FFT and returns the accuracy of match found with a reference wave file

---
243) TN BRIDGE Host Integration Pack for ActiveX 3.0
TN Bridge Host Integration Pack 3.0 is a set of components and productivity tools to extend and take advantage of already developed screen-oriented host applications. It provides full connectivity to IBM S/390 and AS/400 systems through Telnet protocol.

---
244) 2D/3D DXF Import and View VCL 4.5
DXF tools for Borland Delphi and C++Builder developers. TGraphic descendants for every format. TGraphic viewer provided. DCU or Delphi source code.

---
245) ScriptC ActiveX Control 2.0
ScriptC is small and effectual programming C-like language. Optimized for engineers and scientific users alike, the ScriptC component can be easy plugged directly into your applications.ScriptC supports VB, VC++, Delphi, VB.NET, VBA.

---
246) Xceed Encryption Library 1.1
The Xceed Encryption library allows you to easily add strong encryption and decryption capability to your Windows applications. Supports the latest industry-standard strong encryption algorithms and offers both symmetrical and public-key cryptography

---
247) SocketTools Secure Library Edition 4.5
The SocketTools Secure Library Edition API has over 800 functions which can be used to develop applications that meet a wide range of needs. SocketTools covers it all, including uploading and downloading files, sending email and much more.

---
248) VectorDraw Standard 5.0.1.1036
Add powerful 2D graphics to any application. It is available as Electronic Software Delivery (ESD) format. UNICODE support.

---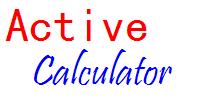 249) Active Calculator Component 2.0.2007.112
Support all common mathematical expressions Support arithmetic, logic and bitwise operations Report syntax error in expressions Support common control flow in programming languages like for, while, if etc. Return value is numeric or string

---
250) Office ActiveX 2.6
Office ActiveX Control acts as an ActiveX document container for hosting Office documents (including Microsoft Word, Microsoft Excel, Microsoft PowerPoint, Microsoft Project, and Microsoft Visio documents) in a custom form or Web page.

---


Browse Pages: [1] [2] [3] [4] 5 [6] [7] [8] [9] [10] [11] [12] [13] [14] [15] [16] [17]