Components & Libraries - Software Development Programs from 701 to 750 listed after downloads number (from 1298 category titles)
Order programs after downloads or name or date (currently are listed after popularity)


701) JsHttpRequest 5.x
JsHttpRequest is a powerful library to create AJAX-based websites in PHP. It could be used as a PHP part for Prototype JS. Great cross-browser compatibility (works even without XMLHttpRequest!), national encodings support, AJAX-style file uploading.

---
702) Gantt Chart Library 2.0 2.0
Gantt Chart related Windows Forms components as the GanttChartView control

---

703) ASP.NET Mobile Barcode Professional 2.0
Barcode images for ASP.NET Mobile Web Applications. It generates the most popular linear and 2D barcode symbologies. It renders the barcode image for each mobile device in the preferred image format by each of them.

---

704) Absolute Database 5.14
Single file Delphi database with comprehensive SQL support, strong encryption, BLOBs and multiuser mode support. This BDE alternative is fully compatible with standard and third-party db-aware components and reporting engines.

---

705) MemAccess Library 1.3
Gives programmers control of hardware devices from Win32 application. The tool allows real-time direct access to memory mapped I/O. Typical applications include ISA or PCI bus devices. It is also an ideal replacement of old BASIC Peek or Poke.

---
706) conaito VoIP ActiveX SDK 4.0
conaito VoIP ActiveX library for developers of VoIP audio applications, such as voice chat, conference, VoIP, providing real-time low latency multi-client audio streaming over UDP/IP networks. Includes efficient components for sound recording

---
707) ZylBattery 1.0
ZylBattery is a visual Delphi component that diplays the charging level of the battery in a chart. You can specify different colors for different charging levels and you can indicate it also in text format in percents.

---
708) Indentix Component Suite 1.0
The Indentix Component Suite contains several .NET components and classes covering the most popular Internet protocols. This suite includes the highest quality FTP and NTP components written in fully-managed C# with tutorials and samples.

---
709) ExcelEverywhere for ASP & ASP.NET 3.4.1
Solve your problem using Microsoft Excel, and let ExcelEverywhere generate an ASP or ASP.NET-page. Looks like and calculates like the spreadsheet. Supports 190 Excel-functions. Code-behind module for backend-integration. No Excel needed on server!

---
710) PDF417 Barcode ASP Component 3.0
Integrate PDF417 2D barcode image with your ASP web project with our PDF417 ASP component.

---

711) SMSchema suite for Delphi/CBuilder 1.20
SMSchema suite is the components for data modeling, flowchart and block/scheme engineering: - TSchemaDesignArea: visual design pane to draw the model - TSQLBuilderDialog: Visual Query Builder to construct the SQL-statement Custom engines for databases allow to use any data source (BDE, ADO, dbExpress, memory etc) SMSchema is a native VCL engine with multilanguage support.

---

712) Text Capture Component - GetWord 3.3
GetWord is a professional library for capturing text on screen. It can help integrate the function of text capturing into your software product easily.

---

713) WSQ image library (for fingerprints) 2.0
Reads and converts WSQ (FBI's Wavelet Scalar Quantization) and 31 other formats. Supports: WSQ, BMP, TIFF, PNG, JPEG, RGB, TGA, GIF, CEL, PSD, IFF, etc. WSQ chosen by FBI as the fingerprint image compression standard as superior to other formats.

---
714) KUploadplusAJAXdemo.zip 1.0
KFileUploadPlusProgressBar includes Ajax based progress bar. It displays various status information about the current upload, just like pure HTML progress bar but instead of popup window it uses an inline progress bar with the AJAX technology.

---

715) ZipForge.NET 1.0
Fast .NET ZIP zip component. 100% Managed code, written in C#. Personal Edition is free for personal usage. Key features: 100% PKZIP 2.x compatible; Transaction system; Streaming support; Many demos in C#, VB.NET and Delphi.

---
716) HXTT Excel 1.0.003
Pure Java Type 4 MS Excel JDBC(1.2, 2.0, 3.0) driver packages for Microsoft Excel version from 95, 97, 98, 2000, 2002, to 2004, supports transaction, embedded access, remote access, memory-only database, compressed database, and url database.

---
717) ChainBuilder ESB 1.1
ChainBuilder ESB is Java Business Integration (JBI) compliant open source solution for use in Service Oriented Architecture (SOA) environments. ChainBuilder ESB creates standards-based components though drag and drop graphical user interfaces.

---
718) DotNetRemotingPlusLib 1.0.3
DotNetRemoting SDK for .NET allows to build Bidirectional network applications.Major features Bidirectional, Firewall transparency, Http, tpc, udp, GPRS. On mobile devices it suppors GPRS based connection, Wi-Fi, bluetooth

---
719) SWF SlideShow Scout 1.00
Bytescout SWF SlideShow Scout is an ActiveX (with .NET support) library for royalty-free SWF flash slideshow movies generation from images (BMP, JPG, PNG, TIFF, GIF) and EMF metafiles (.EMF, WMF) in your desktop application or web-based applications

---
720) POP3 Email ActiveX (OCX) 1.0
Email ActiveX 1.0 is an OCX control for software developer that allows sending e-mail messages directly from an application using POP3 and SMTP.

---
721) Habanero Pro v1.1
Habanero is an object-relational mapping (ORM) architecture for .Net that maps object-oriented code to relational databases. It persists data to and from the database and generates user interfaces to edit the object's properties.

---
722) MailBee SSL/SMIME 5.4
MailBee SSL/SMIME component is a plugin which enables MailBee Objects (SMTP, POP3 and IMAP4) to communicate to mail servers over secure connections and process S/MIME mails. Supports client and server certificates, custom stores, STARTTLS mode, etc

---
723) WebExtenders 1.0.0.0
WebExtenders provide design and runtime time support for programming against javascript functions such as Alert, Confirm, Status and DefaultStatus in ASP.NET pages from within Microsoft Visual Studio.

---
724) hbTapi Components 1.7.2
hbTapi Components is a collection of easy to use Delphi VCL components allowing object-based access to Microsoft's Telephony API (TAPI). It supports multiple phones, lines, addresses and calls.

---
725) BarcodeNET 5
BarcodeNET is total solution for printing barcode in .NET Platform. Full managed code, provide VB.NET and C# developer a rapid barcode developing environment.

---

726) ASP Printer COM 2.1
Print your reports, Text data / files, RTF data / files, PDF files and HTML files from any programming language including VB, VB.NET, ASP, ASP.NET, C#.NET, VC++.NET, HTML, VB Script, Java Script, MS Word, MS Excel, MS Access, VBA and MS Office, etc.

---
727) VeriLook Standard SDK Trial 3.0
Webcam capable multiplatform face identification SDK can be used with most cameras and webcams on Windows, Linux and Mac OS X. Includes programming samples in C, C++, C#, Visual Basic 6 and VBA. The trial requires constant internet connection.

---
728) CDBFAPI.DLL 1.20
Powerful library for working with DBF files. The library does not require any ADO/BDE/ODBC or other drivers, which allows for much easier configuration and a great deal of confidence that your program will run properly on most Windows platforms.

---
729) HS X.25 (with RFC1613 XOT) C Source Library 1.3.0
HS X.25 is a software library in C (supplied with full source code) which implements ITU-T recommendation X.25. Includes RFC1613 Cisco XOT module for X.25 over IP applications.

---
730) J2SSH Maverick 1.2.11
J2SSH Maverick is a lightweight professional SSH API for Java. The product is compatible for all versions of the Java Development Kit with support for SSH1, SSH2, SFTP and SCP. The product requires no external dependencies.

---
731) Reactor Robot 3.0.0.0
Reactor Robot automates the delivery of license files to your customers for Eziriz .NET Reactor protected applications, removing administration effort and processing errors, providing quick delivery and an improved customer purchase experience.

---
732) Barcode-Writer.NET 1.2.0.0
Barcode-Writer.NET component is designed to provide developers with an easy-to-use tool for creating Barcodes from their WinForm and ASP.NET applications.

---
733) Barcode Components 1.0.0
Easily create professional quality bar codes. Barcodes allow you to quickly and easily add barcodes to either your Windows Forms or Web Forms applications including full design time development support.

---

734) Barcode Professional for .NET Compact Framework 2.0
Barcode for .NET Compact Framework. Linear/2D Symbologies. Visual Studio support. Pocket PC, Smartphone, Windows CE.NET and Windows Mobile support. Save barcode images in image files and in stream objects. BMP, GIF, PNG and JPEG/JPG. Data Binding

---
735) Eltima Virtual Serial Port Driver 6.0
Eltima Virtual Serial Port Driver creates any number of virtual serial ports in your system and connects them into pairs via virtual null modem cable. You can create as many virtual serial ports in your system as possible to fit your needs.

---
736) GdImageBox ActiveX - Image Viewer OCX 1.0
GdImageBox ActiveX is an Image Viewer OCX Control for developers who would like to support popular graphics image formats like PNG, BMP, JPEG, TIFF, EMF, WMF, GIF, PNG, PNM, PCX DIB, JFIF, EXIF and others...

---
737) VoIP SIP SDK for .NET and ActiveX 1.3
VoIP SIP SDK - A powerful and highly versatile VoIP SDK. Our SIP SDK provides a powerful and highly versatile solution to add quickly SIP (Session Initiation Protocol) based dial and receive phone calls features in your software applications.

---
738) Source Code Scanners for Delphi 2006 4.0 Std
Library of visual components for C++ Builder and Delphi intended for creating analyzers and parsers of source codes. It includes components of the lexical analyzers: C++, Object Pascal (Delphi), PHP, HTML, CSS1 and the C++ preprocessor.

---
739) ThemeWizard 2.03
ThemeWizard is a library of components which allows to change visual appearance and behavior of your application without source code modification.

---
740) PTracer 2.4
PTracer is a ActiveX Library for raster to vector conversion in automatic mode

---
741) SocketWrench Standard Edition 4.5
The SocketWrench Standard Edition consists of a library and ActiveX control which uses the Windows Sockets API to provide basic TCP/IP networking functionality to your application. Support for standard client and server connections is included.

---

742) SMMsg suite for Delphi/C++Builder 1.23
Read/Extract the information from any msg-file created in MS Outlook. You may read the message with all mail information (subject, body, recipients, attachments etc), contact, note, task, appointment, journal, post item

---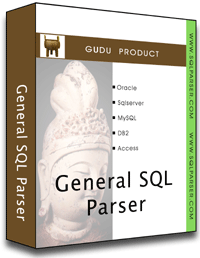 743) General SQL Parser .NET version 1.6.5
General SQL Parser is developed to help people who want to check syntax of SQL statements, pretty print out SQL statements, and parse SQL statements into parse tree in their program.

---

744) Report Sharp-Shooter Express 2.1
Report Sharp-Shooter Express is a free reporting tool for .NET with vast capabilities for designing reports in WinForms. Developers can create both bound and unbound reports, with an unlimited number of master-detail relations, columns, etc.

---
745) PractiX Suite 2.3
Create class leading interactive visual interfaces for your .net applications. PractiX - Component suite for .Net contains PractiX Schedule control for .NET and PractiX StyleCannon for .NET

---
746) dbExpress driver for SQL Server 4.20
dbExpress driver for MS SQL Server (DbxSda) provides access to MS SQL Server database. It works using high performance Microsoft OLE DB technologies. DbxSda supports MS SQL Server 2005, SQL Server 2000 and SQL Server 7.

---
747) Stacked Horizontal Bar Graph - Std License Software 1.0
Web Enabled solution for creating Stacked Horizontal Charts Graphs. Web Authors and Developers can

---
748) Aspose.AdHoc 1.4
Aspose.AdHoc is a ASP.Net component that enables developers to qickly and easily add ad hoc capabilities to ASP.Net application; The ad hoc component can be used for a variety of task, ranging from ad hoc reports to quick and easy search screens.

---
749) VISOCO dbExpress driver for Sybase ASE (Win32 and Linux) 2.3
VISOCO dbExpress driver for Sybase ASE is a dbExpress driver for Borland Delphi, Kylix, C++ Builder.

---
750) ADEX Connect 1.0
ADEX Connect is a COM component for VB / ASP

---


Browse Pages: [1] [2] [3] [4] [5] [6] [7] [8] [9] [10] [11] [12] [13] [14] 15 [16] [17] [18] [19] [20] [21] [22] [23] [24] [25] [26]