Components & Libraries - Software Development Programs from 51 to 100 listed after downloads number (from 1298 category titles)
Order programs after downloads or name or date (currently are listed after popularity)


51) TVideoGrabber 7.4 build 173
TVideoGrabber is a video capture component and media player component. Features include AVI and ASF recording, frame capture, network streaming, Print to DV, motion detection, videos from bitmaps, reencoding, text/graphic overlay, screen recording...

---
52) Image Converter DLL 1.2
Image type conversion, resizing and thumbnail image creation. Supports BMP,JPG, GIF, TIFF and PNG. Needs no installation and no registration in the system registry.

---
53) The Live Auction / Reverse Auction 1.2
The Real-time B2B Auction Software which is the most effective negotiation tool; secure, transparent, efficient & fast to operate B2B e-commerce systems.

---
54) Chilkat SMTP Visual C++ Library 4.4.4
Email Visual C++ Library for SMTP / POP3 with S/MIME for signed and encrypted mail, attachments, HTML, Auto-Zip and Unzip attachments, XML import and export, SMTP authorization, Outlook integration, distribution lists, internationalized, mail-merge

---

55) Windows Std Serial Comm Lib for FoxPro 5.0
Visual FoxPro RS232/R485/RS422 serial communications library. Control multiple ports simultaneously. Includes line status/control, modem control,ASCII/XMODEM/YMODEM, virtual ports (USB to serial,Bluetooth serial, hardware/software flow control.

---
56) JGraph 5.7.4.5
JGraph is the leading Open Source Java Graph Visualization Library. It follows Swing design patterns to provide an API familiar to Swing programmers and functionality that provides a range of features to implement workflows, networks, flowcharts...

---
57) PDF417 2D Barcode DLL / Library by Wolf Software 1.5
2D Barcode PDF417 DLL / Library creates the 2 D code PDF417. Price includes royalty-free redistribution.

---
58) GetDiskSerial.DLL 3.0.0
The GetDiskSerial.DLL is a standard 32-bit DLL file.You can use it to read the serial number of hard disk easily.

---
59) Flex/Flash components, RIA - FlexMonster 1
Flexmonster provides Flex/Flash rich internet application(RIA) development services. We are specializing in Rich UI extranets, dashboards and music/video streaming solutions and developing Flex/Flash components (like Pivot table, LiveArt).

---
60) wodTelnetDLX 2.4.2
wodTelnetDLX a telnet client component ready to connect to terminal based clients,most commonly to UNIX telnet daemon. It also supports secured communication (through encryption) using well known SSH (SS1&SSH2) and SSL/TLS

---
61) Aurigma Graphics Mill for .NET 3.5
Graphics Mill for .NET is image processing .NET component, with rich imaging features, and powerful visual Windows and Web controls (AJAX-based). Supports multiple file formats, different imaging operations, color management, and many other features.

---
62) VintaSoftTwain.NET Library 5.0
Control a scanner or camera from your .NET application. VintaSoftTwain.NET Library allows to control the image acquisition process, use automatic documents feeder, save acquired images to disk or into SQL database, upload them to Web or FTP servers.

---
63) Java Calendar Component 2.0
Perfect Java Swing calendar (also known as date picker) component, ready to use in your Swing applications featuring: simple and documented interface, easy to extend with other features, skins support, combo box, cell renderers

---
64) pb2xls 1.6
PowerBuilder library (component) for export to Excel format any data with cell's formatting (color, font, data types, etc.). You can add multiple worksheets into a workbook. Component's source code can be easily integrated into your PB application.

---
65) AS POWER WIN32 DLL 2.1
Now you can get full control, full power control for your applications.

---
66) RSP OGG Vorbis Player .Net 1.0.0
.Net framework library to play OGG Vorbis media files , the decoding engine is loaded dinamically in the process , the processor time required to decode the OGG Vorbis is less thanĀ  MP3 files, the decoder quality is very good or better than MP3 files

---
67) Indentix NTP Component 1.0
The NTP component implements a standard NTP client as specified in RFC 1305/RFC 2030 and supports both the synchronous and asynchronous programming.

---
68) Karamasoft UltimateMenu - ASP.NET menu control to build advanced DHTML menus. 3.0
ASP.NET menu control to build advanced DHTML menus.

---
69) TSampleDisplay3D 1.1
Delphi component for use in Win32 (9x/ME/2K/XP) software. It's purpose is to provide the most powerful and efficient, 3D sample functions like displaying the sample in 3D with configureable colors, making a selection, zooming, quick-play from click

---
70) Java Barcode Reader 1.0
Barcode Reader for Java, a library to read barcode, supports Linear (1D), PDF417 (2D), Data Matrix.

---
71) MarshallSoft DUN Dialer for Visual Basic 2.1
MarshallSoft Dialup Networking (DUN) Component for Visual Basic. Version 2.1, 6/13/2002. Invoke 32-bit Windows Dialup Networking (DUN) from your application code to dial up any installed Internet Service Provider (ISP).

---
72) SMProLib 2.0
SMProLib is a Java library that provides a Java interface for working with SMS and EMS. SMProLib enables the sending and receiving of messages using a mobile phone connected to the computer via a data cable. SMProLib supports several connected phones

---
73) GPS.NET User Controls Plug-In 1.1.3
Take your GPS applications to the next level with this high-performance plug-in for GPS.NET! These crisp, accurate user controls make your GPS application easy to read. Add a compass, altimeter, real-time GPS satellite tracker, signal bar and more!

---
74) Research Lab Speech Engines Suite 1.0
Research Lab Speech Engines 2005 Suite Includes Four Powerful Speech Engines: A-Speaker Verification Engine SDK, B- Speech Recognition Engine SDK, C- Voice Insert SAPI Speech Recognition SDK, D- Text To Wave SAPI Speech Synthesis SDK.

---
75) CaptchaSolver.com API 1.0
CaptchaSolver.com automated CAPTCHA solver web service API

---
76) QuickHash Library 3.0
Fast, highly optimized implementation of hash, checksum, HMAC algorithms: MD2,MD4,MD5,SHA-1,SHA-2(256,384,512),RIPEMD(128,160,256,320),PANAMA,TIGER,CRC-32,CRC-16,CRC-CCITT,ADLER32. Allows calculations for files, memory blocks, strings,streaming data.

---
77) FlyGrid.Net 1.5.3.22
FlyGrid.Net is a fast, lightweight and highly customizable .Net DataGrid/Tree control which completely manages the data, offering outstanding performance and flexibility to display and manage tabular, nested and hierarchical data.

---
78) Video Camera ActiveX (OCX) 1.0
Video Camera ActiveX 1.0 is an OCX control for software developer. This ActiveX can use any video camera with in your programs, fast and easy.

---
79) BrainCom 1.2
BrainCom is an artificial neural network. Utilizing backpropagation algorithm It can be used in almost all research fields such as nonlinear regression, forecasting, curve fit, pattern recognition, classification, decision making.

---
80) Garmin Phase Output Plug-In for GPS.NET 1.1.3
The Garmin Phase Output protocol gives software developers the ability to upload and download data from Garmin devices. The Garmin Phase Output plug-in for GPS.NET makes working with Garmin devices easy!

---
81) SentiSight algorithm demo (for Windows) 2.0
Object recognition technology demo applications for Microsoft Windows. Webcams, surveillance cameras, still image and video files supported. Tolerant to object scale, rotation, pose etc. Video stream processing suitable for real-time applications.

---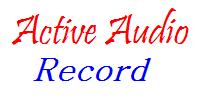 82) Active Audio Record Component 2.0.2010.422
Active Audio Record component directly record audio to wav, mp3, wma, ogg, vox, au and aiff format on the fly without temporary files created. Support multiple sound cards and mixer lines Support WMA speech codec and loseless codec

---
83) EasyMap VCL 2.2
EasyMap VCL is a Delphi/C++Builder components set for creating your own GIS-related solutions without MapInfo, MapX, MapObjects, WinGIS etc.

---
84) WiFi-Manager 5.0
WiFi-Manager is a developer tool that allows you to manage wireless networks and settings in Windows XP SP2 and Vista using one set of API functions.

---
85) FlashPlayerControl 2.1
Load movies directly from memory. Protect movies. Create Flash-enabled applications which are ready to work even if the Flash Player ActiveX is not installed! Transparency is fully supported! Ability to play Flash Video (FLV) directly from memory.

---
86) Serial Line FileXfer .Net Control 2.0
XModem/YModem/ZModem/Kermit .Net Control

---
87) VeCAD DLL/OCX 6.0
VeCAD is a 3D vector graphics library. It serves as a foundation for your own customized drawing applications (CAD/GIS). The library is furnished in two discreet formats; as a run-time Windows 32 bit DLL; and, as an OCX. Both are included.

---
88) Hierarchical Data Control Library 2.0
Windows Forms .NET control library that allows displaying and updating hierarchical data using a tree-grid, based on indent levels

---
89) Client/Server Comm Lib for C/C++ 4.0
Client/Server C++ component library for TCP/IP winsock sockets network communication. Allows multiple servers and clients to run simultaneously over a TCP network such as the Internet or intranet (LAN). Works with C++,C#.NET, MFC and C++ Builder.

---
90) Packet Sniffer SDK for Windows (Static library for
Packet Sniffer SDK (PSSDK) is the most powerful component suite for network packet capture in Windows OS family environment. The main features of the Packet Sniffer SDK library are: Any pre-installed packet drivers are not required; Packet Sniffer SDK works fine on Gigabit networks; Packet Sniffer SDK supports all modern development environments for Windows; Packet Sniffer SDK (all its editions: ActiveX, VCL, DLL, and static libraries) is compiled from the same well-optimized C code.

---
91) VeriFinger WinCE SDK 4.1
VeriFinger SDK for Windows CE is intended for biometric developers, who design fingerprint identification software for compact devices. SDK supports MS Embedded Visual C++.

---
92) MistyGrid 1.0
MistyGrid is a java grid based on swing JTable. It can replace tJTable and a number of features are added without any coding. These include column manipulations, cell renderers and cell editors.

---
93) Shorty 1.6.1
EZVideoSplicer is an easy to use media file editor. It allows you to encode AVI or WMV files, merge several media files together, split media into several different files, and create animations from still images.

---
94) SmartPlugin Engine for Delphi v2.2
SmartPlugin Engine is a component for Delphi (5 thru 7) Developers to create modular applications (with plugins loaded on-demand)..

---
95) QRCode Font 2.0
MW6 QRCode Fontware makes QRCode barcode creation extremely easy for your Windows application, your appication can print QRCode barcode using font. Win32 DLL encoder and .Net Class Library encoder are available.

---
96) Siberix PDF Library 5.0
Siberix PDF Library is a pure C# component for .NET designed to create industry standard PDF files. It provides a variety of methods to format text, create complex layouts, draw geometric figures and paths, insert images and other objects.

---
97) 2D / 3D CAD Import .NET 1.5
CAD Import .NET is an easy-to-use API for reading AutoCAD DXF in C#, VB.NET and other .NET applications. It is completely programmed in C#. Demos: Viewer, Import, Add Entities, ViewerControl.

---
98) MegaPipe .Net Compact Framework Control 2.0
MegaPipe .Net Compact Framework Class Library is a reliable and powerful 100% managed code component for handling serial communication and file-transfer (XModem Checksum, XModem CRC, XModem 1K, YModem, YModem-G, ZModem and Kermit).

---
99) Swiftchart: chart, graph java applet v1_60
Chart java applet software to generate dynamic charts and graphs - bar, line, pie, stacked and grouped charts in 2D and 3D with a wide range of parameters and chart types.

---
100) MetaLib 4.8
The MetaLib SDK includes functions for reading, writing, editing, inserting, sorting and deleting MetaStockTM price data. It is perfect for software developers wanting to create powerful add-on modules for MetaStockTM users.

---


Browse Pages: [1] 2 [3] [4] [5] [6] [7] [8] [9] [10] [11] [12] [13] [14] [15] [16] [17] [18] [19] [20] [21] [22] [23] [24] [25] [26]