Top 2751-2800 System Utilities Programs (from 10947 category titles)
Order programs after downloads or name (currently are listed after downloads)


2751) Lannouncement 2.0f
Taro Software's Lannouncement bulletin board system (BBS) lets you post emergency must-read messages that automatically appear to the LAN user on login or pops-up no matter what application they are in! Provides BBS threaded discussions.

---
2752) Password Crypt for PC 2005
InstallAware lets you create Windows Installer setups the traditional, script-driven way. Author a branching, conditional script and InstallAware magically converts it to a logo-compliant Windows Installer database, with web deployment capabilities.

---
2753) ExtractNow 2.95
Extract multiple compressed files with ease.

---
2754) Synchronize It! 3.3
Powerful folders and archives synchronization tool. Built-in support for ZIP archives and FTP. Can be used as backup tool, for folder comparison, for CDRW verification, etc. Produces html reports and printout of folder comparison result.

---
2755) Disk Chief v.1.6
Disk Chief - is a convenient file manager.

---
2756) Task-O-Matic 5.0
Task-O-Matic is a comprehensive task list manager/organizer that helps you to quickly organize all of your business or personal notes and to do lists. The software uses a fully skinned graphically rich interface with a choice of skins.

---
2757) Super Utilities Standard Version 7.73
Super Utilities is a collection of tools to fix, speed up, maintain and Ptotect your PC! You can get your system running at peak performance levels in few minutes with it.

---
2758) Resource Tracker 1.0
A powerful utility to manage and monitor your Windows 95/98/ME system. It provides functionality currently only available with the Windows NT/2000 Task Manager. You can view resources (e.g. RAM, CPU usage, etc.) and close processes currently running.

---
2759) Orneta Tester for Smartphone 2002 1.0.8
Orneta Tester is a system tool for testing vibration, display, keypad, etc. of your Windows Mobile based Smartphone. It allows you display device specific information. Other functions are useful, like "Soft reset", "Power off" and "Keep backlight ON"

---
2760) Cookie Editor 1.9.1
Cookie Editor is an application that helps you to manage cookies set by the browser. Cookie Editor allows you to control your privacy by allowing to see, edit, delete or block any unwanted cookies. Internet Explorer, Firefox, Mozilla and Netscape.

---
2761) WinASO EasyTweak 2.00
WinASO EasyTweak is one of stronger and more powerful computer system optimization tools.

---
2762) Active Cleaner 1.1
Active Cleaner is all-in-one tool that can erase traces of your online (browser history, cookies, cache) and offline activity, clean your hard drive of junk files, and protect your computer from spyware and internet worms.

---
2763) Text Search Tiffs textsearcht.exe
Text Search Tiffs is a Utility that batch processes tiff images into text searchable tiff images for use with Microsoft's Document Imaging. The text can be searched using Document Imaging and the Search engine that comes with Windows.

---
2764) Encryption Workshop 3.2 Build 060220
Currently nine strong symmetrical block ciphers are implemented: BLOWFISH, GOST, RC 4, DES, Skipjack, TWOFISH, TEA and XOR. Any type of file can be encrypted/decrypted, not only ZIP files.

---
2765) Easy Password Store (Password Manager) 1.2
Easy Password Store - The easy way to secure your passwords. Uses blowfish encryption to secure and manage your passwords, account numbers, pin numbers and other private information.

---

2766) Registrar Registry Manager 5.55
Registrar Registry Manager is a complete registry management solution with a wealth of powerful features. It is intended as a complete and safe solution for administrators and power users for maintaining the Windows registry.

---
2767) Monitor and Free RAM 1.1
Software to monitor and free unused RAM. RAM Optimizer speeds up your computer system and helps prevent crashes by freeing unused RAM.

---
2768) MerX .NETwork Scanner 2.1.0
Search for ftp and smb shares

---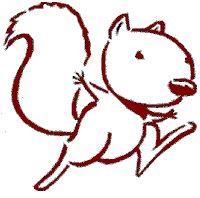 2769) Printer Squirrel 2.32
Printer Squirrel is an application that monitors print jobs being sent to printers. It records details such as the user who sent the job,job title, printing parameters and the number of pages printed for each print job, and then assigns a charge.

---
2770) NXPowerLite 2.5
NXPowerLite can reduce the size of your PowerPoint files by as much as 98%. It's fully customizable, allowing you to balance compression and quality. This free, fully functional trial version will compress up to 10 presentations.

---
2771) System Protector 1.9
Some of the program options are:Customize your Control-PanelCustomize Display PropertiesHide/customize Network settingsCustomize Start MenuHide all drives in Control Panel (A:, C:, D:)Customize your Video AdapterCustomize your Active DesctopChange

---
2772) MediaChecker 2.02
This utility program will help you check all your media (fixed or removable like diskettes, zip, magneto-optical disks, or CD-R,...) and ensure that all your precious data that you store on them are safe and can be accessed successfully

---
2773) User Manager Pro 6.02.050712
Reporting & management of security on servers/workstations. Allows system administrators to report on and make global changes to local user credentials, groups, rights, registry settings, and more across an entire network in a single operation.

---
2774) Lattice.Portal 1.0
Lattice.Portal is a re-designed IBuySpy Portal using strong OO techniques with the help of Lattice.DataMapper persistence framework. It was developed to demonstrate the power and simplicity of the Lattice.DataMapper persistence framework.

---
2775) Zipfusion 4.0
A versatile zip self-extractor suitable for distributing files or programs. It can be used with any zip tools that create type 0/8 (stored/deflated) zip files e.g. WinZip (tm). End-user dialogs can be easily translated into other languages.

---
2776) Auto Macro Recorder 4.3
A useful macro recorder for you to record what you operate and create a replayable script. Very easy to use! Just Record -- Save -- Replay 3 steps.Do not need you have any program experiences.

---
2777) Frobisher Condensed Fonts TT 1.31C
Rubicon Frobishe Condensed Fonts v1.31c. Standard Truetype format. Like Frutiger, sans serif font, accurate and well hinted. Matching font metrics, full char set, euro symbol, kerning pairs. For laser, inkjet, typesetter to 3500 dpi. Shareware, $12.

---
2778) EngCalc(Pulp and Paper) - Palm Calculator 1.2
Momentous Pulp and Paper Calculator. FREE !! MxCalc(worth $4.99, embedded in the program) Unit Coverter.Scientific Evaluator.Bond's Correlation - WaterVapor Pressure in Paper and more..

---
2779) KeySim 1.0
Key Sim simulates keystrokes. It is used to automize programs which do not have command line options.

---

2780) Kernel for NTFS - Data Recovery Software 4.03
Kernel for NTFS recovers data from deleted, formatted, damaged, or corrupted partitions where NTFS based operating systems, such as Windows 2000, Windows XP, Windows 2003 are installed on the hard drive.

---
2781) ZipNow 2.0
Automatically zip and unzip files by simply clicking a button with ZipNow! Create zip "script" files which can be run over and over again.

---
2782) System Cleaner 5.90
Fix your PC's problems, and help prevent them from recurring with System Cleaner's suite of maintenance tools. System Cleaner restores your PC's performance, frees up wasted disk space, prevents registry corruption and protects your online privacy.

---
2783) TotalPasswordRecovery 2.3
Total Password Recovery is an application that will recover any password of exist Account on local machine under system windows NT, XP, 2000, 2003 Server, Vista

---
2784) Okoker Data Recovery 7.4.27.1121
Okoker Data Recovery can help you to recover all your deleted and lost data. You can use the software for: missing or lost partition recovery, deleted partition recovery, deleted file recovery.

---
2785) Windows Vista Data Recovery 3.0.1.5
Windows hard disk partition recovery software can retrieve damaged data from corrupted hard drive like ATA, SATA, EIDE, IDE and SCSI. Laptop storage media file retrieval utility can recover lost system files such as NTLDR, bootmgr and BCDEdit.exe.

---
2786) Data Recovery 4 Mac OSX 2007.21011024
Data Recovery 4 Mac OSX can back up, duplicate, recover files, and format many types of flash media that malfunction due to system or battery failure, format or deletion or corruption caused by hardware or software.

---
2787) Audio Visualizer 1
Audio Visualizer: Ultra Quick Audio Visual File Explorer An ultra quick (very much quicker than Quick View Plus) Audio Visual File Explorer. Very quickly and with a single mouse click explores hundreds of (audio) sound, image and textual files.

---
2788) Backup Deluxe 2005 SE 1.2
Backup Deluxe 2005 is a choice of backup types and state-of-the-art encryption algorithms to protect your vulnerable data against inadvertent loss or intrusion. Its automated backup and recovery is the easiest solution for your system reinforcement.

---
2789) SUPERFileRecover 1.0.1050
SUPERFileRecover recovers deleted Files, Documents, Spreadsheets, Pictures, Movies and more! Preview text documents and pictures to find the specific file you may have deleted. Search most drives in under 1 minute. Uses read-only scanning.

---
2790) Parallaxis Magic Phone 1.0
Use this powerful utility to convert alpha-numeric phone numbers to numeric format and to make your phone number easy to remember. Registered users will have a chance to win Nokia 7210 contest.

---
2791) Printer monitor system 3.02
SKS Printer Monitor System(PMS) is a share-software used to Monitor your Printers and Manage your Intranet . It includes two Parts:One for Printer Monitor.The other for Management.

---
2792) IconDeveloper 1.3
IconDeveloper is a program that makes it a snap to create your own icons for Windows. With just a few clicks, any image you find on the Internet or create in a paint program can be turned into an icon.

---

2793) BlindWrite Suite 5.2.24
The best money saving backup software on the market. With BlindWrite, you can preserve the quality of your media by making a backup copy or storing it on your harddrive, protecting your originals from damage or loss. Compatible with most media.

---
2794) MacNames 1.1m
Convert Mac filenames to Windows, repair invalid characters, add file extensions automatically to allow PCs to read and work on documents served by Macvolumes. Application or service for mass translation of forbidden names to valid Win conventions.

---
2795) OptimizeXP Hardware Edition 1.0
Optimize and tweak your Windows XP Hardware settings to optimize your Windows XP environment. OptimizeXP comes with over 20 tweaks and optimizations.

---

2796) Process Tamer 2.03.01
Process Tamer is a tiny (100k) and efficient utility for Microsoft Windows XP/2K/NT that runs in your system tray. When it sees a process that is overloading your cpu, it reduces its priority until its cpu usage returns to normal.

---
2797) Dir QuickView 1.61
An accurate and easy to use utility to perform disk usage analysis,directory comparison and synchronization and more,with colored html output and integration with Context-Menu.

---
2798) pcGuardIT Client Edition 1.0.2206.39118
pcGuardIT will give you possibility to monitor the heath status of important Windows Servers and Clients. The new pcGuardIT Manager allows easy configuration of the monitoring application, which is running "invisible" as a Windows Service.

---

2799) SMB File Sniffer 1.0.0.1
SMB File Sniffer is a powerful network security utility for logging SMB files operations and capturing file bodies, transmitted within a LAN.

---
2800) ScanNet 2.0
This program is designed to search files in a LAN of Windows NT/2000/XP/2003. The program will help load files found into the user's computer quickly or look them through from the Network. A possibility to resume download of files is provided.

---


Browse Pages: [1] [2] [3] [4] [5] [6] [7] [8] [9] [10] [11] [12] [13] [14] [15] [16] [17] [18] [19] [20] [21] [22] [23] [24] [25] [26] [27] [28] [29] [30] [31] [32] [33] [34] [35] [36] [37] [38] [39] [40] [41] [42] [43] [44] [45] [46] [47] [48] [49] [50] [51] [52] [53] [54] [55] 56 [57] [58] [59] [60] [61] [62] [63] [64] [65] [66] [67] [68] [69] [70] [71] [72] [73] [74] [75] [76] [77] [78] [79] [80] [81] [82] [83] [84] [85] [86] [87] [88] [89] [90] [91] [92] [93] [94] [95] [96] [97] [98] [99] [100] [101] [102] [103] [104] [105] [106] [107] [108] [109] [110] [111] [112] [113] [114] [115] [116] [117] [118] [119] [120] [121] [122] [123] [124] [125] [126] [127] [128] [129] [130] [131] [132] [133] [134] [135] [136] [137] [138] [139] [140] [141] [142] [143] [144] [145] [146] [147] [148] [149] [150] [151] [152] [153] [154] [155] [156] [157] [158] [159] [160] [161] [162] [163] [164] [165] [166] [167] [168] [169] [170] [171] [172] [173] [174] [175] [176] [177] [178] [179] [180] [181] [182] [183] [184] [185] [186] [187] [188] [189] [190] [191] [192] [193] [194] [195] [196] [197] [198] [199] [200] [201] [202] [203] [204] [205] [206] [207] [208] [209] [210] [211] [212] [213] [214] [215] [216] [217] [218] [219]