Utilities - System Utilities Programs from 1901 to 1950 listed after downloads number (from 2804 category titles)
Order programs after downloads or name or date (currently are listed after popularity)


1901) ICE ECC 2.2.1
ICE ECC is a file verification and repair tool. ICE ECC allows you to protect your important files and sensitive data against digital corruption using Reed-Solomon codes.

---
1902) Iconomizer 2.52
This easy to use application enables quick access to your favorite programs from the system tray. In addition to program files, you can add documents, folders, videos, images, websites and all other file types into your list.

---
1903) XNote Stopwatch 1.50
Desktop digital stopwatch/countdown timer utility. The program is very flexible and features count-up/down modes, alarm, re-sizable colorful display, 'always on top' mode, system-wide hotkeys, split/lap time feature, different time formats, etc.

---
1904) EugeneShutdown 1.00
EugeneShutdown is a system utility for Windows 9x/ME/NT/2000/XP operating systems that allows to automatically shutdown, power off, reboot or log off current user at a specific time on your local computer and initiate shutdown of remote computer.

---

1905) Secret Explorer 6.6.1471
This system inspection tool is designed to browse and edit hidden data stored in undocumented Windows Protected Storage. Find IE form autocomplete data, passwords to protected web sites, account and identity passwords, internet passwords, and more.

---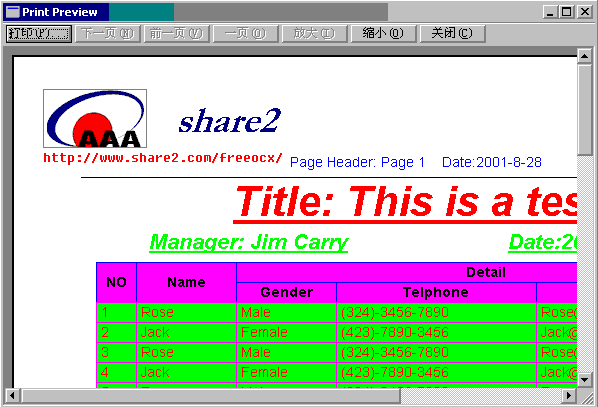 1906) Print Preview ActiveX Control 1.40
Print Preview ActiveX is a small, fast, easy to use and very reliable. It's for developers of VC, VB, VFP, Delphi, C++ Builder, and so on. It can print and preview table, report, grid. It is consists of more than 6000 lines of MFC code.

---
1907) Visi Font Pro 3.0
Visi Font Pro is the popular Windows Font Manager.

---
1908) HeldUp 1.0
HeldUp keeps any application window in full view on the desktop. HeldUp is resource friendly because it's so small (70kb), and it's simple and easy to use. Just grab the icon from the system tray, drag and drop it on the window to hold up.

---
1909) LAN Spider 2.2.2
LAN Spider is a full-featured network file searching utility. Advanced options help you pinpoint the exact patterns of the wanted file. Multitask design provides the fastest search speed ever. You can export search results into various 4 formats.

---
1910) G-Lock Temp Cleaner 2.0
G-Lock Temp Cleaner fixes and prevents errors in Windows 9x/NT/2000/ME by finding and cleaning (removing) error-producing and space-wasting garbage files. This utility is designed to remove unwanted files from your PC and reclaim lost space.

---
1911) Sitekeeper 3.5
Sitekeeper makes the essentials of systems management quick, affordable, and as easy as clicking your mouse. Staying on top of patches and software licenses are vital to keeping your site safe, legal and in compliance

---
1912) Evidence Killer 2005 1.0
Evidence Killer 2005 completely eliminates all hidden evidence of activites on your computer. Protect your privacy with Evidence Killer 2005 and completely eliminate sensitive data!

---
1913) Buzof 1.7
Buzof enables you to automatically answer, close or minimize virtually any window. Just drag the Buzof icon and drop it onto the button you would normally click to handle the annoying message or dialog box.

---
1914) Just'a Reminder 1.5.0
Just'a Reminder is a FREE appointment reminder utility that is designed to be unusual and attractive as well as extremely easy to use. Features: Reminders shown on PC startup, Freeform reminder display text, Pop-up timer with alarm, Full online help.

---
1915) Qotizer 1.1
Qotizer helps you automate your everyday repetitive tasks. It saves your actions in a a file so you can execute it later as many times you want. With the help of dozens of actions you can automate almost everything.

---
1916) VolumeTouch 1.1
A freeware replacement utility to replace the Windows speaker icon. Controls the master volume. Supports various keyboard and mouse shortcuts. Supports mute/unmute, access to andvanced controls, skins and more. Easy configuration.

---

1917) Scotts Windows Startup Program Manager 1.1
This free utility manages windows startup programs for you (you know, those annoying little things that start up automatically every time you boot). Easy to use GUI interface lets you add, remove, and edit startup entries. Freeware.

---
1918) Softboy.net On Screen Keyboard 1.913
Softboy.net On-screen-keyboard can be useful if you have mobility impairments, if you are using a tablet PC, or if your keyboard goes down. And it can works well on touch-screen. This a demo keyboard which includes the main keys on a normal keyboard.

---
1919) FixRegistryError 1.5
FixRegistryError is a utility to optimize your system registry by finding and removing errors and invalid entries.It provides a backup option that lets you restore the registry in case you run into problems.

---
1920) Repgen 2.25
Repgen generates the scripts required to setup and monitor an Oracle database Advanced Replication installation. The implementation of primary key, replication triggers and multiple conflict resolution methods is included. Free demo available.

---
1921) Keyboard Sounder 1.32
Play 3D sound effect when a keyboard button or mouse key is pressed.

---
1922) YL WinUtilities 5.2
WinUtilities all in one cleaners and optimizers suite is an award winning collection of tools to optimize and speedup your system performance.

---
1923) Recovery Toolbox for Flash 1.0.8
The utility repairs damaged files from affected media, using the FAT12/FAT16/FAT32 file system. It works with various files, including audio and video files, all types of documents. It is the easiest way to restore the data that is not accessible.

---
1924) SpeedItUp Free 4.97
SpeedItUp Free will speed up any computer system running Windows XP or Microsoft Windows Vista. It works by using New Hard-Disk optimization technology that allows your computer to read data in some cases up to 300% faster from your Hard Drive.

---
1925) Encryptafile 1.3
Encrypt and decrypt data or files, and digitally sign and verify signatures. Supports AES and other algorithms. Supports 256-bit and below keys. Supports ECB and CBC encryption modes. Offers the modern SHA-2 and Haval hash functions.

---

1926) Input Director v1.0.7 v1.0.7 BETA
Input Director is designed for those folks that have two (or more) Windows systems set up at home. Using Input Director, position the monitors of your systems side-by-side and then you can control them via one keyboard/mouse.

---
1927) SIGuardian 1.7.335
Save you data before HDD failure destroys it. SIGuardian uses S.M.A.R.T technology to accurately predict the date when a hard-drive is no longer safe to use. This tool is also capable of monitoring HDD temperature and alerting you over the network.

---
1928) Visual Log 1.10
Visual Log is an advanced windows 2000/2003/XP event logger and viewer, It real-time log the running programs, associated inputs, files and screenshots. It also can log a group of network computers and centralize the log data to a server

---
1929) FastPaste 1.30
FastPaste does save your time. Paste frequently used text, formatted text and images with custom hotkeys! Makes it easy to enter frequently used text blocks: signatures, e-mail addresses, Internet and IP addresses, logins or passwords, etc.

---
1930) ActiveTextBox 2.3
ActiveTextBox is a handy software utility that frees computer users of having to type the same information into dialog boxes over and over again. The program can insert text strings used before into dialog boxes automatically!

---
1931) System and Disk Cleaner 1.5
powerful tool for cleaning disks from information that clogs your system and reduces the performance of your computer

---
1932) Network File Sharing and Disk Sharing 6.0
DiskShare is an enterprise Class Windows NFS Serversoftware allows Windows NT/2000/2003/XP-Pro workstations and servers to perform as NFS servers, so you can share files and printers among UNIX workstations, PCs, or other NFS-based clients.

---
1933) Tail XP 1.3.0.1
Ever wanted to follow a log file, capture debug messages or monitor syslog? Then this product is for you! Featuring multiple types of monitors: file monitor, event log, syslog, OutputDebugString and coloring of lines based on regular expression.

---
1934) FreeFile 1.2
FreeFile will free a file by finding the process that holds the lock, and allow you to terminate it.

---
1935) FolderInfo 2.19
Disk usage analyzer. FolderInfo can be used as a tool for listing directories and contents and has some other useful functions.

---
1936) Shortcut Wizard 1.0
Shortcut Wizard provides quick access to system utilities, settings, folders and shortcuts that can at times be difficult or time consuming to locate.

---
1937) DeviceLock Me 1.42
DeviceLock Millennium Edition gives network administrators control over which users can access what removable devices (floppies, Magneto-Optical disks, CD-ROMs, ZIPs, etc.) on a local Windows 95/98/Me computer.

---
1938)
Hybrid 2.2.2
---
1939) TLBDOC 1.0
Creates a Windows Help File from a Type Library. Documents all OLE automation objects, properties, methods and events.

---
1940) WorshipCenter Pro 3.0.0
WorshipCenter Pro is a worship presentation software package specifically engineered for church services. Creating slides for song lyrics has never been easier!

---
1941) TimeWarp 3.0
The TimeWarp utility sets a PC clock from a time server using the Simple Network Time Protocol (SNTP). Using an internet connection, timing messages from an SNTP time server can be obtained automatically to set your computer clock to the exact time.

---
1942) SmartBoardXP 3.11
SmartBoardXP is a powerful clipboard extender. It captures everything that passes through the clipboard as you copy/paste in all your applications, stores your regularly used data, and can paste data back with a single click or two keystrokes!

---
1943) Junk-Out for Outlook 2002/2000 1.00.0018
Junk-Out is an add-in for Microsoft Outlook that uses statistical (Bayesian) techniques to filter out junk e-mail (i.e. SPAM) from incoming messages.

---
1944) Timezone Expert world time zone clock Gold Edtion 2.8.01
-Show multiple time zone clocks in Windows taskbar.-Time converter for time calculations across Timezones.-Calculate working time overlap for different time zones.-Query more than 250 countries and 3000 cities time zone information .

---
1945) Actual Window Guard 6.0
Actual Window Guard allows keeping all types of windows on the desktop in the size and position you prefer. By means of various rules, the tool helps to organize your workspace in many ways, therefore making your work more comfortable and efficient.

---
1946) IE Password 1.0
IE Password is a program to recover passwords for the Internet Explorer 5.x . Features: All passwords in web pages are recovering instantly (AutoComplete Password can recover!!!) Compatible with Window 98/ME/2000!!!

---
1947) DesktopPlus 2.6
Organize your desktop more effeciently and logically. Divide your desktop up into upto 9 'Virtual' desktops. Organize the programs you run, the shortcuts you use and the wallpaper, resolution and frequency of each desktop individually.

---
1948) Flobo Word Recovery 2.5
Recovers Microsoft Word (.doc) corrupted files. It provides recovery for text and image.

---
1949) NetSearch 1.2
NetSearch is a powerful utility designed to search local area networks (LAN) for all kinds of files. In contrast to standard Microsoft Windows© file search utility and other LAN scanning programs, NetSearch allows to view all hidden shares and search in them.

---
1950) Bodie's @xtractor 1.20
Bodie's @xtractor is a program with which you will be able to obtain from a text file, html file, cvs file, etc. (inside your pc), all the e-mail addresses sorted alphabetically that one of these file contain.

---


Browse Pages: [1] [2] [3] [4] [5] [6] [7] [8] [9] [10] [11] [12] [13] [14] [15] [16] [17] [18] [19] [20] [21] [22] [23] [24] [25] [26] [27] [28] [29] [30] [31] [32] [33] [34] [35] [36] [37] [38] 39 [40] [41] [42] [43] [44] [45] [46] [47] [48] [49] [50] [51] [52] [53] [54] [55] [56] [57]