Utilities - System Utilities Programs from 2751 to 2800 listed after downloads number (from 2804 category titles)
Order programs after downloads or name or date (currently are listed after popularity)


2751) Trituradora 1.0
"Trituradora" is a utility to delete data from your hard drive securely, overwriting the data multiple times to prevent any possibility of recovery.

---
2752) Word File Recovery 12.01.08
Professional MS Word File Recovery Software is advance word document recovery tool to fix & repair corrupt word documents. MS word file recovery software helps to repair corrupt word files which created under MS Word 95/97/2000/XP (2002) & 2003.

---

2753) Puran Defrag Free Edition 7.0
Puran Defrag is an easy to use defragmentation and optimization utility. It provides revolutionary PIOZR, Automatic Defragmentation, Boot Time Defragmentation, Low Priority Defrag and many more features... These all give your system a real boost.

---
2754) UpdateStar Kahuna 3.0
Optimize your Windows PC and keep it in shape with Kahuna. UpdateStar Kahuna is the optimizer for Windows to speed up, clean up and maintain your PC with ease.

---

2755) Sony Memory Stick Rescue Program 4.0.1.6
Memory card image restoration application software retrieves accidentally deleted text, data, folders and MS office documents including WordPad, Excel work sheet, power point presentation slides and access files from memory card storage device.

---
2756) Ezidoits All In One 4.1.2
PC maintenance and care has never been simpler or more fun. Let our talking animated characters provide you with Helpdesk (online assistance), PC Care packages, Backup and Restore, Security with Antivirus, Antispyware and Firewall.

---
2757) SecureUninstaller 2.0
SecureUninstaller - Completely removes any unwanted software from your PC, including applications that the standard Add/Remove feature cannot remove.

---

2758) Windows Address Book Converter 1.0
Outlook Express saves all contacts into .wab file. Windows Address Book Converter convert .wab file to .pst file of MS Outlook. Additionally, it can convert WAB to Excel file. Windows Address Book Converter supports every version of Windows.

---
2759) Active@ Boot Disk (Windows LiveCD) 5.0.5
Active@ Boot Disk is a complete and functioning computer operating system on CD/DVD/USB disk (LiveCD). Active@ Boot Disk comes with a collection of powerful utilities to data recovery, Windows password reset, disk imaging, data erasure, partitioning.

---

2760) MS SQL Recovery 4.7
MS SQL database recovery tool to comfortably repair MDF file & recover MS SQL database records from damaged SQL Server 2008/2005/2000. This MS SQL Recovery software can restore MS SQL database items into a script file or existing SQL Server database.

---
2761) Ezidoits Log 4.1.2
Ezidoits Log keeps track of everything that happens on your computer. This includes : reports on hardware, software and internet use, allowing better PC control. Logged information can be searched and displayed with simple to understand choices.

---
2762) Smart Brightness Controller 1.3
Smart Brightness Controller is the first dimmer for a PC. Dimmers(Controllers of the Brightness) are built into many devices such as Mobile Phones, MP3 players, etc. They help to save battery and eyes as well. Now it is available for PC too!

---
2763) Ezidoits PC Care 4.1.2
Ezidoits PC Care allows you to both monitor the "health" of your PC and to schedule routine housekeeping tasks. These activities let you ensure your PC runs efficiently, lasts longer and remains in most effective working order.

---
2764) Outlook OST 7.05.01
Kernel Recovery for OST is an effective and efficient solution to deal with OST file synchronization and inaccessibility issues.

---
2765) SystemAndSecurity has been providing quality software downloads (shareware, freeware, and commercial) 1.0.0
SystemAndSecurity has been providing quality software downloads (shareware, freeware, and commercial). We concentrate on listing software designed for Windows 98 and above with some few exceptions.

---
2766) Restore Deleted Documents 1.1
Restore deleted documents by using Data Restore Software. File Restore Software easily recover lost data from formatted partition. Software recovers deleted files from damaged partition which corrupt due to virus attack, partition table corruption.

---
2767) Data Recovery Mac 2.1
Advance data recovery Mac software run more effectively on corrupt, damage or format partitions of Mac hard drives to get back data instantly. Try data recovery Macintosh software to recover deleted files when it has been erased from Mac trash bin.

---

2768) Window Title Changer 1.0
The Window Title Changer Software is a Free Software Utility to change any software's title text. The Free Software download lists windows of running applications to select from. Changing Window Title by as entering new Title text and a button click.

---
2769) Cubecart Skins 1.0
Looking for skins, mods or cubecart services? SkinCubeCart.com has the ability and portfolio to prove quality work! Request a free quote today!

---
2770) Extra RAM 1.6
Extra RAM instantly free up pc memory when your system need it. It designed to run and works automatically in the background, a set-and-forget software that will automatically optimize memory as you use your pc.

---
2771) Netware Partition Recovery 2.1
Professional Netware Partition Recovery Software uses latest data recovery methods to restore lost & deleted data from Novell Netware volumes. Netware partition data recovery software scans damage Netware drives to undelete files up to 2 TB.

---
2772) Manage PC Startup 1.0.0200
Manage PC Startup designed to help you manage program that will start automatically on Windows startup. You can enable/disable selected items easily from the list.

---
2773) APKF Adobe Product Key Finder 1.0.4
APKF Adobe Product Key Finder is Adobe CS3 and CS4 Key Finder. The software automatically searches your computer for the product keys and serial numbers that your software programs store in the registry or in the cache.

---
2774) Netware File Recovery 2.1
Best Novell Netware file recovery software is useful file retrieval tool to recover data that have been deleted either formatted from Netware volumes. Software scans Novell hard drive deeply & restores data from missing or lost Netware volumes.

---

2775) Netware Recovery Software 2.1
Professional Novell Netware recovery software is design with special features for recovering deleted files & formatted data from Novell Netware volumes. Novell Netware recovery software is easily & instantly restores data up to 2 TB from Novell HDD.

---
2776) Memory Optimizer Expert 2.0
Memory Optimizer Expert is a Best Memory Optimizer and RAM Booster software that will keep your PC running better, faster, and longer.

---
2777) Exchange OST Recovery 3.10.1
Proficient Exchange OST Recovery is an excellent tool for Inaccessible OST file. Exchange OST to PST converter program fully scan damaged OST files and recover OST files, emails, contacts, calendar, notes, tasks, journals etc to MS Outlook .PST.

---
2778) 4Media iPod Max 3.0.1.0324
4Media iPod Max is a versatile iPod transfer software tool to efficiently backup iPod contents to PC/iTunes, transfer iPod supported files from PC to iPod, and even transfer incompatible DVDs/videos/audios to your iPod directly.

---

2779) 4Media iPhone Max 3.0.3.0528
4Media iPhone Max is a iPhone file manager which helps manage iPhone music, movies, photos, playlists on Windows. It enables you to transfer music and movies to iPhone like iTunes, and transfer songs, videos, and photos from iPhone back to PC/iTunes.

---
2780) Export OST File to PST 3.10.1
OST to PST export tool having more powerful OST file converter techniques to fastly read OST files and convert OST file to PST with all OST mailbox items. Export OST file to PST software convert exchange OST to PST from MS Exchange 5.0 to 2007.

---
2781) DBX Recovery Tool 1.0
DBX Recovery Tool is perfect Outlook Express DBX restore program to repair DBX file in excellent way and recover outlook express emails. DBX Recovery Software to restore deleted emails with Address book, Contacts etc from Outlook Express 5.0/6.0

---
2782) Device Doctor Portable 1.0
Device Doctor is a freeware portable Windows utility that scans your computer and provides updated driver files for all of your devices. It also locates drivers for Unidentified Devices in the Windows Device Manager.

---
2783) Cmd Line Helper 1.00
Cmd Line Helper is a Windows program that is designed for control and automate the administration of Windows and applications.

---
2784) Excel Password Unlocker Software 2.0
MS Excel Password Remover software is best Excel Password Recovery tool to recover Excel password from Microsoft Excel. Advanced Excel Password Unlocker software is a top most Microsoft excel password recovery program to unlock excel sheet password.

---
2785) AD Reports 9.12.01
Save the significant time of an administrator or help desk personnel by automating the Active Directory reports generation. Generate customized reports with AD Reports software.

---
2786) Manage Active Directory 9.12.01
Owing to its array of features, Chily Active Directory Management and Reporting is a comprehensive and ideal AD management solution for administrators around the globe for managing and generating Active Directory reports.

---
2787) Printer Spooler Fix Wizard 1.2
Get rid of Printer Spooler error messages and fix spoolsv.exe service in one click so you can print again with this automated Fix Wizard. Additionally, Live Support will help you in fixing printer spooler problems in difficult cases.

---
2788) EnhanceMyXP 1.17
An all-in-one set of powerful and neatly classified tools, settings and tweaks: Process Manager, Disk and Registry Cleaners, Defragmenter and other. With a clean and simple interface it helps you to gain maximum performance from your Windows XP

---
2789) Rundll Errors Fix Wizard 1.2
Get rid of Rundll and Rundll32 error messages like "Windows cannot find Rundll.exe" and others in one click with this automated Fix Wizard. Additionally, Live Support will help you in fixing Rundll problems in difficult cases.

---
2790) Computer Activity Monitor 10.02.02
Computer activity monitor tool is an effective and efficient way to monitor employees' desktop activities and control their unnecessary activities.

---
2791) Recover Lost Windows Partition 2.0
Windows partition recovery software successfully recovers lost data from lost windows partition and fixes windows partitions. Windows partition recovery is one of the excellent partition recovery tools for windows to recover corrupted partition.

---
2792) AD Management 9.12.01
Active Directory Management software provides a simplified way to manage and automate various AD tasks.

---
2793) BootRacer 2.3
BootRacer calculates Windows boot time easily. Race your Windows boot using BootRacer and look at the result. If your rating is not good or an excellent, you need to speed up your Windows startup!

---
2794) MemoKit 2010 2010
Make Your Computer Fast And Stable In 5 Minutes! If you're like most computer users, you feel that your computer is sluggish or unstable.You want to run your favorite applications, but your computer is too slow to respond.

---
2795) NetWrix Bulk Password Reset 2.0.28
NetWrix Bulk Password Reset is a simple tool that quickly changes multiple local account passwords in bulk and across multiple computers. By periodically changing passwords, you keep all your systems secure with just a few clicks of the mouse.

---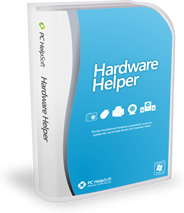 2796) Hardware Helper 1.0
Hardware Helper's device identification engine automatically determines the exact components and peripherals installed on your PC or laptop and quickly pings our Smart Update software location system for available stability and performance updates

---
2797) Access Database Password Recovery 2.0
PDS Access database password remover tool is creates for lost or forgotten access database password which protected by MS Access. Access Password Recovery tool is best PDS Access Database Password Recovery software is easily to recover MDB password.

---
2798) Virtual and Server Profiler 4.11
With Profiler, management of physical servers & VMware clusters, hosts, & virtual machines has never been simpler. Profiler gives you a consolidated view into physical server performance, along with cluster, host, & virtual machine performance.

---
2799) Workstation Power Saving Manager 1.1.28
NetWrix Workstation Power Saving Manager is a freeware tool that delivers centralized power management that places networked computers into sleep modes during non-business hours and reduces energy consumption.

---
2800) Perfect Windows 7 Optimizer 5.3.0
Repair more than 98.56% of windows 7 problems. It is an easy and simple solution for your computer and you will experience a new computer by using 1-click feature. With it to optimize your windows 7 and improve its performance.

---


Browse Pages: [1] [2] [3] [4] [5] [6] [7] [8] [9] [10] [11] [12] [13] [14] [15] [16] [17] [18] [19] [20] [21] [22] [23] [24] [25] [26] [27] [28] [29] [30] [31] [32] [33] [34] [35] [36] [37] [38] [39] [40] [41] [42] [43] [44] [45] [46] [47] [48] [49] [50] [51] [52] [53] [54] [55] 56 [57]