File Management - System Utilities Programs from 1251 to 1300 listed after downloads number (from 2571 category titles)
Order programs after downloads or name or date (currently are listed after popularity)


1251) Partition Repair 4.03
Kernel for Windows is effective and competent partition repair software that performs complete and accurate recovery of corrupt or damaged partitions.

---
1252) PDF Link 1.05
PDF Link software automates the process of applying text with external web links, removing, creating, changing and reporting. link types like: http, https, ftp, mailto, file are all supported.

---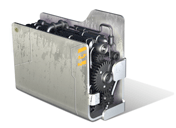 1253) Big Mean Folder Machine 1.0
"The Big Mean Folder Machine" is an easy to use file/folder management utility. It can split files into folder hierarchies or merge them into a single folder.

---
1254) SearchAnswer 1.0
SearchAnswer is easy to use replacement for the Windows file finder. It primarily designed for users of the last versions of Windows who want to simplify and speed up the file finding process.

---

1255) Hard Drive Wiping Tool 3.0.1.5
Secret letters eraser software completely remove private files, prevent from unconstitutional used of data. Protect information of detective agencies and defense department from illicitly admittance. It does let nobody to unveil personal photos.

---
1256) DWG to TIFF command line 1.1
DWG to TIFF command line

---

1257) Professional Data Wiper 3.0.1.5
Data eraser software wipes system files like clipboard contents, administrator temporary files, recent network folder, system registry traces, recycle bin and recent documents. It supports various file system for permanent deletion of erased records.

---
1258) Append Pdf Server (server license) 1.00
Append Pdf Server will help you to compile various PDF documents quickly and easily, does NOT require an Acrobat installation.

---
1259) Split Pdf Server (server license) 1.00
Split Pdf Server will help you to split various PDF documents quickly and easily, does NOT require an Acrobat installation.

---
1260) Data Recovery NTFS 1.1
Data Recovery NTFS software is an efficient NTFS file recovery tool & undelete file utility for NTFS file system based Windows OS. This NTFS data recovery software easily get back NTFS data from Windows Recycle Bin that has been lost permanently.

---
1261) Convert NSF to PST 7.6
Lotus Notes migration tool to convert NSF to PST to help in converting NSF file to PST file. Convert Notes to Microsoft Outlook quickly and easily. Notes to PST tool to convert Notes emails to Outlook.

---

1262)
Version Control Pro 4.7
---

1263) SysTools NSF to PST 7.6
Quick and easy to use SysTools NSF to PST tool to help you quickly convert Lotus Notes database NSF file to MS Outlook PST File. Get NSF file converted to MS Outlook PST file with SysTools NSF to PST. Convert NSF file to PST file

---
1264) Clone Searching Radar Business Edition 2.12
This software helps you to find duplicate files rapidly. It fully supports Unicode. Files can be marked easily with built-in powerful marker. It has ability to search files which size larger than 4GB due to true 64-bit addressing.

---
1265) Netspring Data Recovery 3.6.2
NetSpring Data Recovery is powerful data recovery software that allows you to quickly and easily recover deleted files emptied from the Windows Recycle Bin.

---
1266) SysTools ZIP Repair 3.0
Zip File Repair software for Zip File Recovery to open corrupt zip file, repair zip file, & extract zip files. ZIP file reader tool to restore music, images, documents, emails etc from corrupt Zip files.

---
1267) OST 2 PST Conversion 4.05.01
OST to PST Conversion helps administrators and users to convert ost file to pst file and save it in .PST, EML and .MSG file format. Convert emails, contacts, images, attachments of exchange server ost file to pst file.

---
1268) Export Notes 7.6
SysTools Export Notes is widely accepted & successful Email Migration Tool that provides excellent Lotus Notes to Outlook email export results by converting emails, calendar, journals, address book, to do list from Lotus Notes to MS Outlook.

---
1269) debt-settlement-file-register 1.25
A Simple program that runs from your desktop so you can easily register any .ocx, .dll .exe or any files without having to use reg server. This is a great little tool.

---

1270) Lotus Notes Conversion 7.6
Lotus Notes Conversion software is NSF email conversion tool to convert Lotus Notes emails, contacts, calendars, tasks to Microsoft Outlook 2010/2007/2003/2002/97 PST file. Convert Domino Server Mailboxes to Outlook Mailboxes.

---
1271) eliminate credit card debt file split 1.00
SuperGlue is A great tool for splitting files to fit onto disks or use in emails. Can't send a file through email without your account timing out? Split it with superglue and send it in chunks. superglue Has settings for splitting for floppies too.

---
1272) secret shopper content shrinker 2.0
First let me clarify, this software does not use I-frame code to shrink your content, it uses a little known technique of combining CSS with HTML that produces a search engine readable, scrollable content box that you can customize any way you want.

---
1273) Exchange OST to PST 4.05.01
Software to exchange ost to pst with successful conversion percentage. Convert emails and other items of .OST file to .PST file and view them with MS Outlook. Convert emails, images, attachments, sent items and also recover permanently deleted emails

---
1274) Lotus Notes to Exchange 7.6
Lotus Notes to Exchange migration software successfully convert Lotus Notes emails, folders & subfolders, contacts/address book, calendars, journals, to-do list, attachments to Microsoft Exchange Server within few easy steps.

---

1275) Notes to Outlook Conversion 7.6
Lotus Notes to Outlook conversion & Domino server NSF mailbox migration tool to export Domino server mailboxes to Outlook/Exchange to quickly convert NSF files of Domino Server & Notes client. Convert Domino Server Mailboxes to Exchange.

---
1276) PST Recovery Software 11.2
Best PST Recovery Software successfully repair pst file tool to recover & fix damaged corrupt pst file. If your PST file becomes damaged our best PST Recovery Software able to scan & repair PST files of MS Outlook 98/2000/2002/2003/2007.

---
1277) Pocket PC Investigation Software 2.0.1.5
PDA investigation software is the most powerful and inexpensive utility that can determine the pocket pc phonebook information and it also has the ability to generate the analysis report in the HTML and TEXT format according to the users need.

---

1278) MSSQL to MySQL database files conversion 2.0.1.5
MSSQL to MySQL database conversion program migrate database table properties including indexes, Null values, primary/foreign keys, trigger values into MySQL format. Migration tool efficiently supports Unicode architecture maintains database integrity

---
1279) Export Lotus Notes Contacts to Outlook 7.0
Shift your Lotus Notes Address Book file to PST using our Export Lotus Notes Contacts to Outlook software. Fully equipped Notes Contacts to MS Outlook conversion tool quickly switch your Lotus Notes Database & successfully convert it into PST.

---

1280) WAB to Outlook 2.0
Shift all your WAB file contacts to Outlook pst file using our WAB to Outlook utility. Quickly convert Outlook Express address book .wab file information to PST file. Simple & easy conversion of your Outlook Express WAB file to MS Outlook PST file.

---
1281) NSF to EML Converter 3.0
Transfer Lotus Notes Emails to Outlook Express with our reliable Lotus Notes to Outlook Express conversion tool to convert Lotus Notes NSF to EML files that can be easily imported to Outlook Express using drag & drop method.

---
1282) Undelete Partition 1.0
Recover Data for Undelete is powerful & result oriented partition undelete tool that restore lost files & undelete lost partition from crashed hard disk drive. Undelete partition software successfully recover deleted files emptied from recycle bin.

---

1283) vCard Converter 4.0
Export Outlook Contacts PST file to vCard VCF file using vCard file converter tool. Convert MS Outlook Contacts to Windows Address Book WAB file & MS Excel. Software successfully converts outlook contacts to .vcf, .wab & .xls in one go.

---
1284) Fadmin File Manager 3.0
file and folders create/copy/move/delete/rename/search

---
1285) Folder Synchronizer 1.0
One click Fast synchronization between two selected folders. Oldest files in TARGET folder will be replaced to most recent files from SOURCE folder.

---

1286) SysTools Securase 3.0
NSF Local Security Remover tool to open NSF File having local security settings. NSF Database Security Remover allow users to access NSF files of other users showing 'You are not authorized to access that database.' error.

---
1287) Convert ANSI PST to Unicode PST 2.0
Convert ANSI PST to Unicode PST with PST Upgrade Tool. PST Conversion software efficiently performs conversion of MS Outlook 2000, 2002 & XP to Outlook 2003 & 2007. MS Outlook PST Upgrade tool to upgrade ANSI PST to Unicode PST or upgrade PST 2007

---
1288) Anime Checker (Windows) 0.9.1
It's a tool that calculate the CRC32 of the file and verify the integrity of that file with the checksum found in the filename.

---
1289) Camtech Checksums 1.0
Camtech Checksums is a free utility for verifying the integrity of files. A checksum is a value which is computed to allow you to check the validity of a file. All files have a unique checksum and if you change even one byte in a file, and then run

---

1290) Pen Drive Recovery Software 1.0
Recover Data for Pen Drive Recovery Software is an efficient USB flash drive recovery tools for recovering pen drive data from format/corrupt pen drive. Salvage lost pen drive documents from damage pen drive by using pen drive software.

---
1291) Directory Comparison Utility 1.1.3
Advance folder compare tool compares and highlights differences between files and folders in unique way to easily view difference. Files comparison software provides ability to hide or filter specific files or folders and ease copy and delete tasks.

---
1292) Exchange Recovery Tool 2.0
EDB to PST Email Conversion & Exchange Mailbox Export tool to easily convert Microsoft Exchange Server emails to ms outlook. Quick Recovery for EDB to PST is best conversion software when exchange server goes down and all emails were inaccessible.

---
1293) Path too long tool 1.3.2
Windows tool to copy or delete files and folders with filename too long error. Just browse to the file and press a button to copy or detele it, thats it! The application solves the problem with inability to delete files and folders with long paths.

---
1294) Microsoft Excel File Repair 2.0
Microsoft Excel File Repair software is XLS file repair tool to repair corrupt Excel documents or repair Excel files created with MS Excel 95/97/2000/XP/2003. Recover Excel files or repair Excel workbooks with SysTools Excel file recovery software

---

1295) Lotus Notes Security Remover 3.0
Securase Software is Lotus Notes Security Remover tool to remove local NSF Database security from Lotus Notes NSF file showing 'You are not authorized to access that database.' errors. Remove Lotus Notes security Lotus Notes 8.5, 8.0, 7.0, 6.5 & 5.0

---
1296) Exchange Email Recovery 1.0
MS Exchange Email Recovery tool to recover corrupt exchange database and convert EDB to PST mailbox. EDB to PST Conversion software specially designed to repair EDB file, restore exchange database emails & convert exchange to Outlook emails.

---
1297) PDF Repair Program 1.0
PDF Doctor is a PDF Repair Program that helps users to repair damaged PDF files & rebuilds damaged PDF files instantly. Get PDF Repair Program and recover corrupt PDF files, repair PDF files created using Adobe Acrobat in just few clicks of mouse.

---
1298) Best Data Recovery Software for Windows 1.1
Instant recovery with windows data recovery software to restore windows data from FAT & NTFS file systems. This data recovery software for windows is the finest solution to restore your lost data from damaged and corrupted windows hard drive.

---
1299) MDB File Repair 3.0
Excellent MDB File Repair software is an effective Access Database repair tool, which quickly recover corrupt .MDB files. MDB File Repair utility quickly repairs & restores corrupt MS Access database (.MDB) files.

---
1300) Image comparison program 3.8.2.14
Do you have a lot of mp3 duplicates? Do you want to use mp3 compare software? Now mp3 duplicate deleting may be done in a very easy way. You can music duplicates with best award-winning image comparison program.

---


Browse Pages: [1] [2] [3] [4] [5] [6] [7] [8] [9] [10] [11] [12] [13] [14] [15] [16] [17] [18] [19] [20] [21] [22] [23] [24] [25] 26 [27] [28] [29] [30] [31] [32] [33] [34] [35] [36] [37] [38] [39] [40] [41] [42] [43] [44] [45] [46] [47] [48] [49] [50] [51] [52]