Applications - Business & Finance Programs from 801 to 850 listed after downloads number (from 1694 category titles)
Order programs after downloads or name or date (currently are listed after popularity)


801) ForexAdvisor 1.0
Avoid costly mistakes. Save big bucks in the Forex markets. Allow yourself two proven money-making methods for trading the Forex markets. 100% free advice, no strings.

---
802) Computer Rental Controller 2.0.3
Sell or rent time on the computer for Internet Cafés or computer kiosks. Create passwords to sell that can be used once for a set time to access the computer, or passwords that record use of the computer by each person so you can bill them.

---
803) ProKalc 7.9a
ProKalc is a full featured scientific calculator featuring a scrolling tape and 15-digit accuracy. Integrated help is available through a unique hot-key interface.

---
804) GenCb39 1.18
Software that permits to print Code 39 Barcodes on labels pages. Import function that permits to import the datas from csv files..

---

805) Adept XML to XLS Conversion Wizard 1.0
Easily convert XML to MS Excel(XLS).Handles elements & attributes.Can process large & complex XML.Preserves XML Structure using primary & foreign keys.Automatically creates tables & columns.Can merge & extract data from many XML files at once.Fast!

---
806) Ballparker for Windows 5.1
PDA Ballparker is designed to produce a quick ballpark estimate using local average cost of building per Sf.

---
807) AvailSuite for Pest Control 2.0
AvailSuite for Pest Control has been designed to effectively manage all aspects of a Pest Control company. Affordable, easy to setup and use, it covers all activities of a small company, helping you to run your business every day.

---
808) WMSmart 1.0
WMSmart- Warehouse, Inventory and Distribution Management Software, Free/Trial software, All In one, Item catalog, Transfer tracking, Product kits, Work Order/Distribution, Dock Scheduling, Contacts, Accounts/Sub accounts

---
809) EasyFax 4.5
EasyFax has all the features you need: Easy and intuitive interface, powerful broadcast faxing, contact and fax log management, professional templates, full modem control and ability to import/export contact information.

---
810) Smart Suite for MySQL 6.10.9
Database Administrators rejoice! Now you don't have to compare, synchronize, navigate and backup SQL databases manually. Smart Suite for MySQL will do all this for you. One click and your databases are synched, viewed or backed up.

---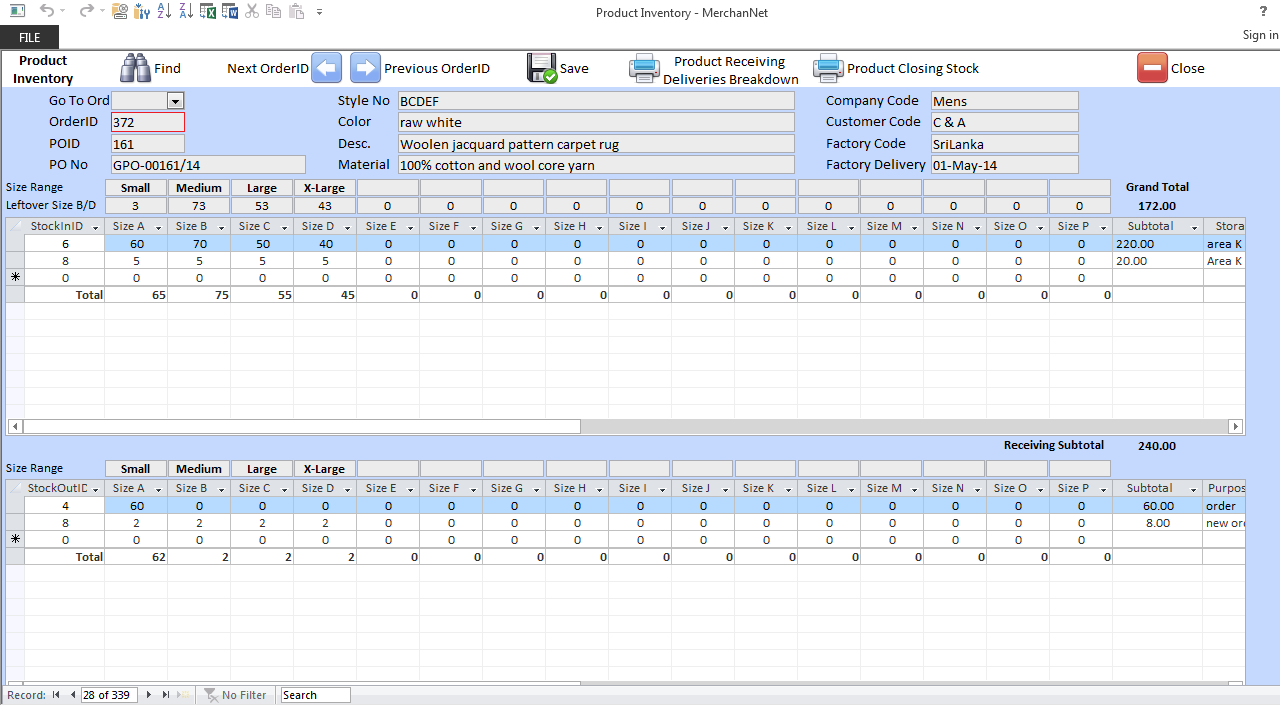 811) MemberNet 2.18
Member Personal Information software for all clubs

---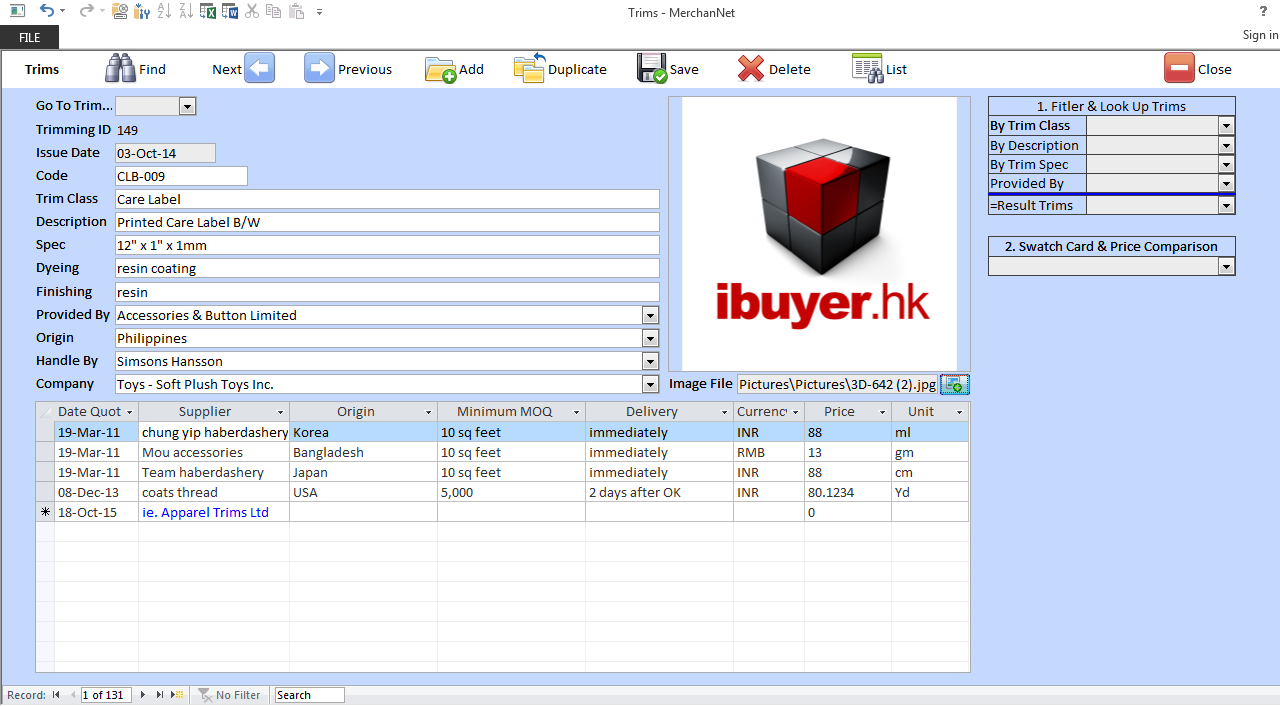 812) TradingNet 2.88
TTradingNet is used to issue Documents for your merchandising operation. It generates Quotation, Performa Invoice, Sales Confirmation, Contract, Purchase Order and Official Invoice. Further more, it provide Cost History comparison.

---
813) DominoPDF 2.0.1.4
Easily Convert HTML to PDF with DominoPDF. Simply used from any development language or environment, including C#, VB.NET, ASP.NET, PHP, Visual Basic etc., DominoPDF makes it quick to convert HTML to PDF.

---
814) Duplicate File Finder for Pro Engineer 2.0
Duplicate file finder for pro engineer files.

---
815) FoxPro Sybase Anywhere Import, Export & Convert Software 7.0
Quickly transfer tables to and from FoxPro and Sybase ASA (Adaptive Server Anywhere) databases. Importing and exporting can be done without SQL knowledge. This program is not intended for use with Sybase Enterprise.

---
816) MyPDFCreator 2.0.4
Create your own Professional PDF Files in 3 simple steps! Right click an existing file, choose "Create PDF Files" and click on OK. It's that simple. MyPDFCreator allows you to easily Create, Protect and Combine your own portable PDF documents.

---

817) eZee Hotel Reservation Software Genx 2007
eZee FrontDesk Hotel Reservation Software Genx is a perfect solution for small to mid sized hotels and resorts. This software is designed to manage all type of bookings.

---
818) PalmVista Simple Installer 1.0.0.20
PalmVista Simple Installer allows you to install files and applications to your Palm device when you are running Vista. The palm quick installer is not Vista compatible. This one is. PalmVista Simple Installers requires that HotSync is installed and working on the Vista machine.

---

819) Easy Flyer Creator 1.0
Easy to Use Software to help you create, design, print, e-mail and Upload your Interactive Flyers, Brochures, Leaflets and certificates. Create and Print Flyers,Brochures and Leaflets just in 5 minutes. Built In Templates for Various Industries.

---
820) Excel Budgets - Master Budgeting PRO 4.6 Software 1.0
Excel workbook containing 20 budgeting and reporting spreadsheets consolidated into a Master YTD rep

---
821) Billing and Invoicing Software 4.2
BillingTracker Pro is time billing and invoicing software for service industry professionals such as lawyers, engineers, accountants, programmers, pc technicians, and consultants. Anyone who bills time and projects, and demands ease of use can use it

---
822) WoS 0.1
WoS stands for "World Of Statistics" and is a tool statisticians and economists will find valuable and useful. The main purpose of WoS is to create statistical maps of the world based on user defined data.

---
823) Yahoo Answers Auto Poster 2.0
Yahoo Answers Auto Poster gives you the ability to post to any/all available categories on YahooAnswers automatically... post questions and/or answers on absolutely any topic and there will be people there looking for that same information. Free DL

---

824) Amphis - Customer 2.0
Amphis - Customer is a customer database that makes it easier to generate quotes and invoices, manage your email, keep track of who owes you money, send reminders, store correspondence and sales history and get organized. 30+ customizable fields.

---

825) QualityNet 2.58
QualityNet is a simple database software used to manage all the quality control, quality assurance, audit analysis and factory evaluation report for your company.

---
826) Invoice! Lite 4.0
Invoice! Lite is an easy-to-learn system for creating invoices and producing reports. The intuitive interface lets you complete forms to build invoices, calling on databases of customers and products that are similarly easy to update and maintain.

---
827) Barcode Plug-in for FileMaker 7.1
This package contains a database example and tutorial which provides several methods of integrating barcodes into FileMaker. A plug-in is also provided in the download for complex barcode types, however, the plug-in is not always necessary.

---
828) Dowsing 1.0
This is for anyone who does dowsing. Now you can easily keep track of each dowsing experience. You can know at a glancewhat customer you dowsed for, what you were trying to locate, money due and more. Plus keep detailed address and specialnotes.

---
829) Spherical Timesheet Time Tracking Software 3.5
Spherical Timesheet Time Tracking Software automatically tracks PC-based work for fast, easy and accurate timesheet creation.

---
830) WMD SWAG PalmOS Bundle 1.2
WMD SWAG quickly analyzes your observations at a disaster site and provides a fast, scientific guess of which agents of mass destruction are most likely involved. Just mark checkboxes beside any conditions you observe in the field, then view results.

---
831) Estimator 2.0
Estimation, Rate Analysis and Project Management Software for Architects, Builders, Engineers and Construction Companies.

---
832) Polymap 3.0.0
PolyMap is a desktop mapping program that lets you use your own data to customize the maps supplied with the program. The Map Presentation Wizard gives you a step-by-step process to customize your map and the maps legend.

---
833) Call Corder 3.8
Call Corder records telephone conversations directly to your hard disk with a single push of button, optionally playing a legal disclaimer before recording (ideal for use in business environment). It stores calls as standard Windows sound files.

---
834) Bankoi Web HelpDesk 1.0
Bankoi Helpdesk Software is a fully featured browser based helpdesk/email management application designed to streamline the operation of managing emails or support requests, with built in tracking and response logging it is an ideal solution for companies with one or more members of staff or for those who want to organise client support..

---
835) CyberMatrix Meeting Manager 6.02
CyberMatrix Meeting Manager is an easy to use multi-user application for scheduling meetings and meeting room resource scheduling in office buildings etc.

---
836) UltimaCalc 2.1.255
Algebraic calculator. Log to file. User defined functions and constants. Definite integrals. Bar, line, pie charts. Regression. Standard Deviation. Plot functions. Solve Triangles. Simultaneous Linear Equations. Polynomial Roots. Navigation. Dates.

---
837) MicroBase 2.0
MicroBase provides a central neighborhood where databases may easily be created,analyzed,and maintained. It supports: Keyboard entry, ASCII text file entry and ACCESS mdb

---
838) Service Desktop Pro 2.0.8
Service Desktop Pro is an integrated Business Information & Service Management Software. It is aimed at small business managers, Freelancers, Consultants, Web Developers, Software Developers.

---
839) Bid-n-Invoice General Invoice 1.5
Bid-n-Invoice General Invoice is a general-purpose program that prints handwritten Estimates and Invoices. No expensive forms to buy just use blank computer paper. This is a check box style form that prints office and customer copies.

---
840) Horizon CRM 1.70.485
Powerful CRM with links to Sage & Quickbooks with the following features :-Contact Management, Marketing Campaigns, Opportunities, Quotations, Sales Orders, Invoicing, Purchase Orders, Links to Sage Line 50 andQuickbooks, Diary, Email Centre plus ..

---

841) Cargo Optimizer 4.0
Cargo Optimizer handles regularly shaped containers such as ocean containers, trucks and refrigerated units. Plus it offers several advanced options such as: - loading by sequence - loading by FILO (First In Last Out) - multiple container sizes

---
842) ACT-To-Outlook Professional - 2007 9.1
Convert your ACT! database into Outlook, including Notes, History, Attachments and User Defined Fields to Outlook. In addition, convert multiple users into multiple Outlook folders for easy placement of Calls, Todo's and Meetings.

---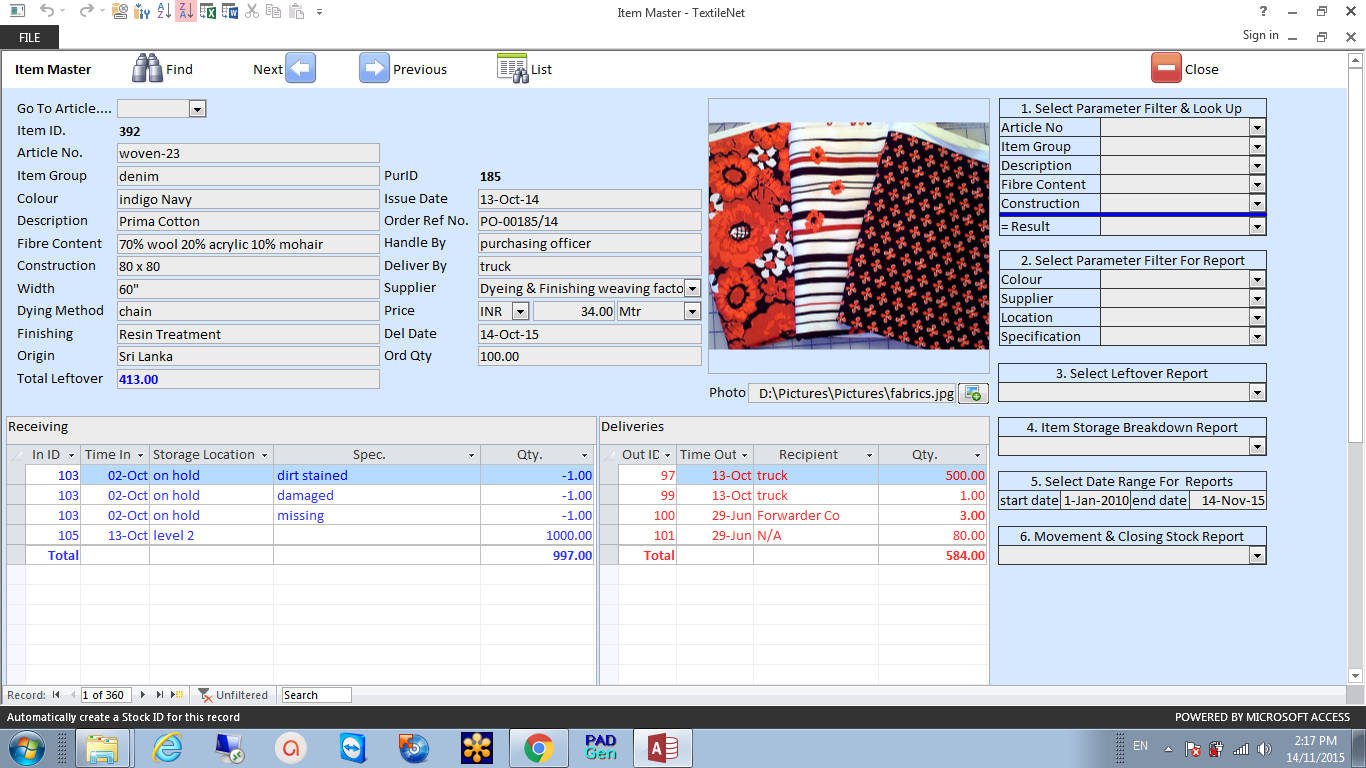 843) WoodenNet 2.18
WoodenNet is a simple database software used to manage all the Wooden Product of your company. Including Timbers. Plywood Broad, Flooring, Doors, Hand Rails, Furniture, and Wooden Crafts, It will generate Catalogue, Wooden library, Product detail

---
844) Coin Op Internet Cafe Kiosk Game Timer 3.6
Turn your PC into self service internet cafe, internet kiosk cybercafe kiosk, PC Game Kiosk, Video System Kiosk, JukeBox etc. Save you management cost, hiring cost. make profit for you internet cafe and kiosk business. It charge user by time usage.

---
845) Advanced Call Center (disabled) Software 1.0
Advanced Call Center

---
846) ActFax 4.20
Powerful and feature rich fax server software system.

---
847) Asset Manager Enterprise Edition 1.0.1086
Never lose track of your assets again - with Asset Manager 2010, you can print barcode labels for your assets and check them in/out to employees. Attach Owner's Manuals, service logs, and more to maintain a complete history for each of your assets.

---
848) Asset Manager Standard Edition 1.0.1068
Never lose track of your assets again - with Asset Manager 2008, you can print barcode labels for your assets and check them in/out to employees. Attach Owner's Manuals, service logs, and more to maintain a complete history for each of your assets.

---
849) Barcode Label Design Tool 2.18
Industrial-strength barcode label design & Print. Most 1D/2D barcodes. We have designed the best barcode label software so that you can design the best label for your product! Easy-to-use, very powerful!

---
850) Commercial Lease 2.0
Commercial lease agreement is used by a landlord to rent a commercial property to tenant

---


Browse Pages: [1] [2] [3] [4] [5] [6] [7] [8] [9] [10] [11] [12] [13] [14] [15] [16] 17 [18] [19] [20] [21] [22] [23] [24] [25] [26] [27] [28] [29] [30] [31] [32] [33] [34]