Applications - Business & Finance Programs from 301 to 350 listed after downloads number (from 1694 category titles)
Order programs after downloads or name or date (currently are listed after popularity)


301) PDF Script Pilot 1.26
PDF Script Pilot allows to create web forms and scripts for generation of PDF documents on your site. Web form is filled out by the site visitors and then can be e-mailed or saved on the site server as a PDF document.

---
302) Asset Aide 2.00.0012
Asset Aide provides affordable fixed asset management. Complete fixed asset records are maintained via an easy to use interface. Reports may be grouped and sorted in a variety of ways to provide the report that is most useful for your company.

---
303) VIMeteo 1.0
Real-time weather data from 7000 stations all around the world. History of weather data for the past 1 - 60 hours. USA or European style Frendly user interface

---
304) Polar Help Desk 5.0
Polar Help Desk is a web based help desk that helps you organize support department. With email integration, incident management, enables your organization to manage support services to your employees and customers through a help desk portal.

---
305) Contact Plus Pro 3.7.1
Professional contact manager designed for offices and networks. Keeps track of incoming and outgoing e-mail, phone calls, letters, faxes, etc. Seamless interface to Word, Wordperfect and Winfax. User defined fields, quick popups.

---
306) Bar Cut Optimizer and Manager 1.23
Bar Cut Optimizer and Manager is a length nesting optimizer and stock manager software. It minimizes the waste materials in the cutting process of any linear material like pipes, bars, tubes, profiles, paper rolls, extrusions, beams, cables etc.

---
307) Database Assistant 4.1
Manipulate data from a variety of database formats including Oracle, SQL Server, Informix, MS Access, and Sybase et al with the Markosoft Database Assistant.

---
308) vtiger CRM 4.2
Open Source Customer Relationship Management for Small and Medium Businesses built over LAMP/WAMP technologies and open source projects.

---
309) Visual Staff Scheduler® PRO 8.0
VSS PRO is an affordable, flexible staff scheduling software that makes creating and managing employee work schedules more efficient.

---
310) SurveyCAD 1.1.6
SurveyCAD is the first CAD Software developed for the Mortgage Land Surveyor.

---
311) TimeCurve Scheduler 2.5
Feature rich, powerful and inexpensive employee scheduling solution

---
312) Flipper Graph Control 2.5
Flipper Graph Control enables you to communicate easier and faster by integrating customized charts into your application. Just follow a few simple steps and your data is transformed into colorful, easy-to-understand visuals.

---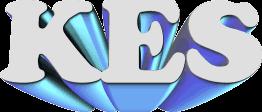 313) WetRO 2
Quickly and easily design or analyze stormwater collections system pipes with this useful tool. Any number of inlets and pipes and any number of collection systems can be input depending on user's hardware/system memory.

---
314) WinPure ListCleaner Pro 2.20.0
WinPure ListCleaner Pro is the award-winning data cleansing, list cleaning and dedupe software for cleaning and correcting your databases, spreadsheets, emails, etc. It contains 8 list/data cleansing modules and has been designed for anyone to use.

---
315) Contacts4Outlook 2.10.0107
Share and synchronize your MS Outlook Contacts Folder with your co-workers and friends without a server. You and your teammates will be able to create, update and edit contacts in the shared folders.

---
316) Speed Dial for Phone Cards 2.001
SD automates the dialing of phone numbers via phone card providers. The program holds your card access numbers and PIN codes together with the phone numbers you regularly dial. When you click "Dial" it dials the card access number, PIN and number.

---

317) DOC Regenerator 2.11
DOC Regenerator allows recovering Microsoft Word documents even in the most desperate situations. It supports all versions of FAT and NTFS and regenerates documents even from lost, deleted partitions and reformatted disks.

---
318) StatPlus 2007 4.6.0.0
StatPlus 2007 is a powerful and flexible software solution that processes data to perform statistical analysis.

---
319) TicketBenchPRO 5.3
TicketBench Pro offers greater flexibility so you can become the ticket master of your organization with this fully customizable desktop ticket printing software. TicketBench Pro has three types of printed output: horizontal, vertical, and stacked.

---
320) Request Tracker 3.1
For help desks or any type of call center. Quickly build a database to manage and track requests made by customers. Easily search the database of past problems and solutions. Output your data to reports, html pages or export to other software.

---
321) VenueBench 5.3
Create raffle tickets and event tickets, and other forms combining text, graphics and sequential numbering. Print tickets from your desktop in minutes. VenueBench uses the familiar Windows environment for easy to use, affordable ticket design.

---
322) Acad2PDF 1.0
Acad2PDF is the best utility application to convert AutoCAD drawings(CAD, DWG format) to PDF (Portable Document Format) and also provide a versatile PDF editor with merge, insert pages, extract pages/images, rotation, and watermark functions.

---
323) Steel-Link.com Suite 1.0.61
Absolutely the best and easiest to use tools for the steel construction industry. The toolbox inculdes a stair solver, triangle solver, circle solver, and a steel shapes viewer.

---
324) CyberMatrix Employee Scheduler 2.00
CyberMatrix Employee Scheduler is an easy to use single or multi-user application for creating and managing employee schedules. Automatically generate optimal schedules for your employees then manually tweak the schedules to your liking.

---
325) Easy Quotation 1.01 1
This is the trial version of Easy Quotation.Easy Quotation is a Business Tool designed to easily create business quotations. It is simple to use, allowing you to create quotations for your clients within a short

---
326) Purchase Order 2.0.1.5
Purchase order control system creates database to store sales and purchase orders of companies dealing in goods, retail, automobile, pharmaceuticals etc. Asset management tool helps companies to create, process and track sales and purchases.

---
327) IntraSmart - Intranet in a Box Software 3.5
IntraSmart allows organizations to set up an Intranet in a short period of time. Features Include: Easy to Use and Totally Customizable Graphical User Interface by Administer; Runs on Windows NT/2000, Linux, and Sun Solaris.

---
328) Citation 2.23.16
Citation is law enforcement software that is specifically designed to enter and maintain traffic citation information into a database in an efficient, secure, and effective medium that is never lost, misfiled, or mishandled.

---
329) Comparison Chart 1.2
Create informative and visually appealing comparative diagrams.

---
330) Contact Your Client Professional 3.3
CONTACT YOUR CLIENT PROFESSIONAL is designed specifically for the SOHO (Small Office Home Office) Includes: Contact Manager, Invoicing, Products, Inventory, Commissions, Gateway Interaction, Pars System, F.A.Q System, Telemarketing System, etc.

---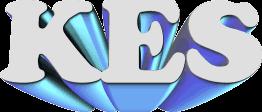 331) SLS (Sanitary Lift Station) 1
Engineers Design pump stations Calc Max-Min Sys Head Curves&plot w/pump curves..

---
332) Intranet Sleuthhound Enterprise 1.4
Intranet Sleuthhound Enterprise is an easy-to-use server application that allows you to generate and maintain your own Search Engine for office or workgroup. It enables searching through Word, Excel, Power Point, PDF files within 1 sec or less.

---
333) XLabel - Label Printing Software by Wolf Software 4
XLabel - High end label design and printing software, all linear and 2D barcodes. XLabel is Unicode enabled, features layers, unlimited undo, alphanumeric counters, an integrated help system and much more.

---

334) IDpack Lite 7.1
IDpack Lite is a fast and reliable badge-printing program for Windows. Using paper support and an IDpack built-in database, IDpack Lite users will be able to design and produce an unlimited number of photo ID cards, badges and labels.

---
335) UB-92 Fill & Print 2.0
UB-92 Fill & Print allows you to fill out and print UB-92 forms from your PC. A huge time saver for any small practice or medical billing service.

---
336) FleetWiseVB 4.3.2
FleetWise VB is comprehensive Fleet Maintenance Software for fleets of vehicles and equipment. It includes PM Scheduling, Repair Orders, Inventory Control, Fuel Management, and comprehensive reporting.

---
337) European Business Guide 1.1
BusinessUpdated.com is a unique source of information for all businesses in the European Union. Years of expertise are combined with the constant renewal and updating of information in order to provide the latest details, news and knowledge essential

---
338) Contact Manager 2.0
WebAsyst Contact Manager is a centralized web-based storage system to manage communications with clients, colleagues, employees, and personal contacts. Unlimited folders & contacts. Personal or Group permission for each folder. Customizable fields

---
339) Religious Suite-Church Management Software 2006
The Religious Suite provides a full range of membership management functionality. It can handle an unlimited number of members. You can track Membership, Finances, Donations, Day Care Center and the Deceased Records.

---
340) A - Speed Dial 2.08
Speed Dial is the perfect dialing and emailing solution for case workers, staff managers or anyone who who needs to keep notes about phone calls.

---
341) pdf-DocPro Server Edition 3.0
With pdf-DocPro Server Edition you are able to set all PDF document and presentation properties on userĀ"s computer with some few clicks - in series !

---
342) Mobi3D 1.0
Mobi3D program is used for 3D furniture designing for manufacturers of furniture and other products made from sheet materials (wood, metal, glass, etc ..), whose product range is wide or permanently changing

---
343) Resume Manager 2.02
Resume Manager is recruiting management software developed for corporate recruiters

---
344) AutoFAQ Addin 1.0
Do You Provide Customer Support 24/7? Reduce support time and provide answers to your customers questions quickly, with the most time-saving knowledge base anywhere!

---
345) Catalyst Catalog Builder 5.3
Catalyst Catalog Builder creates, distributes and updates desktop catalogs that sell more. Showcase your products including quality product images, detailed descriptions, up to date customer specific pricing and 1-click email and fax ordering.

---
346) BookCAT 9.20.03
BookCAT is a fully featured book organizer database which will help you catalog a book collection of any size. BookCAT will help you know what you have and where it is. Quickly catalog your books by downloading information from the Internet.

---
347) Process Developer Enterprise Edition 2.1
Activity Mapping, flowchart mapping & document control can all be achieved via this simple tool.It helps the organization to meet the ISO 9000:2000 process mapping requirements, requires no training & can be used by anyone with Excel '97 or Later.

---
348) EstimatesPlease 1.2
If you make client estimates, estimate amounts of items or go through complex "what if?" scenarios then EstimatesPlease is the calculator for you. Just enter what you know, be it approximate or iffy and click =.

---
349) statlook 2.1
Cost effective tool kit for software and hardware usage tracking. Delivers detailed statistics on user work time and breaks duration, used applications and web connections. Supporting license compliance. Allows to get a full access to user's computer

---
350) Able Web OfficeView 3.63
Web OfficeView allows you to use your web browser to run a virtual in-out board. The board displays standard or customized remarks, such as "in", "in but unavailable", "on vacation until X", and so on. The program includes a messaging system & more

---


Browse Pages: [1] [2] [3] [4] [5] [6] 7 [8] [9] [10] [11] [12] [13] [14] [15] [16] [17] [18] [19] [20] [21] [22] [23] [24] [25] [26] [27] [28] [29] [30] [31] [32] [33] [34]