4851-4900 Games Programs (from 7704 category titles)
Order programs after downloads or name (currently are listed alphabetically)


4851) Mutant Force 1.0
a fps horror 3d game with 5 level in each one is more difficult to end, kill the mutant and try keep with live.

---
4852) Mutant Storm 1.39
For shoot em up fans out there, this game is for you! Set over 89 arenas, all rendered in state of the art graphics, this really is old school gameplay bought right up to date. Stunning award winning action, unlike anything else you'll play.

---
4853) Muvixer 1.1.0.0
Muvixer© allows you to select the recording device you always want to use and if any program changes your recording device, it will automatically be changed back to your specified recording device on a time interval that you choose!

---
4854) MVP Checkers 1.10
Six virtual opponents challenge you to a hot game of Checkers. Wonderful graphics and music provide the atmosphere as you take on a virtual opponent or challenge your friends to a Checkers "death match" over the net, LAN or by modem.

---
4855) MVP Solitaire 2.00
Sixty of the world's most popular solitaire games, presented in 24-bit color, are featured in the newest classic game collection from MVP. Hundreds of game play and rule options allow you to customize the games the way you want to play them. Choose

---
4856) My Abc 1.00
Kids have to choose the correct letter of the alphabet for each page

---
4857) My Addicting Hangman 1.2
My Addicting Hangman is a simple free hangman game. You may edit the word list to include hundreds of your own words for others to play.

---
4858) My Addicting Online Puzzle Games Net 1.0
My Addicting Online Puzzle Games Net is a free game download that provides easy access to a large selection of puzzle games.

---
4859) My Addicting Picture Puzzle 1.2
My Addicting Picture Puzzle is a simple picture puzzle game that allows you to scramble and solve your own pictures.

---

4860) My Free Mahjong 3.2
My Free Mahjong is a traditional Chinese game for centuries, Mahjong combines elements of skill, strategy, memory, and intuition into a challenging game of patience. My Free Mahjong breaks into reality - it becomes truly 3D!

---
4861) My Freecell 4.0
Create and play your own Freecell Games with this highly customizable Freecell Game Studio. You can customize entire freecell game rules by selecting Number of Tableau piles, Tableau arranging order, Foundation arranging order, foundation base card

---

4862) My Freecell Solitaire 2.1
A new life of good old freecell. Elements of adventure have been introduced in the popular game. However you still can play the classic style freecell game if you prefer it. Download My Freecell Solitaire and Play for Free!

---
4863) My Klondike 2.0
Create and play your own Klondike Games with this highly customizable Klondike Game Studio. You can customize entire Klondike rules by selecting Number of Tableau piles, Tableau arranging order, Foundation arranging order, foundation base card, numbe

---
4864) My Little Memory Game 1.4
My Little Memory Game is a simple free memory game with 3 levels.

---
4865) My Solitaire 5.0
My Solitaire is World's Top 100 Most Played Solitaire Card Games Collection. All main solitaire games included like Freecell, Klondike, Spider, Baker's Dozen, Canfield, Forty Thieves, Fan, Beleaguered Castle, Sir Tommy, Four Seasons and Yukon.

---
4866) My Spider 2.0
Create and play your own Spider Games with this highly customizable Spider Game Studio. You can customize entire Spider game rules by selecting Number of Tableau piles, Tableau arranging order, Foundation arranging order, Multi card arranging order,

---
4867) My Spot 2006.9
f you've got a kid, or kids, aged 6 to 12 or maybe you are one of those folks that is "young at heart" we highly recommend you to download and enjoy this initiative software. It's like nothing you've ever seen or heard of before!

---
4868) My SUDOKU 1.62
The computer program My SUDOKU, designed in SudokuPolska.com, enables building exciting sudoku puzzles of several difficulty levels. You can solve each puzzle yourself, using tips. My SUDOKU may also solve the puzzle on the Users request.

---
4869) My Voice Email for Outlook Software 1.0
An Outlook add-in which lets you record and send audio messages in Microsoft Outlook.

---
4870) My Voice Email Software 1.0
My Voice Email let you record and send audio messages instead of ordinary e-mail

---
4871) My Worst Day WW2 1.9b
A WW2 FPS 3D game where you as a saboteur are sent into German occupied Norway. Main mission: Blow up two canons. No linear missions, you can walk all over the place. You sneak and snipe in a winter landscape. It also has a fun arcade mode as bonus.

---
4872) MyCyberFriend 3.0
MyCyberFriend is an 'AI-like' program for children 8-12 yrs old to chat and interact with Human like Robots. With its instant messaging like feel the robot friends become more of a friend the longer they chat on different free flowing topics.

---
4873) MyJogosOnline 1.0
Instant access to the hottest online games in MyJogosOnline.com. Find the best online flash games using this tool that links you to more than 1750 games and growing!!Remember to check back often because we are always adding new games.

---
4874) MyJongg II 1.0
This is a good remake of the ancient mahjongg solitaire tile game. It features a choice of 5 tilesets and 10 layouts. This Game is Freeware and is appropriate for players of all ages!

---
4875)
MyKakuroThing 2.00
---
4876) MyOneLink Prof Plus - Win2K Software 1.0
MyOneLink is an integration of unified messaging, broadcasting message

---

4877) MyPlayCity Arkanoid 2.1
All classic games fans will like the colorful and entertaining MyPlayCity Arkanoid. Due to its amazingly simple and smart design MyPlayCity Arkanoid will give you hours of good time.

---
4878) MyPlayCity Freecell 2.1
The games will quarantee good entertainment for you due to new features.

---

4879) MyPlayCity Puzzles 2.1
This logical game will definitely be enjoyed by players of all ages, since it has been specifically made to help you to have a relaxing break and spend a good time at a PC screen.

---
4880) MyPlayCity Solitaire 2.1
Combine all the cards from the deck on the right into only two face-up piles. Raise your rank by completing games one by one. If you wish to finish the game it will be automatically saved.

---
4881) myPowerHour 2
Play power hour on your computer using iTunes, Winamp, and more. Features: * Different playing modes (Power Hour, Century Club, Unlimited)* * Statistics - add players and keep track of their BAC and drinks * Full Screen - Watch the time

---
4882) MyPS2Backup Software 1.0
Backup PS2 DVD And CD Games.

---
4883) MySpades 1
MySpades ist one of the best online Spades Games. You can play whenever you want by yourself. Join daily tournaments and be the best player in our 50000 people network. Meet lots of people from all over the world that love the game as much as you do.

---
4884) Myst III: Exile
MYST III: EXILE introduces a new villain, a bitter man whose home world was destroyed by Sirrus and Achenar, the sons of Atrus and Catherine, whom players originally encountered in Myst.

---
4885) Mysteries of Horus 1.0
Grab colorful Egyptian symbols and place them in the rolling rows to appease the ancient gods in this remarkable brain-bender!

---
4886) Mysteries of Sherlock Holmes Museum 1.0
New hidden object online free game with addictive plot and great graphics by Play-Girl-Games.com Do not miss the possibility to solve the mysteries of Sherlock Holms museum. Be the detective, find the objects in the list and escape the room.

---
4887) Mysterious Palantir 1.0
Mysterious Palantir combines arcade with a bit of strategy, and fun things from many games like Pool and Tetris. Two-player modes are included among the nine games packed into one. The demo mode itself is much fun to watch and relax after a busy day.

---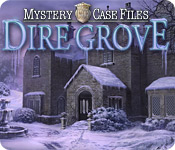 4888) Mystery Case Files: Dire Grove 1.0
The Celtic legend of Dire Grove has been passed down from generation to generation for centuries. Considered a fairytale, its telling was meant to frighten small children into staying in their beds through the night. A recently unearthed artifact

---
4889) Mystery Case Files: Huntsville 1.0
Put the criminals behind bars forever in this one-of-a-kind puzzler!

---
4890) Mystery Case Files: Huntsville (Mac) 1.0
Crime spree baffles Huntsville police! Do you have a keen eye for details? See if you can locate enough hidden clues to solve the crimes and become a Master Detective!

---
4891) Mystery Island II Software 1.0
short myst-like alien adventure game

---
4892) Mystery Photos Book 1 1.0
See if you can identify the 50 mystery photos. Step through the photos one at a time or ise the index to start anywhere. Check the answer when you're ready (but don't spoil it!). Great for families and schools.

---
4893) Mystery Words 1.0
Click on letters in the 25 tile puzzle board to make valid English words while trying to figure out the mystery word to gain extra points. There are 1,000 mystery words in 14 different categories. Make words with the bonuses to gain extra points.

---
4894) Mystery05.exe 1.0
New Mystery Jigsaw Puzzle #5 - the clues are '88' and 'black and white'. The puzzle has 88 pieces and is of medium diffaculty.

---
4895) Mystery06.exe 1.0
New Mystery Jigsaw Puzzle #6 - the clue is 'Glass ceiling' and is of medium diffaculty.

---
4896) Mystic Eye Tarot 1.0
The Mystic Eye Tarot reading program features four fabulous tarot decks, and four spreads to choose from. Bonus Rune reading program as well!

---
4897) Mystic Things 1.1.2
Try this hyper addictive color-matching puzzle game. Its stunning visuals and atmospheric music will keep you playing long into the night. Add to this the online score feature and you will be trying to beat the scores of players around the world for many many years to come. An impressive addition to the genre classics like Tetris and Bubble Bobble - do not miss this game!

---
4898) N Piece Tangram 1.0.0
Play different variations of tangram (4, 5, 6, 7, 8 pieces), more than 270 different puzzles.

---
4899) n/a Software 1.0
Full-featured tag editor and file renamer for MP3 digital audio files.

---
4900) Name 4 And More 1.0.1
3 fun and exciting word games in one! Name 4 is a question and answer game similar to Family Feud. Click 4 you must make as many 4 letter words as you can with the 8 tiles shown. Show 4 you must guess the mystery word with the popping letters.

---


Browse Pages: [1] [2] [3] [4] [5] [6] [7] [8] [9] [10] [11] [12] [13] [14] [15] [16] [17] [18] [19] [20] [21] [22] [23] [24] [25] [26] [27] [28] [29] [30] [31] [32] [33] [34] [35] [36] [37] [38] [39] [40] [41] [42] [43] [44] [45] [46] [47] [48] [49] [50] [51] [52] [53] [54] [55] [56] [57] [58] [59] [60] [61] [62] [63] [64] [65] [66] [67] [68] [69] [70] [71] [72] [73] [74] [75] [76] [77] [78] [79] [80] [81] [82] [83] [84] [85] [86] [87] [88] [89] [90] [91] [92] [93] [94] [95] [96] [97] 98 [99] [100] [101] [102] [103] [104] [105] [106] [107] [108] [109] [110] [111] [112] [113] [114] [115] [116] [117] [118] [119] [120] [121] [122] [123] [124] [125] [126] [127] [128] [129] [130] [131] [132] [133] [134] [135] [136] [137] [138] [139] [140] [141] [142] [143] [144] [145] [146] [147] [148] [149] [150] [151] [152] [153] [154] [155]