Adventure & RPG - Games Programs from 1 to 50 listed after name (from 179 category titles)
Order programs after downloads or name or date (currently are listed after name)


1) 3 Skulls RPG 1.0
3 Skulls RPG is a unique text-based fantasy adventure with a graphical user interface and open ended plot.

---
2) Adventure 2.0.2
Help! I got lost! Can someone help me back home? There are treasure along the way, Help me to collect them!

---
3) Adventures_of_Guy _RPG 4
One day, you wake up, go outside and are attacked when a wizards asks you to go on your own quest.

---
4) Age of Reckoning Gold Kit 1.0
Warhammer Online: Age of Reckoning is a new MMORPG just released. This tool contains a video tutorial and a guide showing you how to make gold in the game, and how to get a huge headstart over other players. This is free to download and distribute.

---
5) Ally's Adventure Through the Glass 4.0
When 7 year old Ally follows her cat Through the Glass she begins a strange fantasy adventure. Loosely based on Lewis Carroll's Through the Looking Glass story, the game has beautiful graphics and lots of fun puzzles for all ages.

---
6) Ara Fell 2k3 1.41
A traditional role playing game that emphasizes atmosphere and aesthetics, as well as fun gameplay and a well-told story.

---
7) Archibald Arcade Diver 1.0
Thrilling submarine kind of adventure based on classical arcade style. A combination of shooting game, classical arcade and popular Bomber-like game makes Archibald Arcade Diver being splendid and long-lasting amusement for everyone.

---
8) Arvale - Journey of Illusion 4.0
Arvale: Journey of Illusion is an epic Role Playing Game, with over 20 hours of gameplay, six immense continents with 280 maps to explore, 200 different monsters to fight against, and over a hundred different items, weapons, and magic spells to use.

---
9) Arvale: Treasure of Memories, Ep. 1 1.0
Arvale: Treasure of Memories, Episode I begins the story of an unlikely hero, Duncan Forsythe. Duncan was an adventurer at one time, and it has been rumored that he's already saved the world once. Maybe. You see, he has this memory problem...

---
10) Aveyond 1.0
Quest across a vast and beautiful world brimming with danger, adventure, and amazing treasures as you race against time to save your kingdom from a triage of powerful demons. Fight monsters and solve quests to gain experience and goods.

---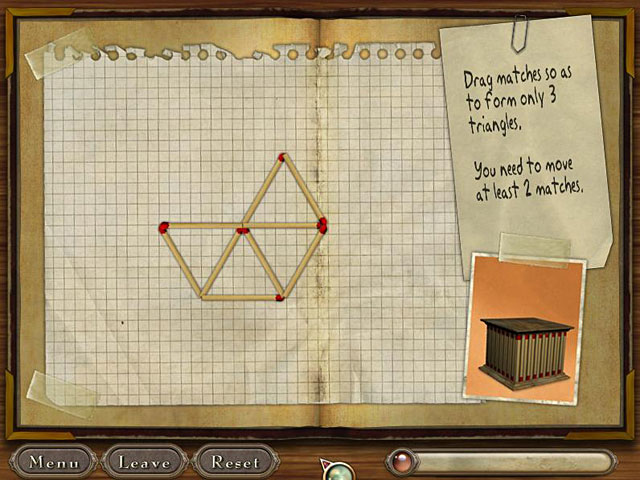 11) Azada 1.0
What is Azada? Uncover the secret in the missing pages of an enchanted book and break free from a magical puzzle prison!

---
12) Azariah's Labyrinth 1.1
A room with four doors and yet no exit. A maze consisting of a single room. Doors that lead only to the room you just left. What lies beyond the madness of the forgotten labyrinth?

---
13) A_Wizard_Tale 4
Guide the wizard through to the castle, help him find books and the princess.

---
14) Ball Revamped 1.00
Ball Revamped: Guide the ball through a series of mazes.

---
15) Basic Bob: Island of Misfits 1.0
Basic Bob: Island of Misfits is a 3rd person adventure game starring Basic Bob, a 3D stickman on a quest to rid the misfit islands of furry little creatures called bumbles.

---
16) BlackDungeon 1.0
Explore a gigantic underground dungeon. Search for treasure, weapons, magical items, and the big lake. Avoid monsters and try to find a tavern to recruit other adventurers for your exploration team. Find a cure for all boredom in this game world.

---
17) Blades of Heaven 1.1
Blades of Heaven is an addictive RPG featuting Laura, a Shadow Blade, who as she fulfills her first mission discovers some things may not go very right. Don't miss this 40H adventure full of twists!

---

18) Bonez Adventures:Tomb of Fulaos 1.1
3D RPG/Adventure game from the third person view with: -Incredible story taking place on a historical Earth in 30's -Many enemies to challenge your combat and magic abilities -Many items -Special sub-games which are included in the story

---
19) Brawler Chapter One 1.6
Journey across the land to find the secrets of a strange alliance between the Thiefs Guild and Mercenaries.

---
20) Brawler Chapter Two 1.6
Is the hardcore RPG scene too complicated for you? Is the action hack and slash too superficial? If that is so, then you will like this game for sure. Because this game is neither of that.

---
21) Buffz RPG 1.6
Buffz RPG is a 2d Real-time Action RPG where you have an ultimate quest of defeating Nidrog, the curse creator. Learn buffz, train new skills, face giant creatures and prepare to FIGHT! Masters and quests will increase your powers !

---
22) Bugdom Demo 1.24
Bugdom is an incredibly diverse 3D game which is great for the entire family. The Bugdom was once a peaceful place ruled by the Rollie Pollies and the Lady Bugs, but not long ago the Bugdom was overthrown by the clan of the Fire Ants.

---
23) BulletTime 1
Come check out Bullet Time fighting, it has a very similar feel to the Matrix

---
24) Cherokee Trails 2.0
Parallel the trek of the Cherokee tribe across 19th century America in an exciting adventure game.

---
25) Cherokee Trails Software 1.0
Explore a ghostly trail based on Cherokee history.

---
26) Chopper 1.00
Chopper: Blast your enemies out of the sky.

---
27) Cognizance 1.0
Cognizance is a 2D horizontal shooter game that combines a traditional shooter with puzzle and RPG elements. Build up the stats of your character early on, and then defeat the boss at the end to win!

---
28) Crimson Warfare 1.00
Crimson Warfare: Strategize and deftly execute your attack.

---
29) Daimonin 0.9.7
FREE isometric real-time massive multiplayer Online RPG. 2d/3d graphics, 3d sound effects, digital ambient music. Fast expanding world & community. Thousands of items, spells, monsters, quests... Group playing, guilds and clans. With Map Editor!

---
30) Dawn's Light 1.0
Dawn's Light features tons of enthralling puzzles, unique dungeon designs, an epic storyline and an intuitive journal system. Explore over 25 islands across 5 different continents in this massive quest.

---
31) Depths of Peril 1.002
An action RPG with strong strategy elements where you play as a faction leader protecting a barbarian city by destroying threatening monsters and completing quests. At the same time, you compete with rival factions to see who will rule the city.

---
32) Devildom Escape 1.1
The story is about a ten years old boy, Tom. One night, tom was brought to a horrible strange world by a weird credence which he found in his garden, what will his fate will be like? Can he get out of the devildom successfully?

---
33) Devils and Cupid 1.00
Battle the legions of the underworld in a diaper and heart flinging crossbow in this adventure platformer. Play this addictive Solitaire game and have a lot of fun for FREE!

---
34) Disciples II: Dark Prophecy Empire Demo 1.2
Disciples II: Dark Prophecy returns gamers to the magical realm of the Sacred Lands.

---
35) Disciples II: Dark Prophecy Undead 1.2
Disciples II: Dark Prophecy returns gamers to the magical realm of the Sacred Lands.

---
36) Dogs and Fishes 1.1
Save your dog from wild cats, dinos & fishes. Kill the fishes for high score. Find new levels where you will meet big dinosaurs. Nice background music and response timing will make you enjoy this game for hours together. New Version of the game will have multiplayer feature to play online with your friends. You can get the Trial version or the new Versions with more levels from www.softtanks.com

---
37) Dragon Forest 9.7
Venture into the ruins of Gulkur. Reclaim the sacred Stone of Truth and assemble the seven Elvish Archers of pure Greenwood on the Southern Mountain Range. Make your way North through the Dragon Forest where trees are alive and evl.

---
38) Drakojon Skies 1.00
Drakojon Skies: Rain destruction and death upon your enemies.

---
39) Drakon 2035 1.00
Drakon 2035: The skies are fraught with danger.

---
40) Dustan Soul Adventures, Only the Facts 1.0
This program is a multimedia, interactive, Adventure, that explains how mankind can be saved in an easy to understand format.

---

41) Emoticon Adventures 1.0
Emoticon Adventures is a free game where you make your way through 10 levels of mayhem and adventure, encountering many enemies on the way!

---
42) Escape 5.3.11
Escape is a tile-based puzzle game in the style of "Adventures of Lolo" or "Chip's Challenge." Unlike either of those games, Escape doesn't rely at all on reflexes--it's all about your brain.

---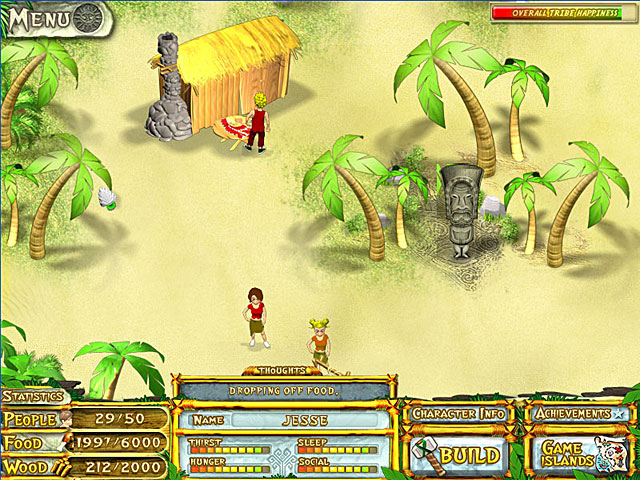 43) Escape From Paradise 1.0
Play 5 major games, conquer 12 mini games, and lead the survivors of a shipwreck on 1 epic adventure! Can you Escape From Paradise?

---
44) Etherlords Strategy Demo 2
Etherlords II takes you back to the world of Ether and into a whole new realm of fantastic possibilities.

---
45) Express Music Organizer Music Organizer 4.54
Music Organizer is best music organizer developed to organize all music tracks with music organizer. Use the best music organizer, automatic music organizer software, the top rated music organizer utility as computer top music organizer.

---
46) Fairyland Online 1.0
Cute style MMORPG based on fairy tales story.

---
47) Final Destination 1.01
The planet Larson's Folly was hit with a stellar shockwave at 7:14am on March 28, 2815 A.D. The world was instantly destroyed. There was only one question: did any escape?

---
48) Fishdom H2O: Hidden Odyssey 1.0
Dive to the bottom of the sea and find various hidden items in numerous eye-teasing locations. Earn cash to buy cute sea creatures and beautiful ornaments and create three unique aquariums of your dreams!

---
49) Fishdom H2O: Hidden Odyssey by Playrix 1.2
Dive to the bottom of the sea and find various hidden items in numerous eye-teasing locations. Earn cash to buy cute sea creatures and beautiful ornaments and create three unique aquariums of your dreams!

---
50) Free Fly 1.0
Take an funny and adventure trip by the spaceship. Try to get marks as many as you can during your flying. Try to evade the obstacles during the flying. And get the tools as many as possible to make the plane flying.

---


Browse Pages: 1 [2] [3] [4]