Tools & Utilities - Internet Programs from 1451 to 1500 listed after downloads number (from 2891 category titles)
Order programs after downloads or name or date (currently are listed after popularity)


1451) Police Car Auction Search Tool 1.1.2
Police Car Auction - Seized Vehicle Database Search Tool. Every day, thousands of vehicles in North America get repossessed through loan defaults, seizures, tax & surplus laws. Storage issues create mass auctions at steep discounts, which are online.

---
1452) Cell Phone Reverse Lookup 3.1
Cell Phone Reverse Lookup - Search Tool. Enter the cell phone number of the person you want to find, and instantly access their name, address history, connection status, carrier, and background records. Also works with landlines & unlisted numbers.

---
1453) SSH tools 0.8 beta
SSH tools is a free, fast, easy to use and robust SSH, Telnet, FTP, RLogin client. SSH tools is ideal for connecting to remote systems running UNIX and VMS as well as the many BBSs and databases that are now available via the Internet.

---
1454) Free Webcam Watcher 1
Watch up to 24 webcams simultaneously! Save any frame as a pictures, or use any webcam as your screensaver. You can zoom in and zoom out of any webcam. You can even set the refresh rate of each webcam. See the world from your desktop. 100% free.

---
1455) DVD Cover Searcher Pro 2.2.5
If you are looking for DVD, or Audio covers & labels, DVD Cover Searcher Pro will perform this task with the greatest of ease.

---

1456) Dynamic Web Ranking 4.0
All-In-One web ranking and site positioning software checks your web site positions on all major engines and provides you the suggestions on how to get to the high ranking.

---
1457) Link Logger - Linksys Protocol 2.1.0.19
Affordable professional logging tool with all the features including remote notification, custom alarms, hostname and whois lookups, network messaging, automatic data management, historical searches, description of port services, online updates, etc.

---
1458) OrangeBox for Windows 1.0.0
Create and publish RSS newsfeeds with OrangeBox for Windows. From an intuitive control panel, you'll have access to all the tools needed to syndicate your news to millions of people.

---
1459) Visendo popConnect 6.0
MS Exchange Server is not able to collect mails from external POP3 or IMAP4 accounts. popConnect is built to do that. It connects to POP3 or IMAP4 accounts, requests the mails and moves them to the right exchange mailbox. It works every Exchange.

---
1460) Form1 11
Single file customizable web form and form to email processor.

---
1461) OSS Internet Speed Booster 4.5.0.1
Boost & optimize your Internet connection speed with this set of tools - A free utility to help you keep your system healthy and responsive. This program is a package of 3 utilities, a network pinger, and internet speed booster, and a Free Mem tool.

---
1462) Windows Time Synchronizer 1.1
Windows Time Synchronizer is a time client and server to synchronize the computer clock over the network. The time client receives the current time from a time server located in your local network or somewhere in the internet.

---
1463) WeatherAlert 2.00
WeatherAlert allows you to enter multiple U.S Zip Codes and determine a jam-packed array of information that includes, current temperature, wind chill temperature, barametric pressure, Visibility, UV and Dewpoint. Nine day forecasts is also supported

---
1464) Guard Web 1.0
monitor a site data and connection time and alert threw mail or phone.

---
1465) ATAF-Picture-eShop 2004.0.2
ATAF-picture-eShop is 100% web-based online shop where you can sell your pictures in a familiar XP design ATAF-picture-eShopy is a easy to install, where you can easy can upload and sell pictures on the web.

---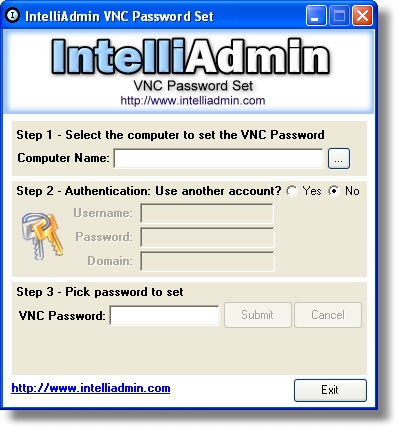 1466) VNC Password Set 2.0
This program allows you set the password of your VNC server on your LAN. It also lets you set alternate credentials for connecting to the remote machine. Supports UltraVNC, RealVNC, and TightVNC.

---
1467) CoolEagle Personal Firewall 2.03.00
Monitor all activity on your computer and show the currently data flux of in or out computer. Hiding your computer identity from hackers. Stopping hacker attacks automatically.

---
1468) CryptoForm FM
Secure form tool for Internet security. This simple to use security solution, encrypts data entered through a web site. Excellent for collecting credit card details, sensitive information, etc. A completely secure solution that works on any server

---
1469) SMS in a box 0.8
SMS in a box is an SMS gateway and enables you to build your own SMS based services. Use it to deliver ringtones via WAP PUSH or send and receive text messages from your web applications.

---
1470) PSTSync 2.3
PSTSync, the ultimate tool for all of your PST file management. Now you can easily synchronize all of your data the smart way. PSTSync can handle all types of Outlook folders. It keeps all your computers in sync with your PST mail files at all times.

---
1471) Turbo Internet Accelerator 2.2
urbo Internet Accelerator is a program that corrects two of the most famous Internet problems: slow connection performances, undesirable disconnections. Also, the application includes other useful features.

---
1472) Auction Watcher 3.0
Auction Watcher is a unique piece of ebay auction software that should be owned by all eBay users. It provides an instant insight into eBay's Top Keywords, Hot Items and Auctions.

---
1473) Socks Connector 1.21
Socks Connector is an utility that allows to connect to any internet TCP services ( POP3, SMTP, NNTP etc. ) via socks proxy even if client software does not support socks protocol. Detailed user's guide could be found at SC homepage.

---
1474) Relax 2.80
Relax is a free, multi-platform web server log analyzer for tracking which search engines, search keywords and referring URLs led visitors to the web site. Frequently updated parser module recognizes hundreds of search engines.

---

1475) KF Web Server 2.5
KF Web Server is a free HTTP Server that can host an unlimited number of web sites. Its small size, low system requirements and easy administration make it the perfect choice for both professional and amateur web developers alike.

---
1476) CB Bar 2.24
With over 10,000 programs and ebooks, it is a little hard to find the software that you are looking for in the Clickbank Marketplace. Not with the CB Bar. Search the Clickbank Marketplace in depth with our one of a kind tool.

---
1477) Alchemy Ping 1.0
A nice FREE graphic replacement for the standard PING utility.

---
1478) SpywareBlaster 3.4
SpywareBlaster can help keep your system spyware-free and secure, without interfering with the "good side" of the web. And unlike other programs, SpywareBlaster does not have to remain running in the background.

---
1479) Free Popup Stopper / Blocker 1.0
FREE popup stopper from www.popupstopper4free.com. Block those annoying popup ads. Plus, search the search engines from any website you are currently on. A search box will be right on your browser. Free history and cookies deleter too!

---
1480) STG Cache Audit 1.0
Easily see site, URL, cookies and history lists on the Internet Explorer cache STG Cache Audit is an advanced, easy to use tool to extract information from the Internet Explorer cache. View, Export (Excel, CSV, Text and HTML) and print the cac

---
1481) InterSkinner 1.0
A small program, which changes the background image of Microsoft Internet Explorer.

---
1482) MyWANIP 2.00
MyWanIp is a Windows 95,98, ME, NT4, 2000 and XP utility that allows you to discover your WAN IP address. Many home and small business users have broadband routers like the Linksys, D-Link, SMC, Netgear, Cisco, Agere between their LAN and Internet.

---
1483) SnapKey: Parental Internet Monitor 2.0
SnapKey provides the one-stop solution for parents who want to insure that their kids are safe. SnapKey runs in the background, completely undetectable, and monitors all computer activity. Parents access SnapKey anytime to insure their kids' safety

---
1484) cvHarmonize 1.0.0
cvHarmonize aids web developers in selecting color schemes for web sites. The program is extremely easy to use and is almost self explanitory. Simply select or enter a color and cvHarmonize will suggest colors that will match.

---
1485) extVIEW Active Directory View/Search 2.14
The extVIEW Active Directory View/Search Software for Intranets is a browser-based solution that makes viewing and searching Active Directory users and resources fast, easy, and accurate.

---
1486) Internet Access Monitor for EServ 3.2
Internet Access Monitor for Eserv is a software for monitoring the efficiency of your company Internet bandwidth usage. Using this product you can easily find out who, when, where to, where from and what accessed the Internet.

---
1487) Product Scope 32 PRO - UE 4.5
A very resourceful Internet Bookmark program and Comparative Shopping. Spreadsheet Option available. Database convenience for tracking product, manufacturer, and place to buy information. Profile Exchanges. File Search. Search All text fields!

---
1488) IE Performance Addon 1.0
Creates a second Window in IE, lets you load pages in the new window, and then when you click on a link in the new window, it brings up the target site in the original window

---
1489) Software Selections 1.0
Software selections will allow you to check our database of freeware for new applications without the need to go to our website

---
1490) SiteRankOptimiser 3.2
Web Site Rank Optimizer ! Skyrocket Your Website To A Top 10 Ranking ! Get indexed in ALL of the major search engines in 12 hours. Optimize your website for MSN, Yahoo, and the new Google... See how your competitors outrank you in the search engines.

---
1491) Privat-Webcam G4 4.0
The G4 is our current flagship and exactly the right choice for your business website. With this software professional live events, webcam livechats and video conferences are no more problems. Do not save at the wrong side and arrange your internet

---
1492) Eyecopia 1.3.1
Easy security for protecting your home, securing businesses, watching over your family, or keeping an eye on pets. Eyecopia detects motion from webcams and camcorders, records video events, and sends notifications to email, cell, and Eyecopia Remote.

---
1493) Registry Compactor 1.1
Registry Compactor for Windows 9X/NT/ME/2000/XP will enhance your system's performance by removing registry gaps and empty entries, and then compacting and defragmenting the registry file. Microsoft Windows includes no tool to perform this function!

---
1494) NetScanTools 5.10
NetScanTools is a collection of internet utilities. Features: Automated research of IPs/ hosts/domains/emails/URLs, NSLOOKUP, Ping, Traceroute, Whois, Port Scanner, Ping Sweep Scanner, RBL, Time Sync, Ident Server, NetBIOS shares, LAN Info and more.

---
1495) MHT Quick Saver 3.23
The program provides instant saving of any web page on view in Microsoft Internet Explorer and in any of the formats supported by Explorer formats. This includes the convenient 'Web Archive' single file format with the *.MHT extension.

---
1496) Gotta Know Now - Web Page Watcher 2.6p
Gotta Know Now continuously watches web pages that you specify for text, updates, or availability. If the text appears or an update occurs, Gotta Know Now will alert you with an audible sound and email.

---
1497) PageRank Checker 1.0
Google PageRank Checker - Check your Google PageRank with samll script. PageRankBar.com provide a small script to show the original google PageRank

---
1498) My IPs 1.0
MY IPs is a little utility that will return your actual Internet IP address even if you're behind a Firewall. It accomplishes this by connecting to remote Web Site and returning the IP address from there.

---
1499) 3CX Phone System for Windows Free 3.0
3CX Phone System FREE edition is a SIP-based IP PBX developed for Windows. Easy to install & configure, scalable, eliminates phone wiring & allows hot desking. Lowers call costs via VOIP providers & eliminates vendor lockin. Download FREE edition!

---
1500) Hide My MAC Address 1.2
Hide your MAC Address from hackers, law enforcement, your ISP, WiFi networks, online games, and more! Anyone with the right tools can track your Internet activity if they know your MAC Address. Public Wireless Access Points are all over, some less se

---


Browse Pages: [1] [2] [3] [4] [5] [6] [7] [8] [9] [10] [11] [12] [13] [14] [15] [16] [17] [18] [19] [20] [21] [22] [23] [24] [25] [26] [27] [28] [29] 30 [31] [32] [33] [34] [35] [36] [37] [38] [39] [40] [41] [42] [43] [44] [45] [46] [47] [48] [49] [50] [51] [52] [53] [54] [55] [56] [57] [58]