Media Management - Multimedia & Design Programs from 1 to 50 listed after downloads number (from 492 category titles)
Order programs after downloads or name or date (currently are listed after popularity)


1) Ai Picture Explorer 8.0.1.8089
All-in-One Graphics Viewer, Player, File Manager, Explorer, Batch Image Processor, Editor, Converter, Album + Organizer, Batch Unzipper, Multimedia Slide Show Editor, Duplicate Finder, Web Page Generator + HTML Cataloger

---
2) ST Thumbnails Explorer 1.2.2190
Fastest Thumbnails Viewer for AI, AIT, CDR, CMX, CCX, CPT, CLK, DES, EPS, FH7+,FT8+, CMV, MDI, WCN, JP2, JPG, PSD, XAR, ART,WEB, BMP,PS,PDF,TIF,TGA etc. Animation and multi-page support. Shows version, type, keywords, notes, size and other file info.

---
3) MyFilms 4.3
MyFilms is your perfect companion for working with downloaded movies.Easily retrieve,search and edit movie information with ONE CLICK.Quickly decide which movie to watch.Play the movie include subtitles if needed.

---
4) JPEG Japery 1.00
JPEG Japery automates common jpg file operations. This package can rename, alter case, list, set attributes, encrypt, decrypt, wipe, delete and more. Support added for date picture taken, date modified, date digitized and camera make and model.

---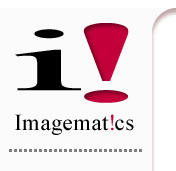 5) ImageMatics StillMotion Creator 1.7
Creates animated Slide shows form still images. Mimics the functionality of an animation camera stand to create pan and zoom animations from still images. Creates SWF and AVI output. Time line key frame interface creates pan, zoom, rotate and 3D.

---
6) CopyPod Photo 1.10
CopyPod Photo allows you to transfer, backup, copy or download your photos from your iPod to your PC effortlessly. Just drag and drop your iPod photos to transfer them on your computer or to play them in a SlideShow.

---
7) Mac DVD Ripper 6.0.40.1129
DVD Ripper for Mac is powerful DVD ripping software which can rip DVD to all popular video formats including AVI, MPEG, WMV, DIVX, RM, MOV, 3GP, 3GP2, MP4, MP4 AVC and audio formats as MP3, WAV, WMA, AAC, AC3, M4A (AAC), OGG, RA, AU, etc.

---
8) 1st MP3 Tag Editor 5.91
Got a bunch of MP3 files with missing tags? Get 1st MP3 Tag Editor and get them filled in automatically. When connected to the Net, the program will automatically connect to a database and import MP3 tag data based on track properties.

---
9) iPod 2 PC Transfer for Mac 2007.11055
Lenogo iPod to PC Transfer for Mac utilizes iPod's internal database to display your iPod's contents instantly. Lenogo iPod to PC Transfer for Mac is fully compatible with all existing iPod including iPod (1st, 2nd, 3rd, 4th, and 5th generation iPod)

---
10) Convert to MP4 for Mac 2007.11025
MP4 Converter for Mac is specially made for Mac users to Convert Video and Audio files including AVI, DivX, XviD, VOB, ASF, MPEG4, RM, RMVB, 3GP, WAV, WMA, M4A, AAC, MP3, 3G2, MP4, MOV, MPEG, WMV for Mac, iPod, Zune, iPhone, Apple TV, PSP, etc...

---
11) MP3-tag 5.91
mp3Tag is a music tag editor for MP3, WMA, MPC,OGG, APE, MP4 files with great features, like an automated search for lyrics/pictures, Amazon/FreeDB support. The program comes with batch processing options for working with large music file collections

---
12) 3D Photo Browser Light 8.5
Image/3D/audio files organizer/viewer/editor (+80 formats supported). It includes multi-folders thumbnails viewer, images editor, 3D viewer (including textures & decimation), fade in-out slides show, executable slides show, search feature...

---
13) Movies Database 1.37
Automatically catalog a movie DVD, VCR etc Collection via Retrieval of Multiple Images and Information from the internet by entering Movie Titles or UPC codes manually or with the aid of a BarCode Scanner . i.e. Actors,Characters,Plot etc.

---
14) DP Quick Time Converter 6.1.7.1218991.01
QuickTime Converter is an efficient program to convert QuickTime MOV, QT, MP4 and M4V files to AVI, DivX, Xvid, MPEG2, MPEG2, VCD, SVCD and DVD formats. The program uses fast encoding and decoding system to ease your realmedia conversion jobs.

---
15) ACDSee 8 Photo Manager 8.0
ACDSee 8 Photo Manager: Find your best photos, and easily organize the rest. This fast photo software gives you powerful organizing tools that make it easy to manage, enhance, and share your growing photo collection - all for an unbeatable price.

---
16) Moyea PSP Video Manager 1.2
PSP Video Manager is a PSP Video file manager freeware developed specially for PSP owners, which can transfer PSP video files between your PSP and computer with ease and is very popular with the PSP owners.

---
17) Convert DVD to MP4 for Mac 7.0.35.4268
DVD to MP4 Converter for Mac provides an ideal solution for Mac users to Rip DVD to AVI, DVD to MP4, MP4 to AVC, MPEG, DivX, etc, and to Audio formats including MP3, AAC, M4A, etc. Supported by all popular MP4 player such as iPhone, Zune, iPod,...

---
18) Decrypt DVD Rip and Unprotect 2008.1.101011
Rip and Unprotect is an ultimate DVD ripping and backup tool. It can rip your DVD to AVI, iPod Format, PSP Format, VCD, WMV or SVCD. The fast and accurate ripping engine takes makes your dvd ripping job easy.

---
19) Collectorz.com Movie Collector 4.9.5
Catalog your DVD movies in a database automatically. Just type the movie title or scan the DVD barcode to download all data from various sources on the internet (like IMDb and Amazon), including director, actors, genre and the DVD cover image.

---
20) MAC DVD COPY 2010
Powerful Mac DVD copy software that can perfectly copy DVDs directly to DVD blank disc, copy DVD to your computer, or copy from computer to DVD. Easily remove DVD copy protection and share or convert your DVD movies without any limitation.

---
21) Lightbox 1.0
Use Lightbox to organise your image collection. Designed specifially for use by photographers (traditional or digitial), Lightbox provides key features for organising images.

---
22) MAGIX media manager platinum e-version
Spending too much time on your PC trying to find your music, videos or images? Organize, edit and play. Enjoy.

---
23) Lenogo iPod to pc transfer f 3.0
transfer music from ipod to computer

---
24) DP DVD Rip & Unprotect 6.1.2.1218991.01
Rip and Unprotect is an ultimate DVD ripping and backup tool. It can rip your DVD to AVI, iPod Format, PSP Format, VCD, WMV or SVCD. The fast and accurate ripping engine takes makes your dvd ripping job easy.

---
25) CamSplitter 2.0
CamSplitter software allows to use one webcam device in multiple applications without locking the device. This software is designed to work like a bridge between one webcam device and several webcam software applications.

---
26) Screen VidShot 3.4.4
Capture desktop and windows to AVI video presentation! Screen VidShot allows you to record screen to video AVI, ASF, WMV. Using our video capturing technology you can record mouse movement and any changes to any to any application on your desktop!

---
27) Collectorz.com Book Collector 4.4.7
Catalog your books in a database automatically. Just type author and title or type/scan the ISBN barcode to download all data from various sources on the internet (like Amazon and various library sites), including the cover image.

---
28) MovieTaxi 3GP Video Converter Platinum 7.1.2
MovieTaxi 3GP Video Converter is an extremely easy to use 1-Click solution to convert Tivo, DivX, Xvid, MPEG, MPEG4, WMV, AVI, (S)VCD, RealMedia videos and many more to 3GP mobile phones in high quality at high speed.

---
29) Abander PhotosControl 1.01 B1
Images manager and Photos Organizer, IPTC and EXIF tag Editor and viewer. JPG, JPEG, GIF, PNG, BMP, TIF and more... Rotate (losless jpeg), Rename, Convert, Resize and more...

---
30) Text-to-Speech Master 2.3.5
Text-to-Speech Master is very powerful and interesting program that lets you listen to documents, e-mails or web pages instead of reading on screen or even convert them to audio files!

---
31) FlipAlbum Suite 5.5
FlipAlbum 5 Suite automatically creates 3D page flipping photo albums that can be shared online or through Cds.

---
32) Avatar Capture 1.16
Looking to create an avatar? Using Avatar Capture you can grab any image on your screen, resize it, crop it, and save it in many formats. Many people use Avatar Capture to create their own unique avatars instantly. Give it a try today!

---
33) CryptaPix 3.01
CryptaPix is an image file management and encryption program for Windows. Organize, print and secure your digital photos and downloaded image files. Resize, rotate, crop, and remove red-eye from photographs. Create standalone slideshows. Much more.

---
34) Extreme Thumbnail Generator 1.16
Do you have a lot of photos you want to share with your friends and family easily? Then Extreme Thumbnail Generator is a perfect tool for you! It will create beautiful web photo album with just a few mouse clicks!

---
35) Movies Database Mac 1.37
Automatically catalog a movie DVD, VCR etc Collection via Retrieval of Multiple Images and Information from the internet by entering Movie Titles or UPC codes manually or with the aid of a BarCode Scanner . i.e. Actors,Characters,Plot etc.

---
36) PicaJet Photo Organizer 2.5.0.488
PicaJet Photo Manager helps you automatically manage 1000s of your digital photos in seconds. If you have a large photo collection and need an efficient way to organize it, this is the software you'll want.

---
37) Collectorz.com Comic Collector 2.10.5
Catalog your comic books in a database. Adding comics to the database is quick and easy, the "Add Multiple Comics" feature lets you add entire series of comic books in one single action. Use the TWAIN support to scan cover images.

---
38) MyAllMovies 1.2.1
MyAllMovies is tool which gives you control over growing movie collection. If you spend more and more time managing collection of DVDs, DivXs, VCDs, Hi8 and VHS tapes.. then MyAllMovies can give you helping hand.

---
39) ACD mPower Tools 1.0.2
ACD mPower Tools is a set of handy extensions to Windows and other programs that let you work faster, while staying in the environment you normally use. You don't need to open separate programs to get the benefits of this digital photography software

---
40) DWGSee DWG Viewer 2.35
A lite and fast dwg viewer with ACDSee-like interface, browse , view and print DWG, DXF files. Supports AutoCAD 2007 drawing format. It works with the terminal server, for instance Citrix, feel free email us. Now, Print to scale is supported.

---
41) PhotoDVD 2.9.1.2
Create an animated slide show with your digital photos on DVD giving you an elegant movie with pan and zoom effect easy to share with your friends and family on your home DVD player. Add comments and music too! A great way to save your memories.

---
42) AAR DVD MP4 Converter 7.4.2.01991.01
Convert DVD to MP4 video (with AAC audio) and AAC audio. Can Open DVD ,IFO, MPG/VOB files, split large video/audio files to volumes ,preview video stream and monitor converting process.

---
43) Picture Organizer 3.61
Find, Organize, Display, Edit, Print, and E-Mail Images and Pictures. Find, Play and Organize multimedia files, including Audio Video and MP3 files. Organize files in Photo Albums, and cross reference by creating and using file groups.

---
44) BioniX Wallpaper 5.1
BioniX Wallpaper is a complete and advanced wallpaper changer / manager, that cycles the pictures on your desktop at your choosen time intervals.

---
45) CoffeeCup Flash Photo Gallery 5.6
CoffeeCup Flash Photo Gallery is an awesome and easy to use image gallery for your Website. It supports all major image formats. No HTML or Flash knowledge required! Simply point the program to photos on your computer and you are all set !

---
46) Get Color from the Screen 1.6
Get color value from the screen in RGB, CMYK and many more. Great fro designers, WEB-developers and other.

---
47) MyPic 5.1
Iimage viewer. Support all the popular picture formats. View pictures in full-screen mode one by one, or by clicking thumbnails. Background music and background picture can be customized according to your taste. Can be run from flash disks and CDROM

---
48) Image Assistant 3.02
Convert images among formats, and resize, rotate, apply filters and add stamp text on your images.

---
49) DVD CONVERTER ULTIMATE 2008.3.1.0512
Ultimate DVD Converter converts DVD's to play on any portable device including iPod, iPhone, Zune, PSP, video capable MP3 players, video capable mobile phones, Pocket P.C., etc.

---
50) AD Video Processor Software 1.0
frames extract and convert AVI to animated GIF

---


Browse Pages: 1 [2] [3] [4] [5] [6] [7] [8] [9] [10]