Others - Security & Privacy Programs from 101 to 150 listed after downloads number (from 259 category titles)
Order programs after downloads or name or date (currently are listed after popularity)


101) Portable Password Manager 1.0
Take control over your multiple web accounts and secure your passwords by having them stored on your mobile storage device.

---
102) Safer Workstation 1.0.1
Safer Workstation will turn your removable media device (iPod or thumb drive, for example) into a "key" for your login. Eject the drive from your system, and Safer Workstation will automatically log out the current user.

---
103) Dekart Logon for Lotus Notes 1.02
Protect access to Lotus Notes with smart cards, USB disks and biometrics. Dekart Logon for Lotus Notes performs high level user authentication, ensuring that only authorized users can access Lotus Notes data and resources.

---
104) Max PC Privacy 6.9
Max PC Privacy is a utility in Internet & Window Privacy, it safely deletes online Internet tracks and program activity records that are stored in your browser & other hidden files on your PC.It improves the PC Performance and ensures the privacy.

---
105) Inspice Trace 3.2
A location tracking program that emails you the precise location of your stolen laptop. Also, it lets you unrecoverably destroy your sensitive data in the laptop. Accurate and worldwide tracking. 100% privacy safe.

---
106) Surf Maid 1.7
Surf Maid protects your privacy by safely removing your Internet records from your computer,in other words wash away all traces of your PC and Internet activity and improve system performance.

---
107) DCS NetConceal Anonymizer 3.6.41.2
It makes sense to keep yourself anonymous and informed of who is out there to steal your personal information. With NetConceal Anonymizer acheiving this not only becomes a reality, it is so easy even a toddler could do it!

---
108) Active ERASER 4.01
Active Eraser is the most comprehensive data-destruction toolset that includes Windows and DOS applications, for keeping your PC secure from undesired data recovery. Supports U.S. DoD 5220.22-M, VSITR, GOST P50739-95 and Gutmann sanitation standards.

---
109) Desktop Spy Agent
Desktop Spy Agent is an invisible and easy-to-use PC activity monitoring tool that captures screenshots of the active application window or the entire desktop at the predefined time intervals varying from 1 second to several hours and saves the recorded images to a specified directory on the hard drive.

---
110) RealTime Cookie & Cache Cleaner 3
KleinSoft proudly presents the latest installment in the RtCC range, RealTime Cookie & Cache Cleaner. RtC3 consists of all the features RtCC v2.5 had and then some! The features now include the ability to clean your internet cache on the fly.

---
111) Hide-A-File 1.0.0
Hide and password protect files or entire folders on your hard drive. Give different passwords to different files and folders and give these passwords to different people so you to control who can access different files.

---
112) PCMaid 1.0.0.1772
The ultimate privacy utility. Almost instant scan speeds, and built in utilitys make PCMaid a must have. Favorites Safe lets you password protect your favorite URL's. Startup & Service Managers allow fine tuning of your PC. Secure Deletion & More!

---
113) Intensive Care Utilities 4.20.040827
Intensive Care Utilities is a powerful toolkit for server and domain disaster recovery and back-up that also serves as a rapid cross-platform migration tool .

---
114) PasswortGenerator 1
To Create fast and Easy Passwords/-Lists

---
115) Password strength analyser and generator 0.9
The Password Strength Analyser and Generator is one application combining two tools - the analyser (shows the "strength" of your pass phrase regarding some rules) and the generator (generates a "strong" pass phrase regarding the same rules)

---
116) Folder Security Guard 3.0
Folder Security Guard allow You safe protect folders and data inside folders on your drives. You can hide folders completely making it invisible and inaccessible for people using your computer.

---
117) Instant Lock: BEST FOLDER LOCK Software 3.0.2
InstantLock.NET : With this revolutionary computer security software, totally protect, lock, hide folders from other users and programs. Multi user, password feature. Works with Windows XP 9x NT 200x Vista Me Please enjoy, This 5 stars FREE Download

---
118) File Wipe 2.0
An industrial strength file destruction utility. It also removes Internet explorer history, cookies, temp internet files. Cleans INDEX.DAT files on your computer which also keep tracks of your IE activities. Removes Adobe Acrobat reader history.

---
119) USB CopyNotify! 1.2
USB CopyNotify! is a software utility that notifies you when a USB Stick is being used on any of the PCs on the network. This security utility alerts you and hence prevents the unauthorized copying of your confidential data on USB sticks/drives.

---

120) Internet Explorer Password Changer 3.0.1.5
Freeware Hotmail password restoration utility recovers lost user secret code of Yahoo, MSN, Gmail, AOL, EarthLink, Comcast email account. Software display encrypted windows application asterisks character textbox code string in readable text format.

---
121) Xpert Security Pack 1.7
Xpert Security Package provides essential protection from email spam, hackers, and privacy threats. Antispam Engine is the best and most configurable antispam solution.

---
122) Instant LOCK Hide n Guard, Files n Folders 3.0
InstantLOCK ! With this revolutionary computer security software, totally protect, lock, hide folders from other users and programs. Multi user, password feature. Works with Windows XP 9x NT 200x Vista Me Please enjoy, This 5 stars FREE Download.

---
123) Instant Lock: BeST FoLdeR LOCk : Free Download 3.0.3
InstantLock.NET : With this revolutionary computer security software, totally protect, lock, hide folders from other users and programs. Multi user, password feature. Works with Windows XP 9x NT 200x Vista Me Please enjoy, This 5 stars FREE Download

---
124) Max File Shredder 2.3
Max File Shredder permanently delete files, folders, and deleted data from the recycle bin. Max file shredder allows deleting the history stored by windows and Internet Explorer and any other application completely and protect your privacy

---
125) Checkers Challenge Mac
Checkers Challenge -Wonderful board game for all fans of checkers on Windows deskt

---
126) Access Password Recovery Pro 2.0.3
A reliable utility for recovering lost passwords, Access Password Recovery is a Must-Have tool for every user who has to deal with Access documents. A wide variety of security and administration services is provided by this easy-to-use program.

---
127) OneClick Hide Window 1.6
OneClick Hide Window helps you to hide all active program window immediately by click left&right mouse buttons. You can hide the browser windows, folder windows, applications windows, all windows in a flash time. Hide window by oneclick now!

---
128) Email Password Breaker Software 3.0.1.5
AOL password recovery software retrieves all type passwords including identity passwords and auto complete fields. Forgotten password recovery tool easily unmask password hidden behind the asterisk and able to reset Content Advisor Passwords.

---

129) Outlook Lost Password Recovery Tool 3.0.1.5
Asterisk password revealer is a useful utility to unmask passwords behind the asterisk (*****) characters behind protected password. Outlook and outlook express email password recovery application supports all multiuser login passwords.

---
130) Digital Document Shredder 7.6.5
An advanced, powerful and feature rich digital document shredder system, and is the world's leading digital shredding software system that permanently removes selected files and folders and other information from your computer

---
131) Active Directory Reports 9.12.01
Active Directory Reports tool is an efficient, dynamic, and powerful solution for organizations to centrally manage Active Directory objects and resources on local and remote computers within a domain.

---
132) LAN ICU for IBM LAN Server 1.40
Backup and Repairs IBM LAN Server and Warp Server Corruption

---
133) Endpoint Security Console 2.0
Privacyware's Endpoint Security Console (ESC) enables system administrators to install, monitor, and configure Privacyware endpoint defense applications (i.e. Privatefirewall) on any Windows workstation, laptop or host within a server domain.

---
134) OpenOffice Calc Password Recovery 1.0.0
Calc Password Recovery will enable you to recover lost passwords and remove protection from spreadsheets created in OpenOffice Calc. The program supports all types of spreadsheets, recovers all types of passwords and removes all types of protection.

---
135) Clear Address Bar 2.1.0
Clear Address Bar is a privacy and clean-up utility that eliminates all these tracks from your computer. Cleaning up the history of your activities requires tedious hours of manually removing each history file or entry.

---
136) RecentCleaner 1.2
RecentCleaner is a personal privacy tool designed to clear recent files lists of various programs. It supports Word, Excel, PowerPoint, Front Page, Windows Recent, WinZip, WinRar.

---
137) QS Flash Magic Menu Builder Software 1.0
Build menus in under 3 minutes!-Editing software included!-Full Customization

---

138) Cell Phone Forensic Software 2.0.1.5
Cell phone forensic program examine complete detail of cell phone memory with mobile identification number, memory status, model number, SMS status and manufacturer. Mobile phone investigation tool can gather all useful information about your mobile.

---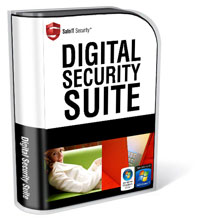 139) Digital Security Suite 2007
Digital Security Suite helps you protect the files on your computer. You can for example encrypt individual files for storage or secure mail attachements. You can also permanently remove (shred) files, folders and other information.

---
140) Outlook Password Revealer Tool 3.0.1.5
Outlook and outlook express mail password retrieval program reveals lost user login passwords from outlook email accounts such as Rediffmail, Gmail etc. Outlook password revealer tool supports all multilingual passwords regardless of length.

---
141) Desktop Search Software 1.8
Find desktop software easily retrieve text file zip achieves from email attachments or documents. It has been integrated with full text retrieval technology supported by OCR engine. It performs search directly in text including word or exact phrase.

---
142) CyberScrub Privacy Suite tools 7.9.1120
Privacy Suite Tools erases all evidence of online activity and securely erases data beyond recovery. Used by many federal agencies, as well as the US Army and Navy. Also encrypts sensitive info to prevent unauthorized access. VIA Padlock certified.

---

143) Outlook Password Restoration Software 3.0.1.5
Password restoration application recovers lost passwords of all email accounts like Yahoo, Gmail, MSN, Rediff etc saved on MS office outlook or outlook express and provides facility to store recovered information in txt file format or in clipboard.

---
144) Clean Internet 2.1
Clean Internet Free Version is an innovative solution for your online privacy issues. This program is equipped with features such as cleaning the secret index.dat file, typed URLs, cookies, cache, and most recently used data.

---

145) Auto Hide IP 4.7.1.8
Hide your real IP to protect your privacy on the Internet. Auto Hide IP enables you to surf anonymously and automatically change your IP address every few minutes, preventing identity theft and hacker intrusions, all with the click of a button.

---
146) AceErase File Shredder History Eraser 2.0
A File Shredder and History Eraser with Drag & Drop ease! Powerful file shredding algorithms meet and exceed DOD standards plus a PC and Internet History Eraser provide identity theft and privacy protection to keep you safe online and off.

---
147) ProteMac KeyBag 1.9.2
ProteMac KeyBag is advanced keystroke logger for Mac OS X. ProteMac KeyBag record all typed texts such as chat conversation, emails, documents, usernames, and much more. By using KeyBag you will save your time by preventing accidental data loss.

---
148) Delete Google History 3.0
Delete Google History is a software that cleans up your computer by removing all your history activities and unusable files. By doing that, you free valuable disk space, you make your computer perform and run faster.

---

149) Hide My IP 5.0 5.0.3.8852
Conceal your online identity with the click of a button. Surf anonymously, encrypt your Internet traffic, hide your IP address while web browsing, sending E-mails, instant messaging, or playing online games. Hundreds of secure IPs to choose from.

---
150) Google History Delete 2.1
Google History Delete Free Version is an innovative solution for your online privacy issues.

---


Browse Pages: [1] [2] 3 [4] [5] [6]