Animation - Free Download of Related Softwares
1) Pivot Stickfigure Animator 2.2
This program makes it easy to create stick-figure animations. You can build your own stick figures and load your own backgrounds. The animations can be saved as animated gifs to be used on web pages. An example animation is included.

---
2) Scrolling LED Bitmap Generator 3.2.0
Create an Animated GIF that looks like a scrolling LED display. It has several features to customize the display including scroll directions and styles. Two color sets for the LEDs and 3 fonts are installed.

---
3) River Past Video Cleaner Pro 7.8
Easy-to-use video converter software. Convert from 3GPP/3GPP2, ASF, AVI, DAT, DivX, DV, FLC/FLI animation, animated GIF, IVF, Matroska MKV, MOV, MP4, MPEG-1, OGG Media OGM, RM/RAM and WMV to animate GIF, AVI, MOV, WMV, DivX, XviD, DV, MKV, OGM, MP4

---
4) Serif 3DPlus 2
For 3D scenes, logos, animations, models. Award winning. Unusually good display: built-in DirectX; palette/depth/dither accurate Export Preview; five anti-aliasing levels. Includes fonts, objects, etc. FREE. Registration required.

---
5) EWDraw 1.7
EWDraw is a powerful vector graphics ActiveX for 3D and 2D visualisation and animation. You can use it for CAD,CAM,GIS and others. The EWDraw is based on Open CASCADE geometric kernel v 5.2 and openGL.

---
6) VB Animation GIF ActiveX Control 2.2
Animate your GIFs with this pure VB code Animation GIF ActiveX Control. It supports most GIF89a standards, including animation, looping, delay time, supports JPEG, BMP. Has Autosize, stretch features. The control is only 35K. Supports VB6 and VB5.

---
7) Animated Water Screen 1.0
Animated Water Screen will use your existing desktop,add water rippling effects,and make it look like your desktop is filled with water.Also you can run a slide show of your images in the water with a particular effect.

---
8) Powerbullet Presenter 1.44
Easily create slick Flash presentations for business, sales or educational uses. Simple drag and drop interface means no technical expertise required. Publish to the ubiquitous Flash format for maximum exposure. Supports graphics, sound, animation.

---
9) Fun Morph 7.86
Zeallsoft Fun Morph is funny and easy to use photo morphing and warping software. Morph and warp face or image of friends, family, celebrities. Turn them into a cat or a pig or any jokes!

---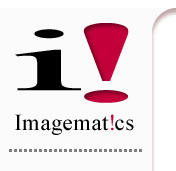 10) ImageMatics StillMotion Creator 1.7
Creates animated Slide shows form still images. Mimics the functionality of an animation camera stand to create pan and zoom animations from still images. Creates SWF and AVI output. Time line key frame interface creates pan, zoom, rotate and 3D.

---
11) Animated GIF producer 3.0.1
Create GIF animations from the blend of images, captured video snapshots, and multi-page files.

---
12) AMI PNG/MNG Construction Set Pro 2.0a.12
AMI PNG/MNG Construction Set represents the state-of-the-art in animation software to assemble, edit, optimize MNG animations and create transparent PNG files. Features Animation Wizard, Supercompressor, documentation, Banners, Buttons and more.

---
13) 1 Cool Flash Banner Tool 1.0
1 Cool Flash Banner Tool is the easiest way to add Flash animation to your web site. There's heaps of pre-built effects to use, or you can customize every detail of the effects to suit your needs.

---
14) Flash Menu Factory 3.0
Flash Menu Factory is a new software application that allows you to create stylish and impressive website navigation including flash drop down menus and more. Flash Menu Factory comes bundled with 106 high quality menu designs.

---
15) River Past Crazi Video for Zen Vision 2.3
Easy-to-use video converter software. Convert from DVD chapters, 3GPP/3GPP2, ASF, AVI, DAT, DivX, DV, FLC/FLI animation, animated GIF, IVF, Matroska MKV, MOV, MP4, MPEG-1, OGG Media OGM, RM/RAM and WMV to Zen Vision WMV and WMA

---
16) Trickfilm Cam 1.0.0
Take Stopmotion Picture Series easily: Select a Video Input Device from listbox, click the "Snap" button and choose a folder to save the pictures into. The marked picture in the list is shown as "Onion Skin" in Video Preview; e.g. for Clay Animations

---
17) Motion Artist 3.0
With MotionArtist 3.0, point-and-click button features replace the complicated scripting typically required for Flash animation, putting interactive banners, navigation buttons, menus, and photo albums right at your fingertips!

---

18) Easy GIF Animator 5.1
Easy GIF Animator is powerful yet very easy to use software for creating and editing animated GIF images. You can create animated pictures, banners and buttons in a snap, add stunning visual effects, reduce filesize and prepare animation for the web.

---
19) Effect3D Studio 1.1
Create stunning 3D animated graphics. Make 3D text objects simply by typing in text, create 3D photo objects from your own 2D photos & images, import any 3D object in the popular 3DS format or select from the huge gallery of over 750 3D objects.

---
20) EximiousSoft GIF Creator 3.02
EximiousSoft GIF Creator is a powerful tool for creating high quality and impact web animation. It is easy to use with drag-and-drop editing,optimize automatically for exporting the smallest size animated file,support various format image files.

---