Web - Free Download of Related Softwares
1) Riva FLV Encoder 1.20
Riva FLV Encoder enables you to encode .AVI, .DV, .MPEG, .MOV, .WMV video files to Flash video (.FLV) files. With Riva Producer Lite you can also batch process FLV

---
2) Ares Torrent Downloader 2.10
Ares Torrent Downloader allows you to find media files anytime, anywhere, without any waiting. It connects to major file sharing network such as Kazaa, limewire, bearshare, iMesh and Ares galaxy to get more search results and faster download.

---
3) Vocal Transformation Pro 1.00
Vocal Transformation Pro is a software module that allows transformation of vocal signals by manually changing of defined voice pitch and vocal tract values with high performance quality. This powerful tool is based on robust algorithms

---
4) Internet Spider Download 2.3
It empowers you to automatically find grab extract or teleport site files of any types ( mp3 picture movie image webpix Flash webzip PDF ..) for offline use, and mirror sites; it`s also a link explorer. It`s the best pro Web file ripper copier robot!

---
5) ST Thumbnails Explorer 1.2.2190
Fastest Thumbnails Viewer for AI, AIT, CDR, CMX, CCX, CPT, CLK, DES, EPS, FH7+,FT8+, CMV, MDI, WCN, JP2, JPG, PSD, XAR, ART,WEB, BMP,PS,PDF,TIF,TGA etc. Animation and multi-page support. Shows version, type, keywords, notes, size and other file info.

---
6) Serif 3DPlus 2
For 3D scenes, logos, animations, models. Award winning. Unusually good display: built-in DirectX; palette/depth/dither accurate Export Preview; five anti-aliasing levels. Includes fonts, objects, etc. FREE. Registration required.

---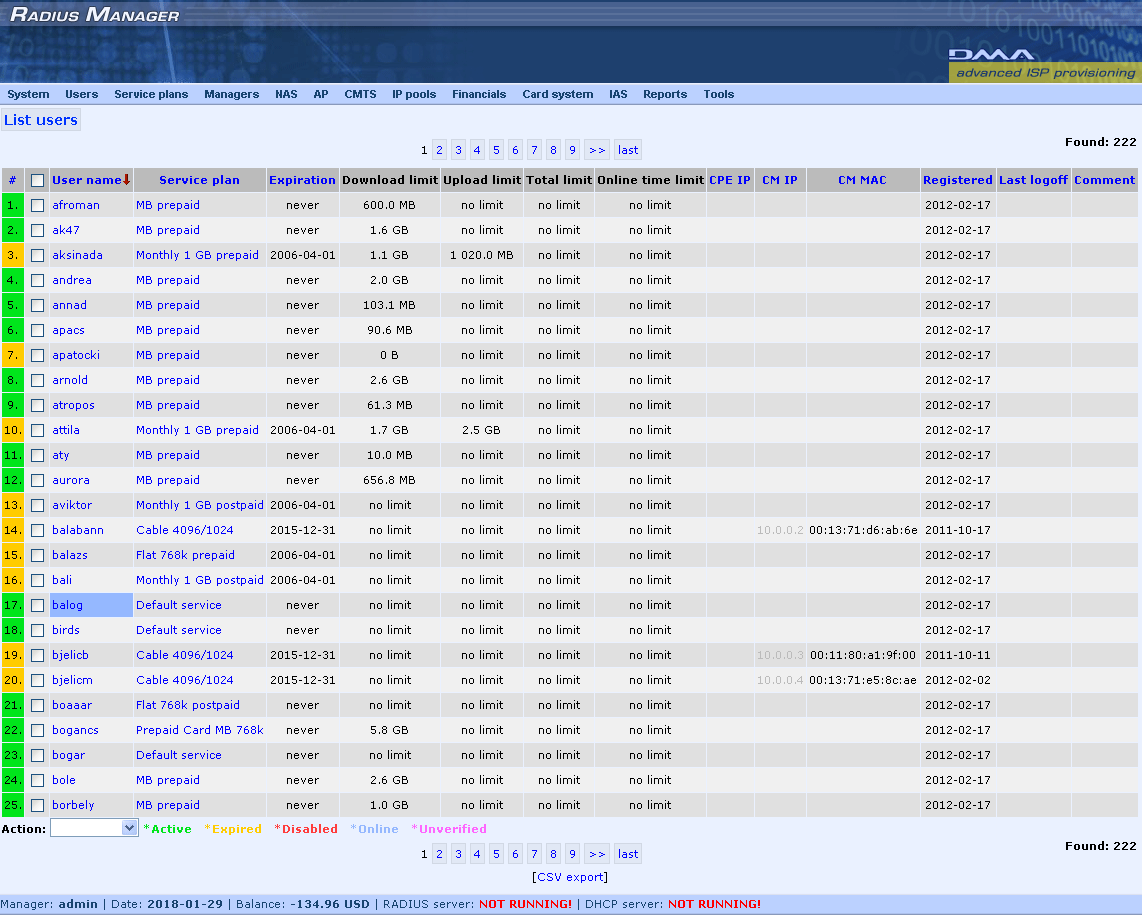 7) Radius Manager 3.1.2
Radius Manager is a easy to use web based administration and billing solution for Mikrotik Routers, Wireless Acces Points and Dialup systems. It provides centralized accounting system for multiple wireless APs and NASes.

---
8) Flash Rip or Play 2.2.0
Rip (download) any Flash game or movie files or their links from IE pages. Features include Previewing Flash Links, Ripping Flash files to your hard drive to open and play at will, or saving Favorite Links for later preview or download.

---
9) Powerbullet Presenter 1.44
Easily create slick Flash presentations for business, sales or educational uses. Simple drag and drop interface means no technical expertise required. Publish to the ubiquitous Flash format for maximum exposure. Supports graphics, sound, animation.

---
10) Targa Menu XML 1.0
Flash menu, flash navigation. XML based. Easy to use flash menu for your web site, can be configured by an external XML file with a text editor. Many options and features, a dinamic image can be loaded as background for the menu.

---
11) Active WebCam 11.6
Active WebCam broadcasts MPEG-4 live video up to 30 fps from any web camera. The captured video can be viewed with any browser. It can be used as a surveillance system; on motion, records video and e-mails you captured images.

---
12) 3000 Professional Templates 1.0
3000 Professional High Quality Templates. What you get is 3000+ good looking Professional Webpage templates...WITH FULL RESELL RIGHTS...

---

13) Web Dumper 2.3.8
With Web Dumper you can download entire Websites off of the Internet, and save them on your hard drive for later offline browsing. Downloaded Web sites are saved on your hard drive with their directory structure intact.

---
14) JWTM (Web Tree Menu) 1.1.003
JWTM is a professional java tree Web menu applet. JWTM lets you generate tree menus with unlimited number of nested pop-up submenus, various color schemes, buttons, fonts, icons and sounds.

---
15) JDDM (Drop Down Menu) 2.1.003
JDDM is a professional Java drop-down and popup Web Menu applet. JDDM lets you generate vertical and horizontal menus with unlimited number of nested pop-up submenus, various color schemes, buttons, fonts, icons and sounds.

---
16) EZGenerator Websitebuilder 2.0.0.46
EZGenerator Websitebuilder is an easy to use but powerful website building tool that allows you to make your own website & website structure based on graphical templates. All graphical elements & menu structures are automatically generated.

---
17) GPTEngine 1.1.1
The Ultimate "Get Paid To" Solution. If you want to create and manage from a simple get paid to click, get paid to read e-mail or get paid to surf site to a professionally structured affiliate program, GPTEngine is the tool you are looking for.

---
18) Java Slideshow Applet 1.00
Draw attention to your photos or create your own slideshow with the free Java Slideshow Applet. Java Slideshow Applet displays a sequence of images enhanced with a fading effect.

---
19) Color Palette Generator 1
Builds harmonious color schemes for designers. Allows exporting to aco and act files for import in to graphics applications. Allows printing of palettes. Supports WebSafe colors.

---
20) ASP/PHP Web Application Builder 7.01
Builds sophisticated, secure ASP/PHP Web Database Apps without programming, but unlike many wizards, it does not sacrifice flexibility for advanced users/programmers. With these applications you can add/search/edit/delete data in your web database.

---